Together We… Are Smile Experts!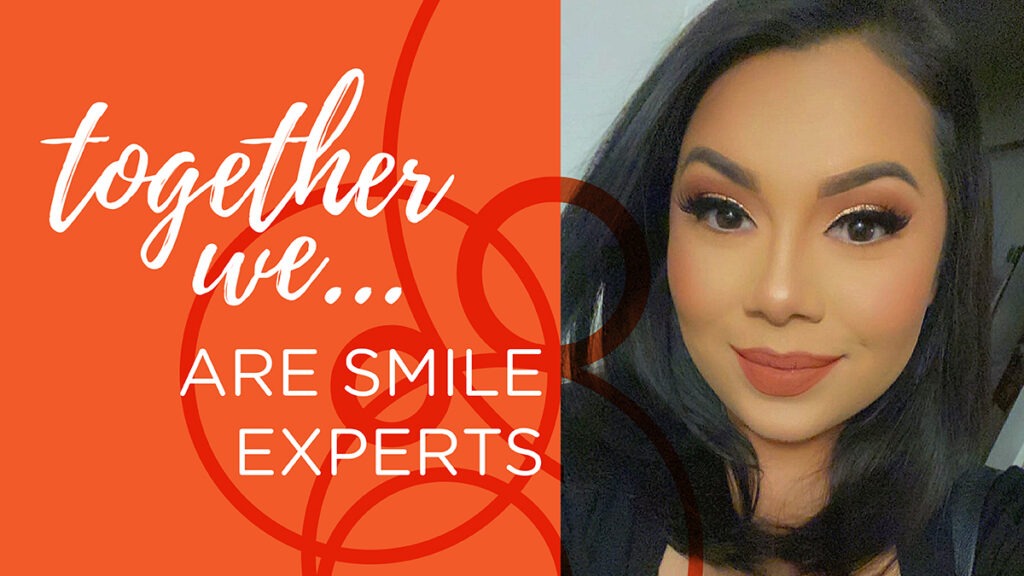 For the last six years, Jasmine Ramirez has worked with Think Together, and has become an expert in providing services to children, school partners, and communities. Today, she uses her knowledge to provide technical assistance to Think Together program staff as the Program Coordinator for Basset High School in the Santa Fe Springs region. When not supporting Bassett, Jasmin offers her expertise across the region and to neighboring regions within Think Together. Jasmin approaches all projects with a can-do attitude and looks for learning opportunities in all she does. We are so excited to share more about Jasmin with you!
---
What inspires you to work at Think Together?
What inspires me to work with Think Together is our mission. When pursuing a career with Think Together, the statement "we change the odds for kids" really stood out to me. Think Together provides so many opportunities that I, and many others, did not have in school growing up. Making a difference in the lives of youth is my motivation to come to work every day.
​​​​​​What is the moment you felt most connected to Think Together's mission?
In my second year of being a program leader, one of my 5th grade students had a huge impact on me. He looked forward to attending the afterschool program every day and was always happy and engaged. On the last day of school, the student made it a point to say goodbye to me and thank me for the memories he had made that year. As he was walking away, I noticed him crying. I stopped him and told him that this wasn't a "goodbye" it was a "see you later!" He smiled so big! This experience motivates me to go above and beyond for every student I meet!
​​​​​​What qualities do you think make a strong team?
Communication, transparency, kindness, and culture. It is so important to have all of these qualities in a team. I am also a strong believer in the saying "work hard, play hard." A team should strive for success together and celebrate successes together.
​​​​​​What is one of the pieces of advice you give to site coordinators as they lead their teams and programs?
I find that some site coordinators can be afraid of trying new systems and routines that they believe would work best for their team because they are afraid it will not meet their expectations. I tell them that you never know until you try! I remind them it is okay to fail if you do not see it as a failure, but instead as a lesson. The lessons you learn can benefit you when trying again!
​​​​​​Do you have a favorite summer 2022 memory?
This summer, I was fortunate enough to support various districts and regions with Think Together. My favorite summer memory was a field trip to the Los Angeles Zoo with Bursch Elementary School from the San Gabriel Valley region. I explored the zoo with a group of 10 students. Seeing their smiles and watching their horizons expand was amazing!
​​​​​​What are your professional goals for the coming school year?
My professional goal is to continue to progress my knowledge as a Program Coordinator. My hope is to transition into a Quality Assurance Coach or Learning and Development Facilitator at Think Together. I am eager to continue to support my teammates across the organization.
​​​​​​Outside of work, what do you do for fun?
I love to attend concerts! I am a huge music lover. I love all genres, but Alternative Rock is my ultimate favorite! Concerts are my happy place.
Thank you, Jasmin, for your dedication to changing the odds for kids.