Since the onset of the COVID-19 health crisis, Think Together has remained committed to providing an environment that feels safe and welcoming for all students and staff.
To mitigate exposure to COVID-19, Think Together has worked diligently and collaboratively with our school district and charter school partners to implement standard operating procedures that go above and beyond the recommended guidelines published by the Center for Disease Control (CDC) and the Occupational Safety and Health Administration's (OSHA) Guidance on Preparing Workplaces.
Examples of the measures Think Together has taken to promote the health and safety of staff and students while participating in onsite program include:
Rigorous cleaning and disinfecting practices

Hand washing enforced and hand sanitizer provided to students and staff

Personal protective equipment (PPE) provided to and required of all employees

Reduced student staff ratios and strict cohort groupings to mitigate exposure

Adaptations to the physical setting and flow of program including the placement of classroom furniture, play space and other equipment no less than six feet apart

Ongoing health screening practices including temperature checks and exposure questionnaires

Extend program to outdoor learning environments when possible

Open windows for increased air circulation when indoors
Increased training to employees to support with implementing guidelines

Continued communication and transparency of any changes
In addition, Think Together has implemented the following health and safety polices for our staff:
Virtual hiring, onboarding, and training

Rotating schedules for onsite programming staff

Pandemic Travel Policy that limits nonessential visitors onsite

Fully digital employee packets

PPE provided to staff

Office directional signage to protect social distancing measures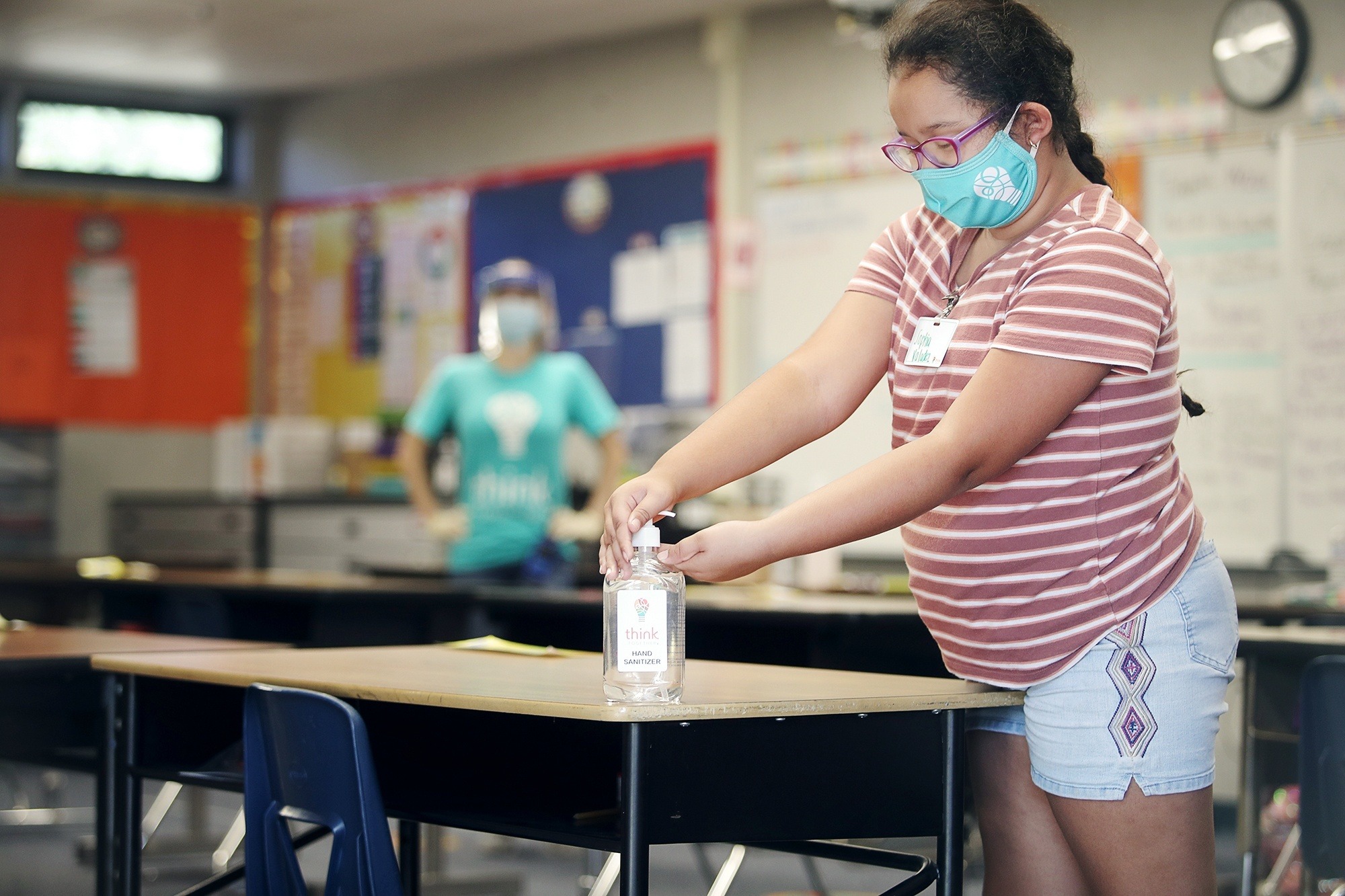 Our first agreement in our academic programming is to be safe. We hold it to be the most important commitment to our students and staff in any setting and are both proud and humbled to provide an essential service to our community with the safety and well-being at the forefront of every interaction.