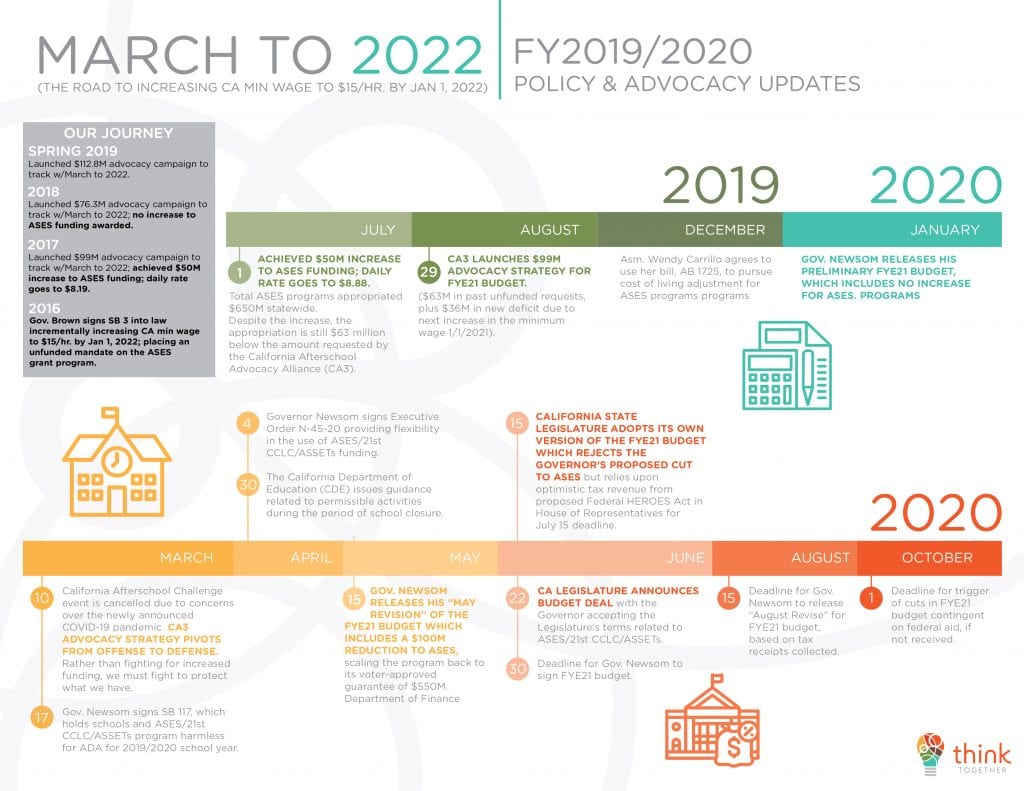 Think Together is funded in part through the After School Education and Safety (ASES) program grants offered by the California Department of Education. Typically, public schools throughout the state apply for these grants to fund safe, healthy and academically enriching expanded learning and afterschool programs that the districts manage internally or collaborate with organizations like Think Together to operate.
The ultimate goal of the grants is to create locally driven expanded learning and afterschool programs that partner with public schools and communities. These programs provide academic and literacy support, and safe, constructive alternatives for youth.
Afterschool programs can be a lifeline for families yet the funding for these programs is not guaranteed. Due to the absence of a sustainable funding formula in Ed. Code, ASES funding is vulnerable to California Budget cuts each year. California, along with other states, are still reeling from the COVID-19 crisis and are in dire need of federal aid to continue services for students and their safe return to in-person instruction.
You can help our efforts to save afterschool programs.