Leadership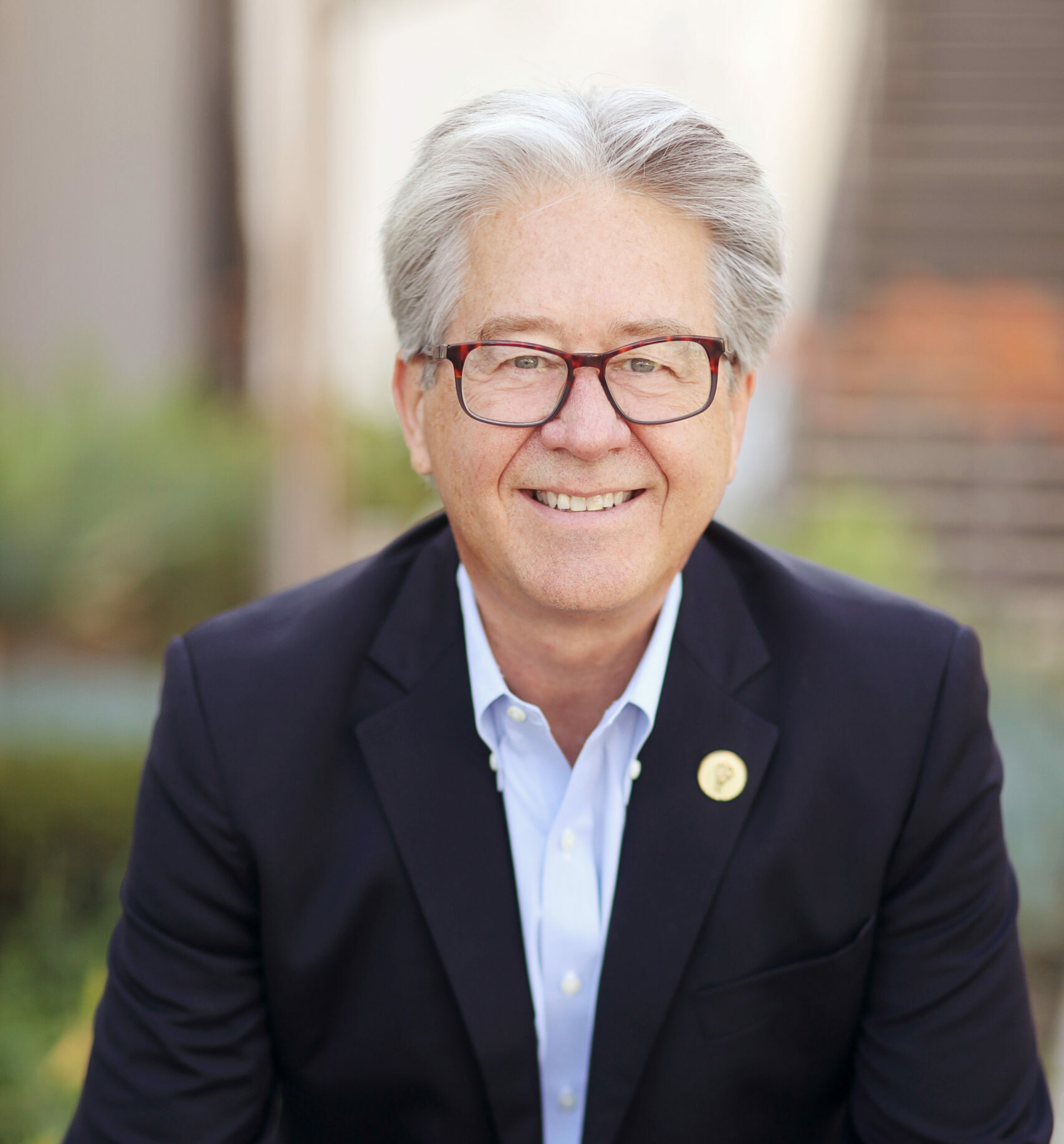 Founder and CEO, Think Together & Executive Chairman, Orenda Education
Randy Barth
Randy Barth founded Think Together in 1997 after a gang shooting in Costa Mesa, CA to help meet the needs of a specific neighborhood. He invested personal funds and bootstrapped the organization as volunteer Board Chair while tending to his day job as a stockbroker and later as a corporate CEO. After a successful 20-year business career, Randy began to apply his entrepreneurial skills to education as CEO of Think Together in 2004.
Since then has scaled the organization to $85 million in revenue and 3,000 employees serving more than 200,000 students in over 600 programs across CA. He diversified the organization into a variety of direct service programs for students and professional services for teachers and administrators around a specific school turnaround model that is data-driven and people-centric, which produces transformational results for schools (think Moneyball for education). In a little more than two decades, Randy built one of the largest education social enterprises in CA, with a current year growth rate of more than 40%.
Randy, along with former LA Times report Jennifer Delson, is the co-author of the book, Think Together, How YOU Can Play a Role in Improving Education in America. He serves on various boards and as a Senior Fellow at UCLA's Luskin School of Public Affairs. Randy graduated from UCLA in 1981 with a BA in Economics and studied under Peter Drucker at Claremont Graduate University. Randy lives in Santa Ana, CA with his wife Mary and has two adult daughters, Katie and Emily.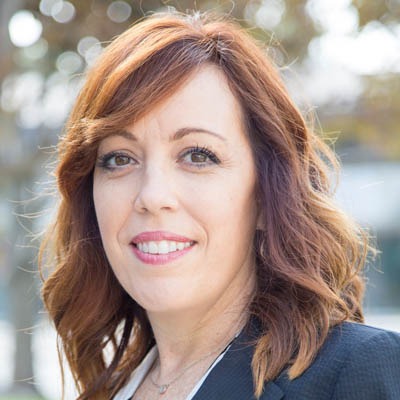 Chief Operating Officer
Tia Dwyer
Dwyer works closely with CEO Randy Barth and the Executive Team to implement and maintain high quality programs. She oversees all regional and program leaders and helps design and guide strategic planning. She joined Think Together in 2009 as Director of Learning Programs where she built a nationally recognized summer learning program before being promoted to Orange County's General Manager. Prior to joining Think Together, she oversaw expanded learning programs in the Lawndale School District. Dwyer is a credential teacher and holds a Bachelors in Music from UC Irvine and a Masters in Education from National University.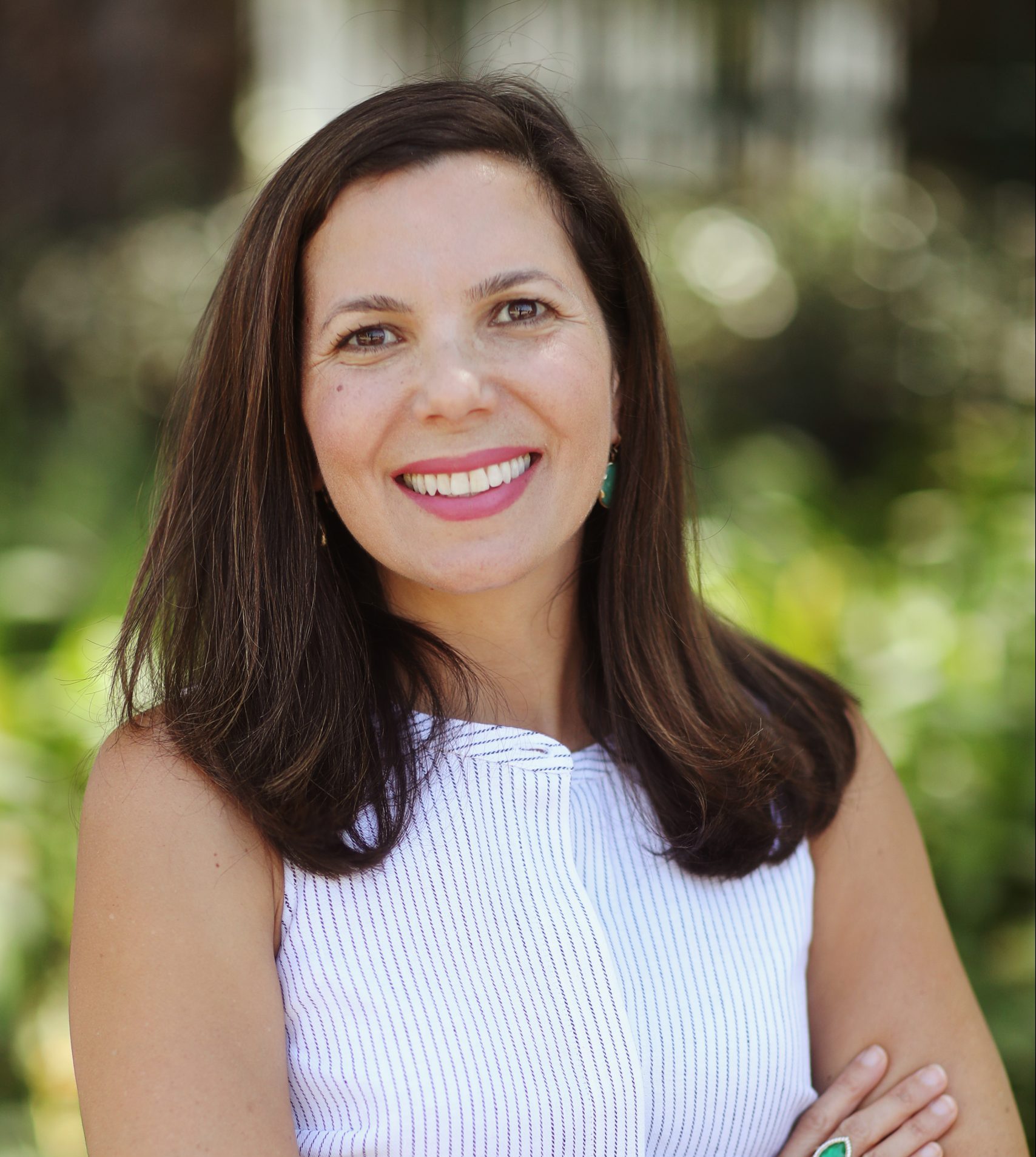 Chief of Strategy, Interim Chief Development Officer
Maria Reichel
Maria Reichel is the Chief of Strategy and is currently also serving as interim Chief Development Officer. Maria works closely with the CEO, executive team, and board of directors to lead long-range planning and strategic initiatives that further Think Together's vision of closing the achievement gap in California. Maria also provides strategic leadership to the marketing, communications, and fund development departments. She joined Think Together in 2010 after getting to know the organization as an AmeriCorps VISTA member. Prior to joining the social sector, Maria worked as a management consultant with Mercer in Los Angeles and London, and as a Financial Analyst with Goldman Sachs in New York. She earned a bachelor's in industrial engineering from Columbia University and a bachelor's in international political economy from Colorado College.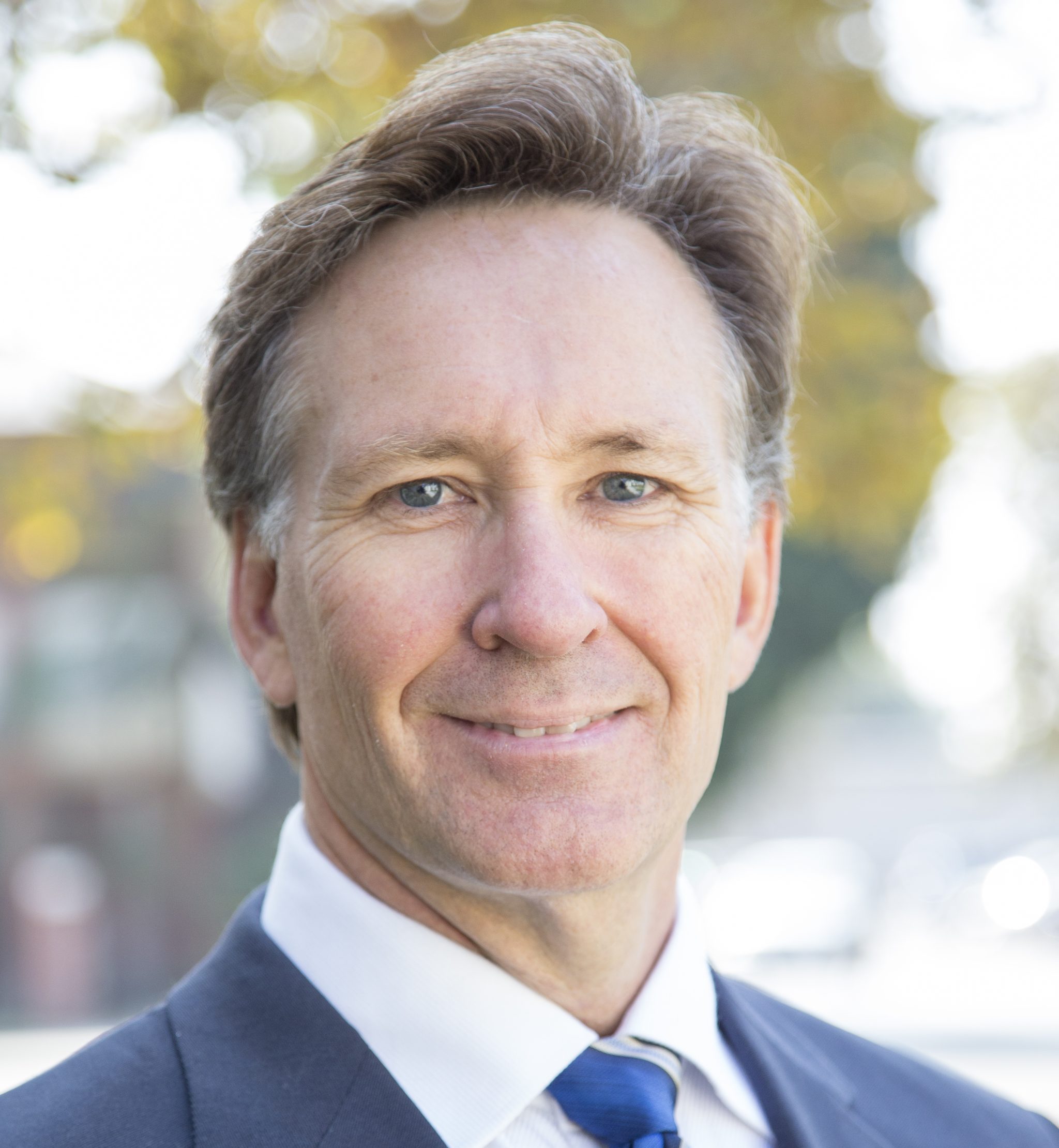 Chief Financial Officer
Mike Frobenius
Frobenius oversees finance, accounting and information technology, and manages detailed reporting to Think Together's school district partners, the CA Department of Education, and the U.S. Department of Education. Prior to joining Think Together, he served as director of finance for LA Chemical, a $175 million leading regional distribution company. He has served as a board member for a local credit union and is an active volunteer for a number of local community youth sports programs. Frobenius holds a Bachelors in Accounting from CSU Fullerton and is a California Certified Public Accountant (CPA) and a member of the American Institute of Certified Public Accountants.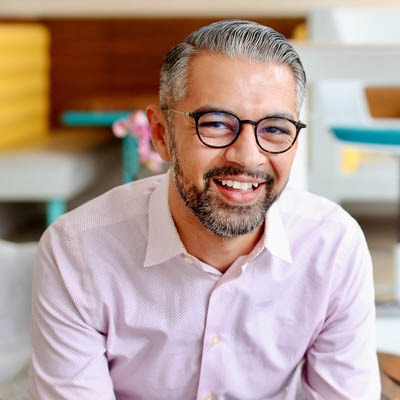 Chief People Officer
Joshua Felix
Josh joined Think Together in 2006 and has served in a variety of field positions, regional office and Home Office leadership roles. He began his tenure with Think Together as a Site Coordinator in the former Foothill region at Lincoln Elementary School in the Ontario-Montclair School District. He moved into Human Capital as Recruiting Operations Manager in the Foothill region Office and was later named Director of Staffing at the Home Office. In 2013, Josh relocated to the Bay Area to oversee the successful merger with Bay Area After School All Stars and led a dynamic team of over 150 staff. In addition to maintaining his focus on delivering high-quality programs, Josh has developed an exceptional knowledge of the Bay Area and has a track record in cultivating relationships with leaders across the state. Most recently, Josh served as Head of People for a nonprofit focused on supportive housing services across multiple counties in California. Josh looks forward to reacquainting himself with former colleagues and meeting the new team members.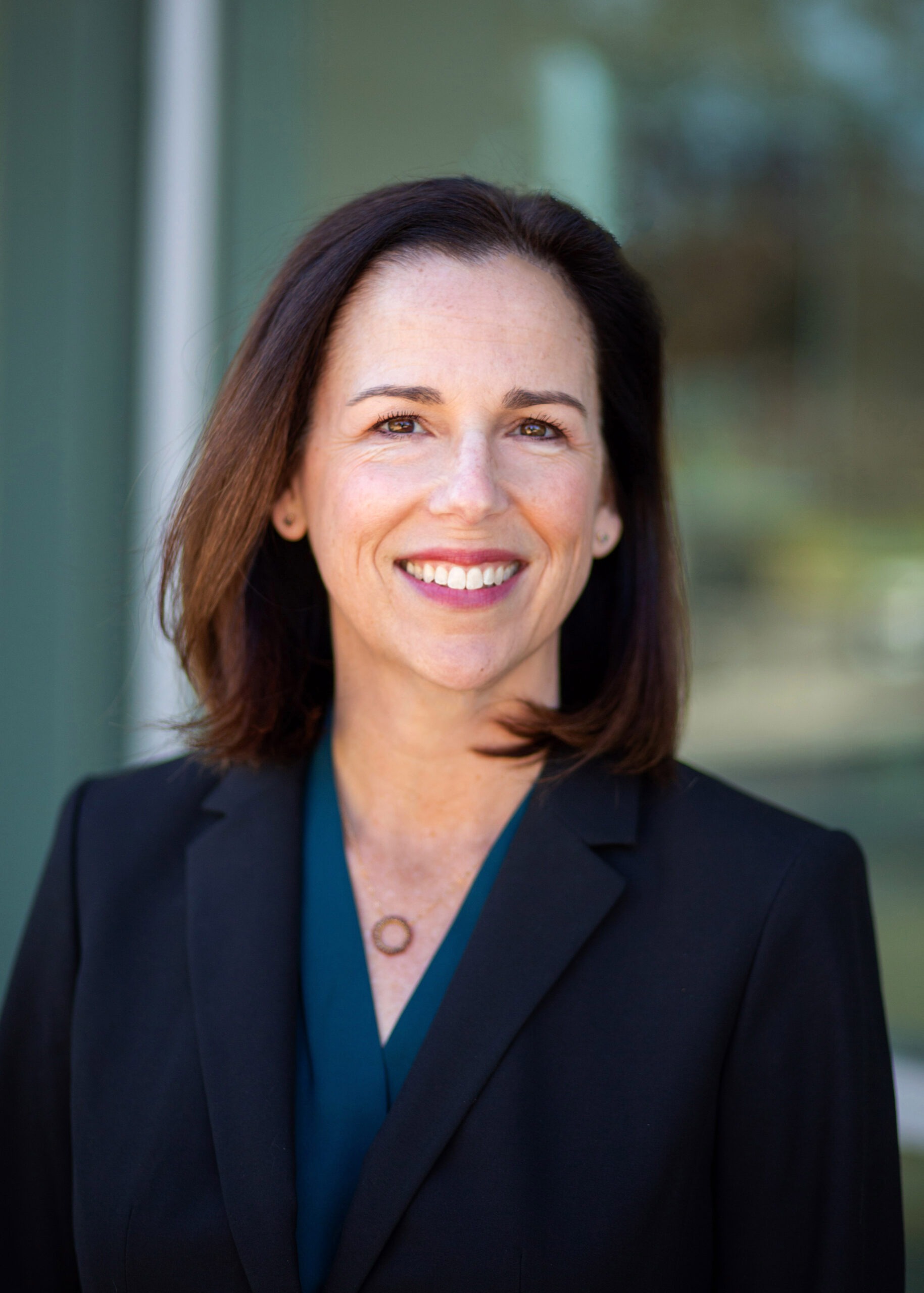 Chief of Staff
Melissa Crawford
Melissa is passionate about helping organizations implement plans to achieve their strategic goals. She brings a strong focus on communication, operational excellence, and cross-departmental collaboration. Melissa spent 16 years at Stamps.com where she built marketing, account management, and sales teams, and launched new business initiatives. She holds a bachelor's degree in urban studies and her Masters of Business Administration from Loyola Marymount University.
Deputy Chief of Human Capital
Kecia Bailey Alexander
With more than 25 years of professional experience in human resources, Kecia will lead the nonprofit's onboarding and professional development, as well as its Diversity, Equity and Inclusion initiatives. Kecia comes to Think Together from Williams-Sonoma where she was Regional Director of Human Resources supporting the global supply chain for five multi-channel brands and multiple locations.
Kecia holds a Bachelor of Science from University of Phoenix and a Master of Applied Leadership & Management at Arizona State University's Thunderbird School of Global Management. Kecia also holds the following human resources designations, SHRM-CP, SPHR-CA, sHRBP and LDSS.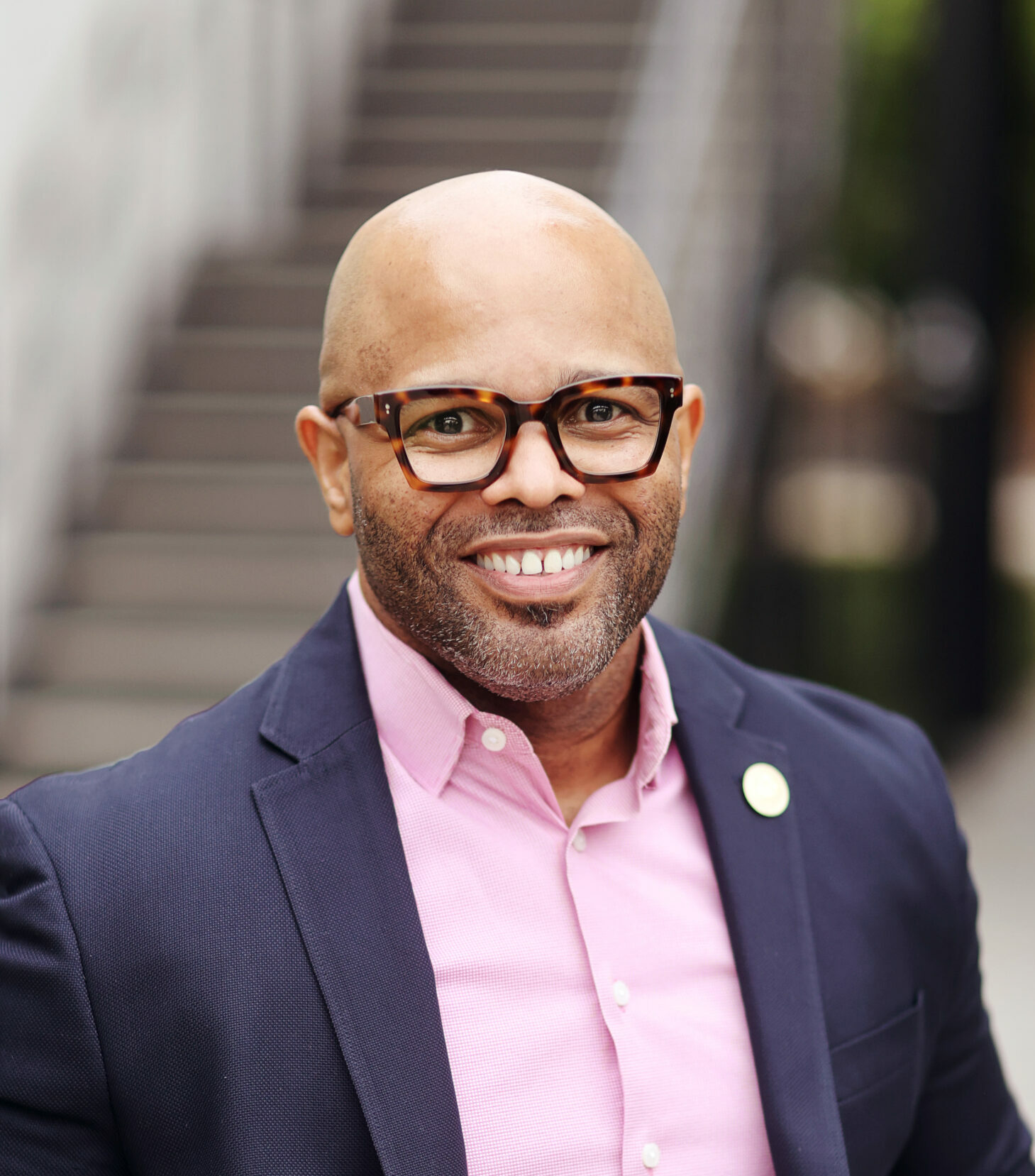 Deputy Chief of Innovation & Partnerships
Tommy E. Brewer, II
Tommy Brewer is the Deputy Chief of Innovations and Partnerships, leading the organization's efforts to expand Think Together's impact across California. He oversees both our Program Development and Strategic Partnerships Teams, ensuring innovative, high-quality programs that can be leveraged to meet the needs of new & existing partners. Tommy has been with Think Together since 2014 and has served as General Manager for both the San Gabriel Valley region and Southeast Los Angeles region, deepening our relationships by expanding Think Together's Student Support Services throughout the county.  Prior to Think Together, Tommy was a Teach For America corps member & elementary school teacher in Atlanta, GA. After moving to Los Angeles, he spent 10 years as the Director of Staff Development for LA's BEST. Tommy currently serves as the Board of Directors Chair for the National Afterschool Association (NAA).  He is originally from Washington D.C. and is a graduate from Morehouse College.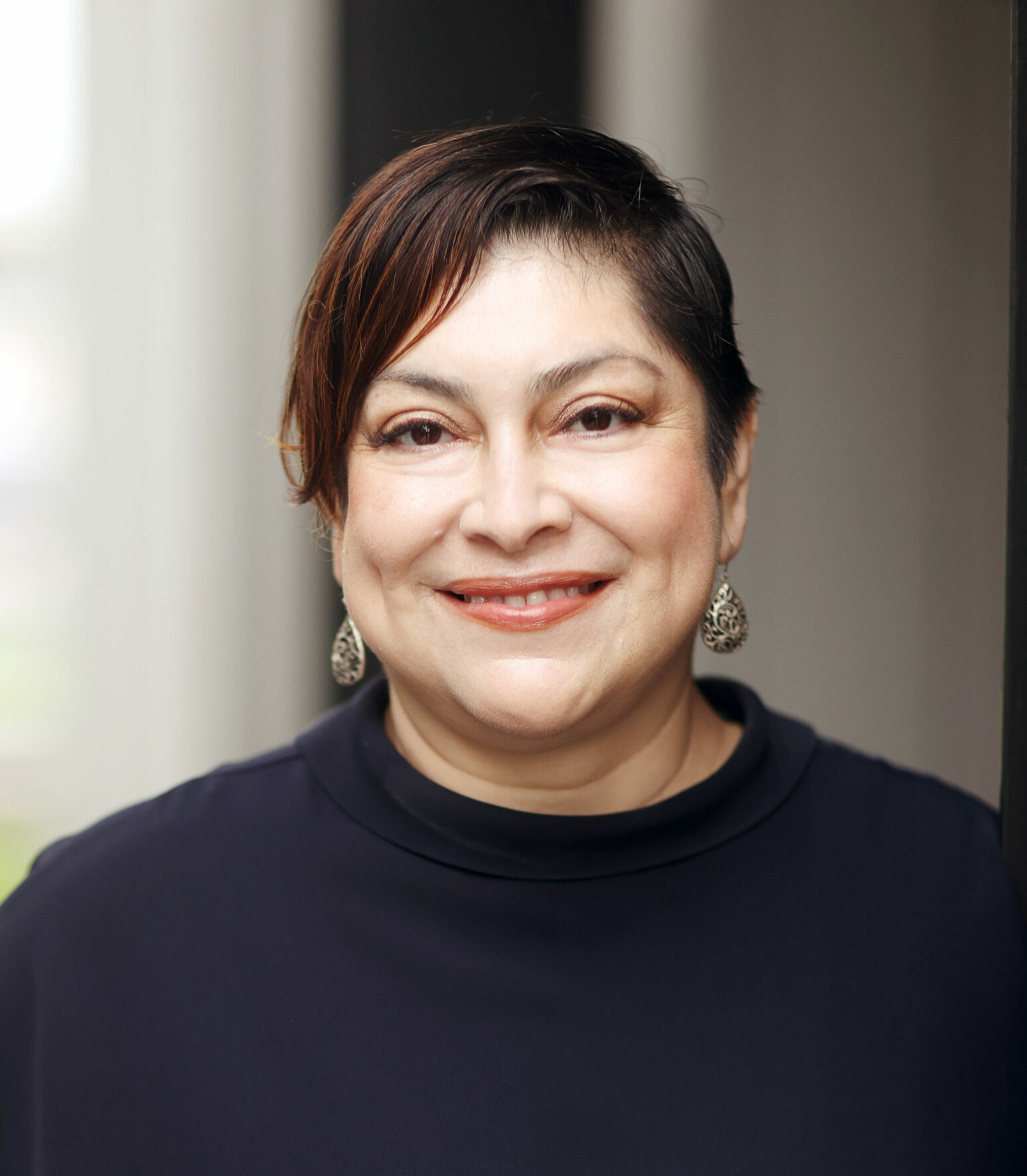 Deputy Chief of Programs & Operations
Natalia Flores, M.Ed.
Natalia oversees the program administration and operations for Think Together's seven regions who provide high-quality expanded learning services to over 400 districts throughout California. She works with the organization's General Managers to ensure Think Together succeeds in reaching the organization goals in Business Development/Retention, Program Quality, Operations, Strategic Leadership and Culture. Natalia has 20 years of experience in expanded learning programs and non-profit organizations. She previously served as Director for both the YWCA of Greater Los Angeles and Para Los Niños before joining Think Together in 2010. Natalia joined Think Together as the Director of Learning Programs where she led the organization's summer learning program and served 12,000 students a day. As General Manager she created and led the Student Support Services department for the organization which reached and surpassed its goal by threefold in one year. Natalia holds a Bachelor of Arts in Psychology and Chicano(a) Studies from UCLA and a Master's Degree in Social and Multicultural Foundations of Education from CSU Long Beach.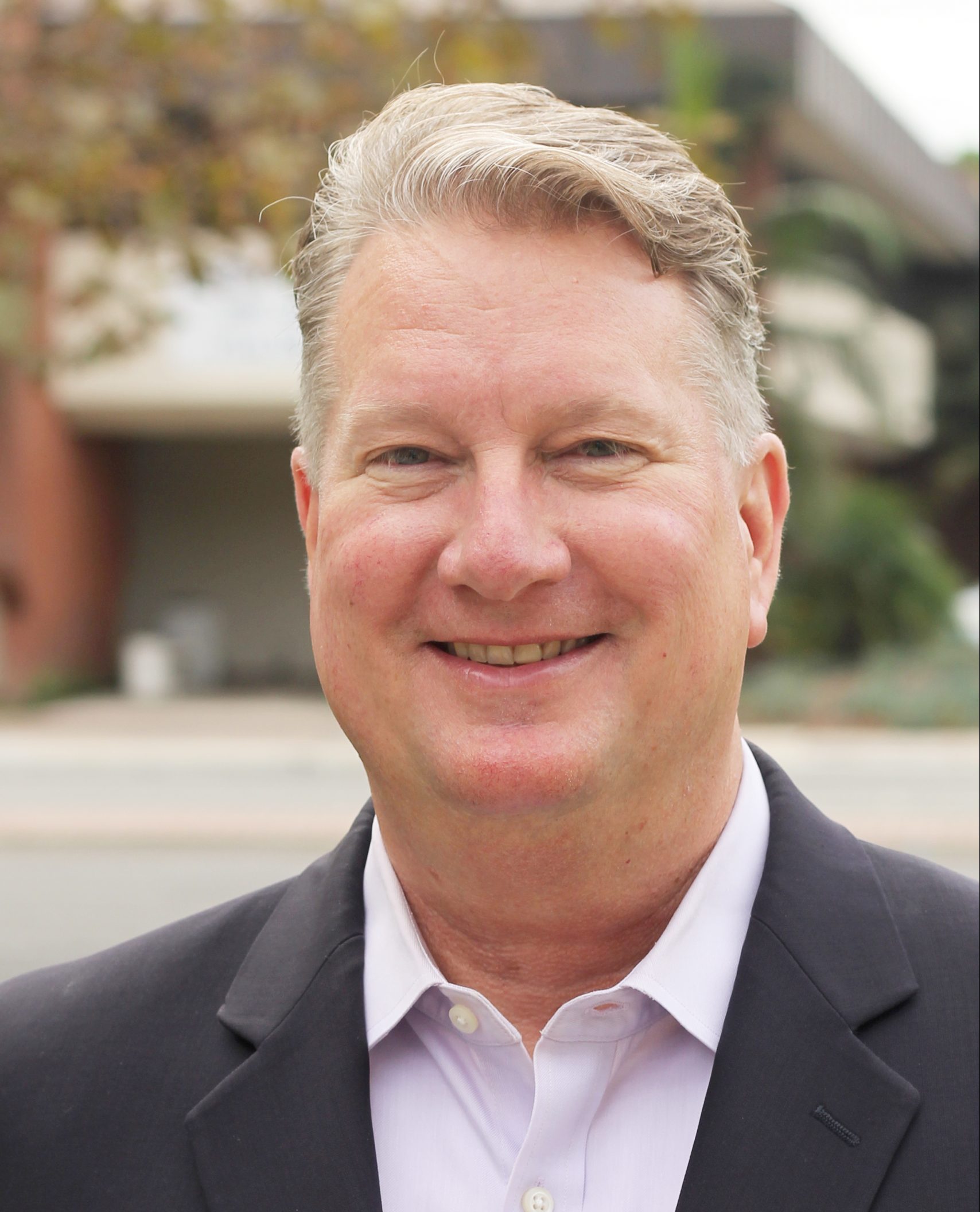 Executive Director of Policy & Partnerships
Steve Amick
Amick is responsible for managing the organization's expansion across California. He has more than 25 years of experience at every level of afterschool direct service and administration. He previously served as the Executive Director of the League of California Afterschool Providers and the Region 9 Lead for Before- and After-School Programs, offering training and technical assistance to providers. Amick is the former Vice-Chair of the National Afterschool Association, past Co-Chair of the California Afterschool Network Executive Committee, and was designated by the Secretary of Education to serve on the California Advisory Committee on Before- and After-School Programs. He holds a Bachelors in Political Science from San Diego State University.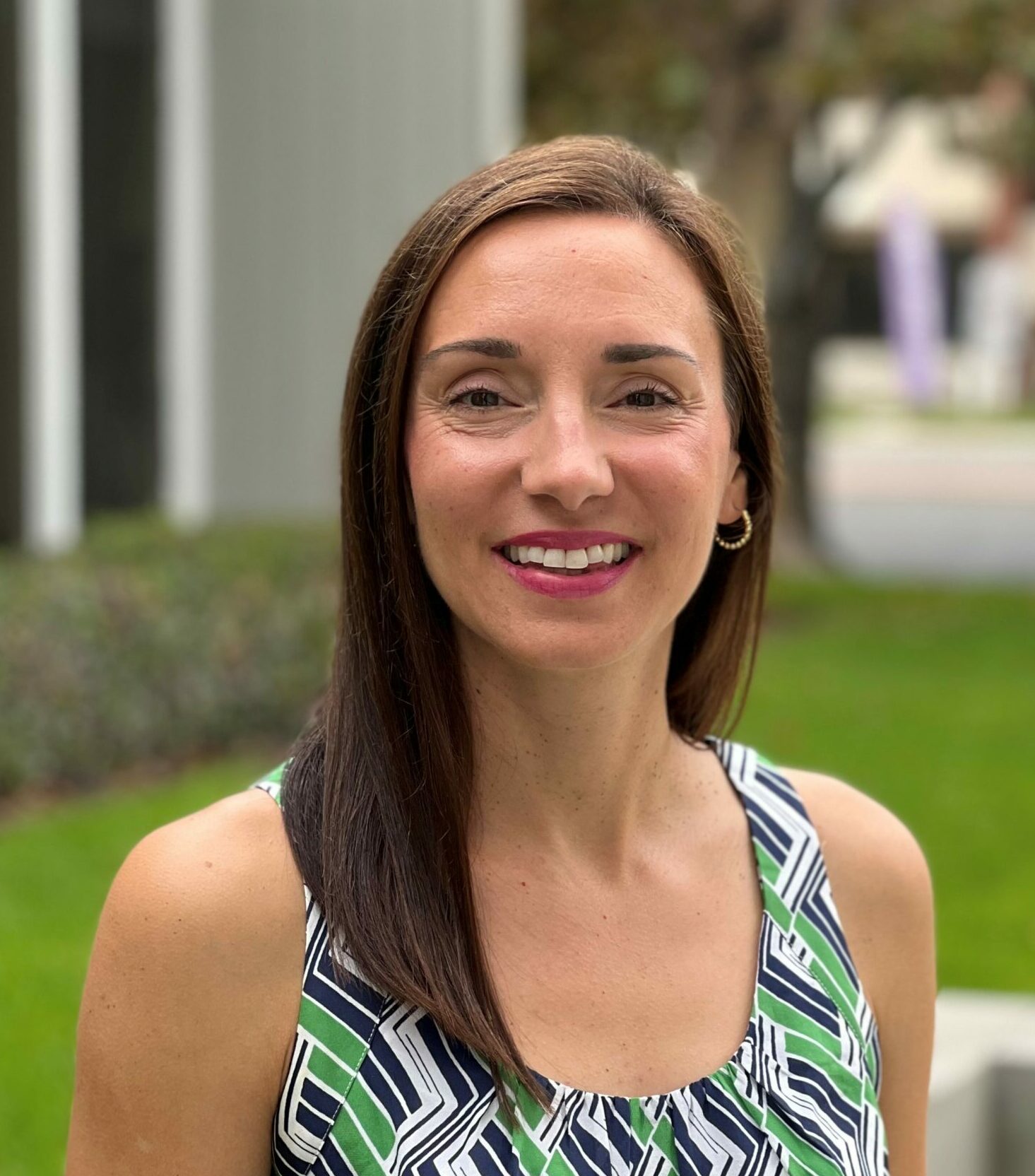 Executive Director of Philanthropy
Katie Roth
Katie joins the Think Together team after 15 years of on-the-ground and executive leadership experience with education nonprofits in Los Angeles. Starting as a Middle School math teacher in Watts, Katie continued her career in education as a curriculum advisor, manager of instruction, director of programs, and most recently, Executive Director at PowerMyLearning. Katie holds a Secondary Math Teaching Credential from California State University, Dominguez Hills and her bachelor's degree with majors in marketing and finance as well as a minor in psychology from Washington University in St. Louis.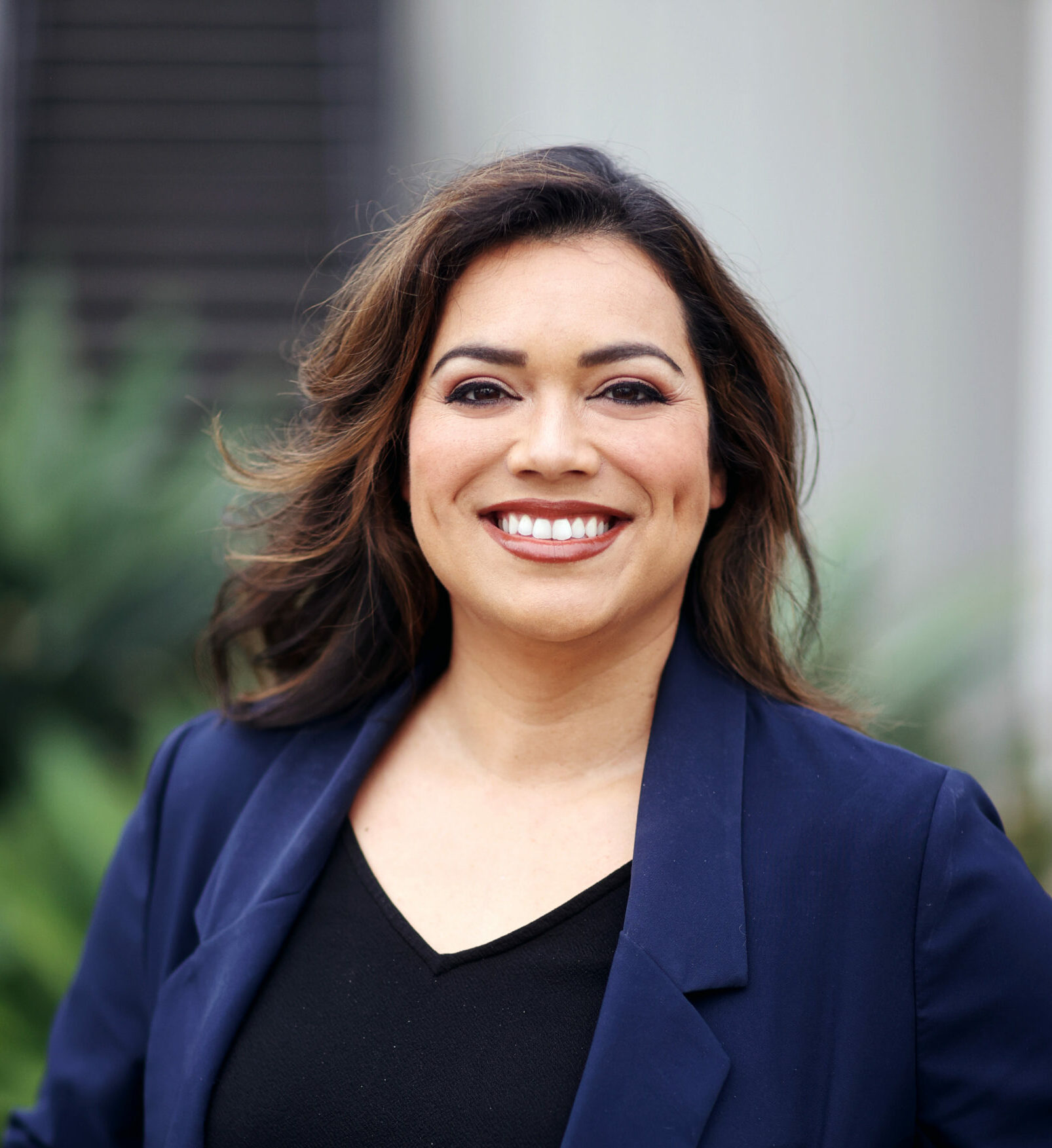 Executive General Manager
Johanna Lizarraga
Johanna currently serves as Executive General Manager and previously oversaw the San Bernardino County region. She has worked for Think Together since 2008. Johanna joined Think Together as a Program Leader and throughout her tenure has served in a variety of roles throughout Southern California including Site Coordinator, Quality Assurance Coach, and Director of Program and Operations prior to taking on her current role. She has experience strategically leading and effectively implementing expanded learning programs across grades K-12 partnering with multiple school districts. She also has experience utilizing grants to supplement the existing ASES and ASSETs programs in order to provide amazing experiences for youth. Additionally, she has maintained said funding and partnerships with grantors including LA84 Foundation, Keck Foundation, Kaiser, Bank of America, Target, and Statefarm. Johanna holds a Bachelor's Degree in History from UC Los Angeles.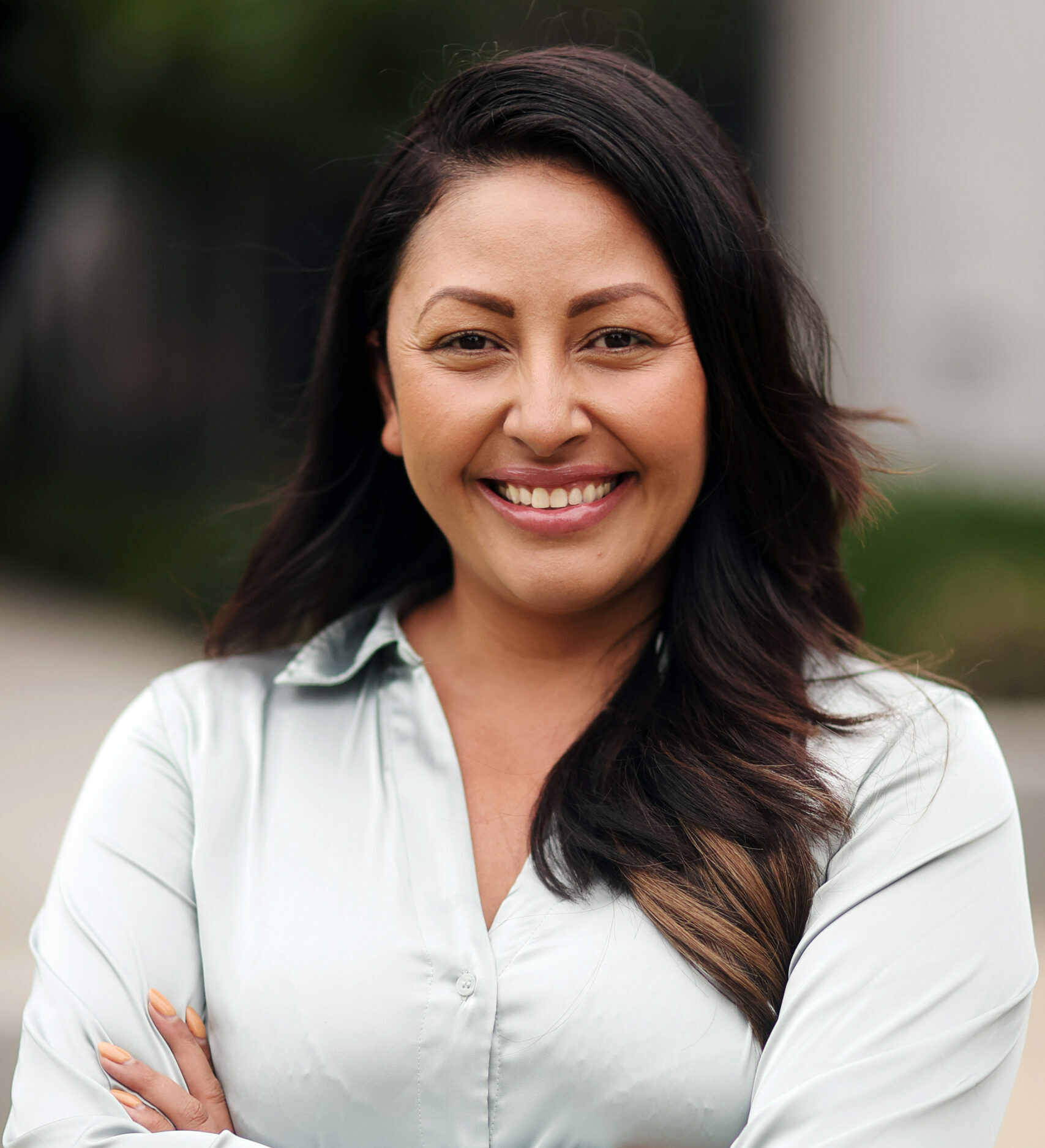 Executive General Manager
Stacy Galdamez
Stacy currently serves as Executive General Manager and previously oversaw the programs and operations for the San Gabriel Valley region. She joined Think Together in 2011 as a Site Coordinator, and was promoted to Quality Assurance Coach, Director of Programs and Operations, and General Manager of the Bay Area region before taking on her current role. Stacy has over 14 years of afterschool work experience and was an afterschool student herself. She holds a bachelor's degree in Criminal Justice from CSU Fullerton.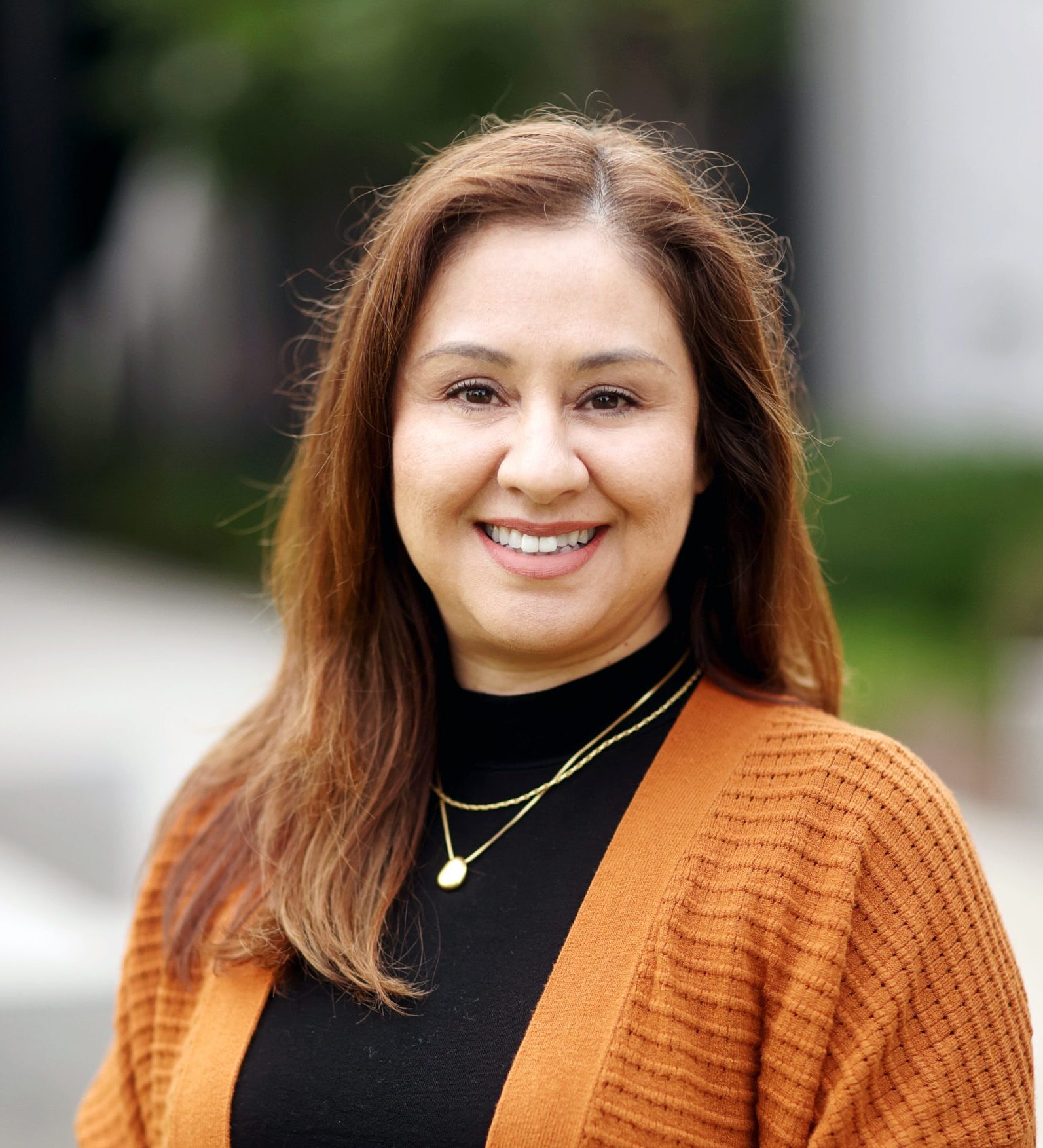 Executive General Manager
Jacqueline Licardie
Growing up, Jacqueline was very involved in extracurricular activities and understands firsthand the importance of after school programs to youth. Jacqueline was so deeply impacted by the sense of belonging she felt during her time in after school, that she chose to pursue a career in expanded learning. After receiving her bachelor's degree in Liberal Studies from California State University, Northridge, Jacqueline began her career working with youth as a Girl Scouts of America Troop Leader. She later became a Girl Scout Membership Executive, helping bridge the gap between Girl Scout customs and Latino families.
Jacqueline continued to empower youth and expanded learning staff while working at LA's BEST as a Traveling Supervisor and Program Coach where she mentored and trained staff in elementary after school programs. After her time at LA's BEST, Jackie joined After-School All-Stars, Los Angeles in 2009 where she held several positions from Program Director, Director of Program and Professional Development, and most recently serving as the Interim Chief Executive Officer. Jacqueline's passion to give back has grown into over 20 years of changing the odds for youth across California.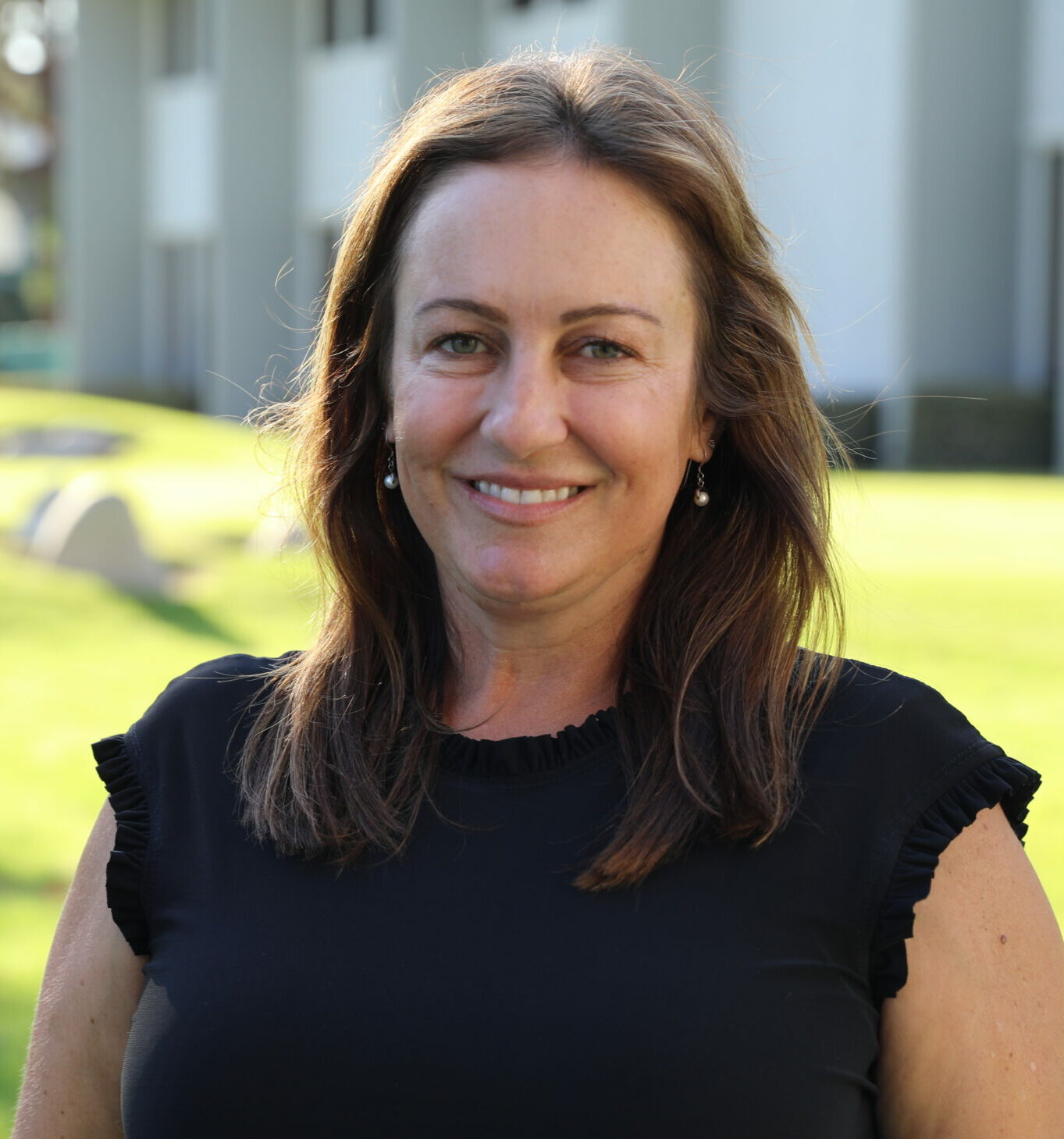 Executive General Manager
Susan Metcalf
Susan joins us after working 20 years in public education in Orange County. Her career in education began with teaching English and English Language Development. She was a site administrator for 12 years, including serving as an elementary and middle school principal. Susan received her bachelor's degree in psychology with a Spanish minor from Scripps College in Claremont. She obtained a master's degree in Journalism from Columbia University and a second master's in educational administration from Concordia University.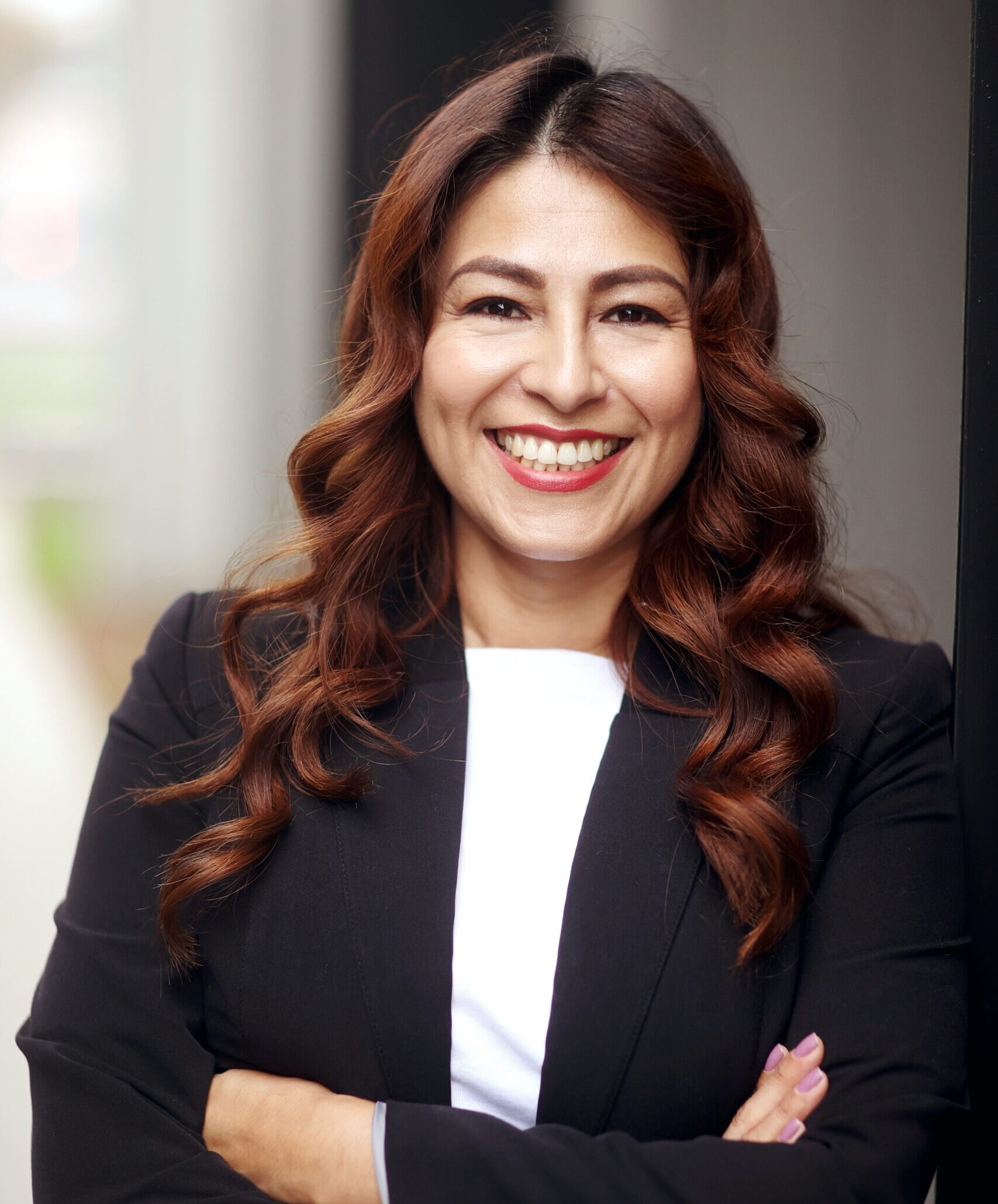 Executive Director of Early Learning & School Age Programs
Yecenia Cardenas, M. Ed.
Yecenia leads the Early Learning Department and oversees the Orange County Region. She has five years of teaching experience in the LA Unified School District and another eight years developing early learning and licensed school age programs.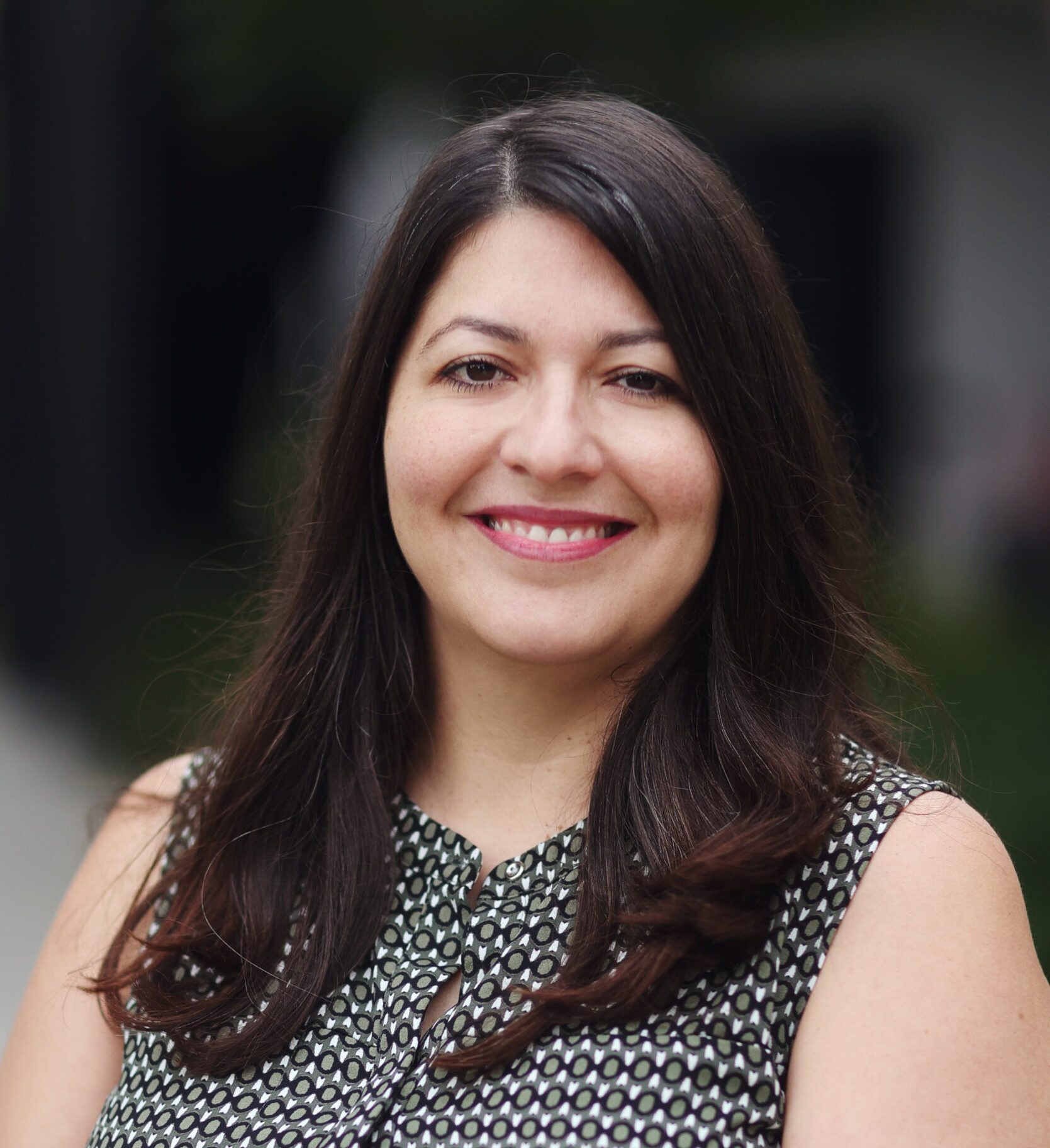 General Manager: LA Metro
Irene Bobadilla, M.S.
Irene oversees programs and operations for the LA Metro region. She joined Think Together in 2007 as a Site Coordinator, has also held roles including Director of Organizational Development and General Manager of San Gabriel Valley before taking on her current role. Irene holds a dual bachelor's degree from the University of California, Irvine in Political Science and Chicano/Latino Studies and a Master's degree in Leadership and Management from the University of La Verne.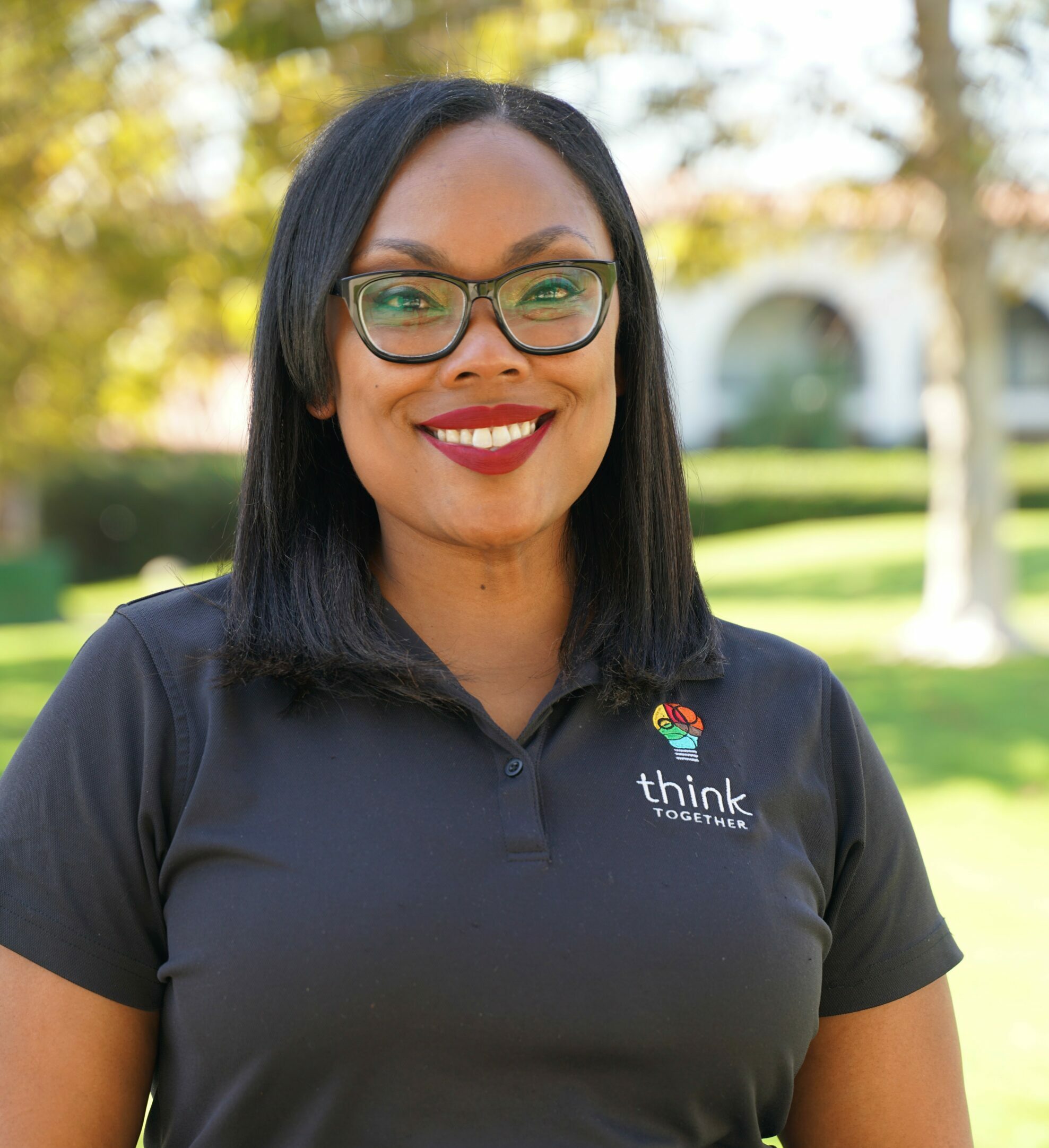 General Manager: Southeast Los Angeles
Lesley Martin
Lesley has been with the organization for 13 years and grows more connected to our vision and mission with each role she has experienced. She began as a program leader and has since held various roles, including her most recent role as Director of Program and Operations for SELA for the last two and a half years.
In Fall 2020, Lesley trail-blazed Think Together's first in-person programs in the Compton and Bellflower Unified School Districts since school closures in Spring 2020. While DPO, Lesley was awarded the Randy Barth Leadership Award in 2021 for her exceptional impact on the SELA region as a leader, mentor, and respected partner in the community.
Lesley is passionate about the social and emotional well-being of the students, staff, and communities she serves. She earned a bachelor's degree in Psychology from Cal State Northridge and is a certified Social and Emotional Learning trainer through EduCare.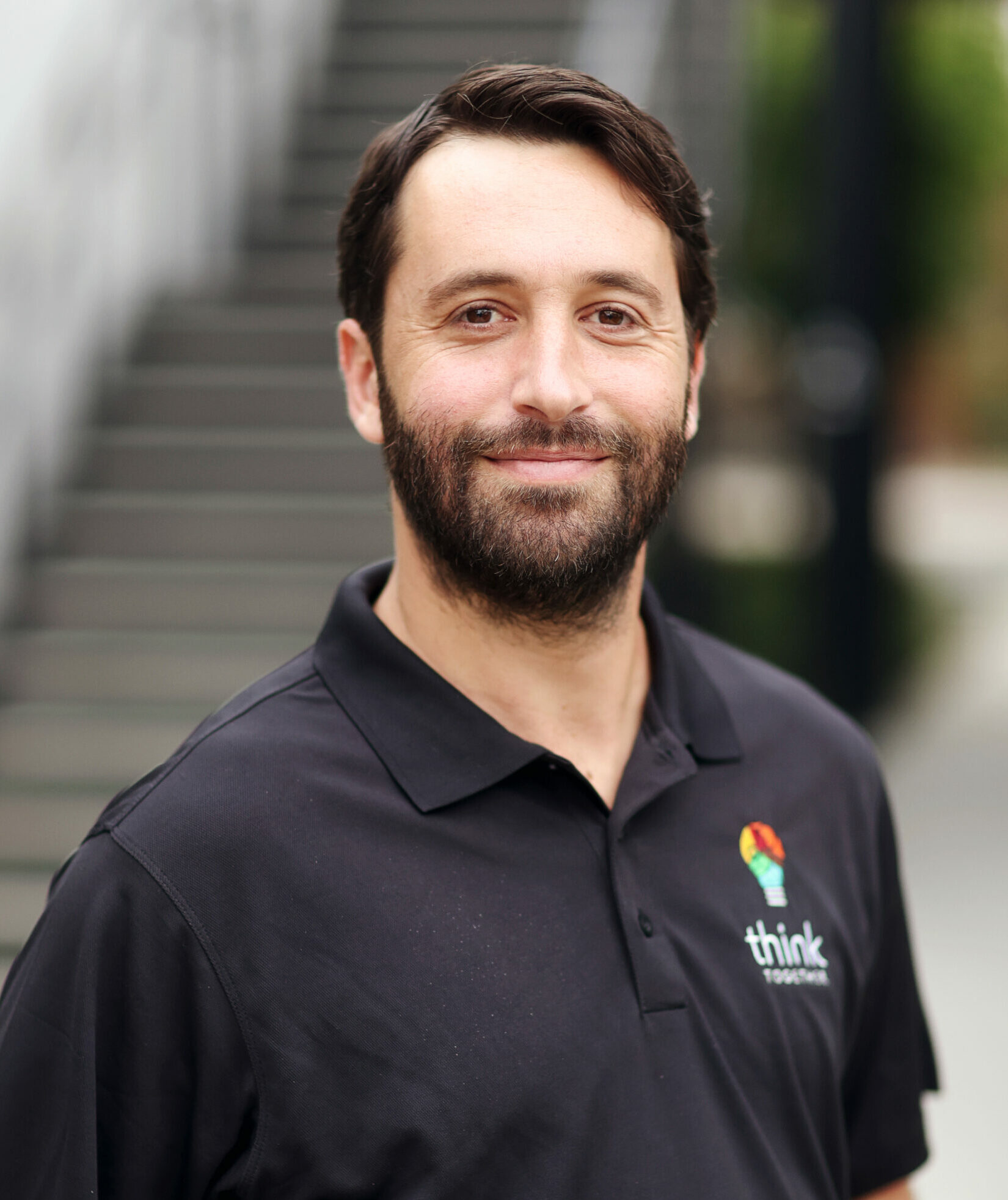 General Manager: Santa Fe Springs
Jesse Durkin
Jesse received his Bachelor of Arts in Peace and Conflict Studies from the University of California, Berkeley in 2009, and served as an AmeriCorps member with Peace First from 2010-2011. While with AmeriCorps, Jesse taught Social Emotional Learning skills to K-5th grade students in South Central Los Angeles. In 2012, Jesse joined City Year where he stayed for 10 years, most recently serving as the Senior Program Director from 2018-2022. As Senior Program Director, he oversaw City Year's in-class and expanded learning programs at 25 schools in the Los Angeles Unified School District, managing six directors, 25 managers, and more than 400 full-time AmeriCorps members. Jesse is currently working towards his master's in Public Administration and Policy through American University, and expects to graduate December, 2022.
General Manager: San Bernardino
Rhonda Scott, M. Ed.
Rhonda Scott oversees the San Bernardino region and has worked in the region since 2010. She began her journey as a program leader and has since held the roles of site leader, program coordinator, quality assurance coach/trainer, and most recently director of program and operations. Rhonda received her bachelor's degree from Ashford University and her master's in education from Grand Canyon University, Phoenix, AZ. In her free time, she enjoys spending time with family, making great meals, and playing board games.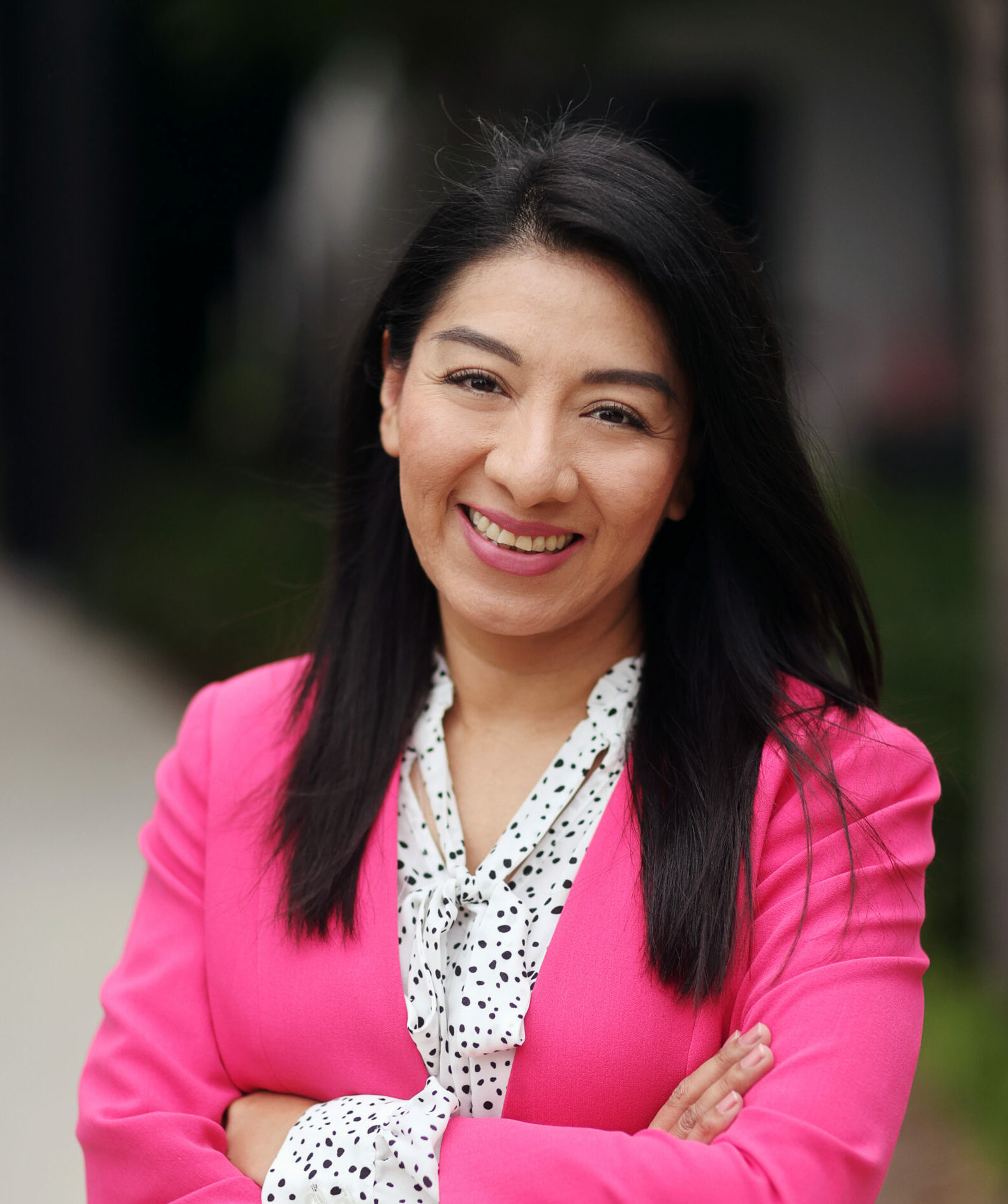 General Manager: Riverside
Harlyn Santos
With more than 20 years of experience in the expanded learning and afterschool space, Harlyn Santos is proud to be leading our Riverside County region. Harlyn has been with been with Think Together since 2006, when she started as site coordinator in San Gabriel Valley. She has since worked as a quality assurance coach and most recently as the director of program & operations in our Sante Fe Springs region. She earned her bachelor's degree in psychology from California State University, Long Beach and her master's degree in organizational leadership from Azusa Pacific University. In her spare time, she enjoys spending time with her family. She loves to explore around with her daughter and hopes to empower her to chase after her dreams.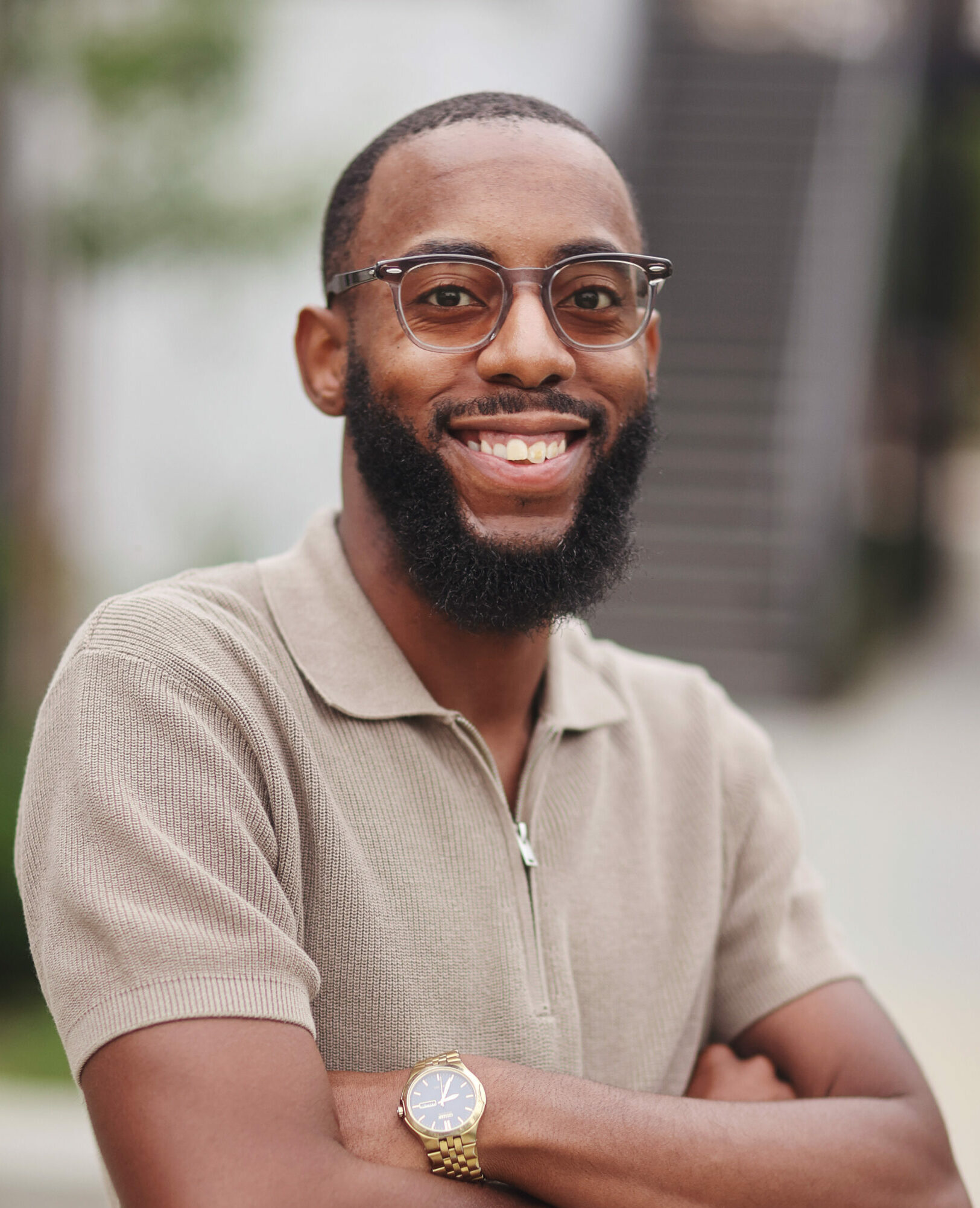 General Manager: Riverside
Christopher Miree
Christopher was born and raised in the Bronx, New York. Afterschool and youth programs have been a part of Christopher's life since he was a child, it helped keep him off the streets. Christopher received his bachelor's degree from Ithaca College, and began a career in the expanded learning field. Christopher has served in a variety of roles in the afterschool world including program counselor, assistant director and program director. Most recently, Christopher served as an executive director at the San Bernardino Family YMCA, where he oversaw branch operations which included 39 afterschool sites in the San Bernardino Unified School District.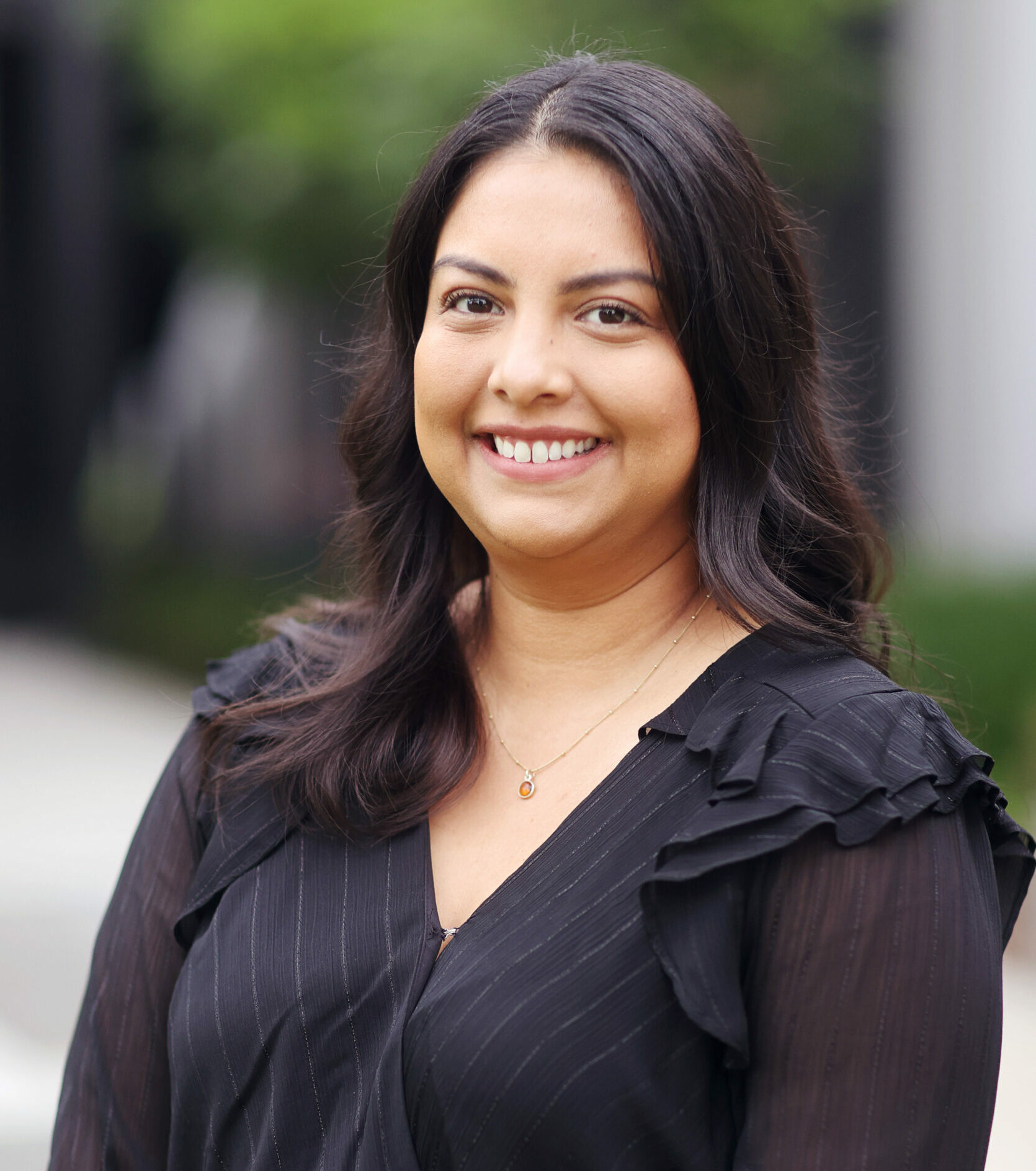 General Manager: San Gabriel Valley
Samira Mejia
Samira Mejia oversees the San Gabriel Valley region. She joined Think Together in 2007, proudly serving the same communities she grew up in and is passionate about the role expanded learning plays in the lives of the students we serve and supporting leaders to deliver high-quality programming. She began her career as a Site Coordinator in the Bassett Unified School District and provided oversight and management as a quality assurance coach across the Rialto, Cucamonga and Ontario-Montclair school districts and most recently as the director of program and operations in San Gabriel Valley. Samira received her bachelor of arts in sociology with a concentration in education from the University of California, Santa Barbara.  She spends her free time exploring local hiking trails, spending quality time with her husband, two sons and daughter and whenever possible enjoying a magical day at Disneyland.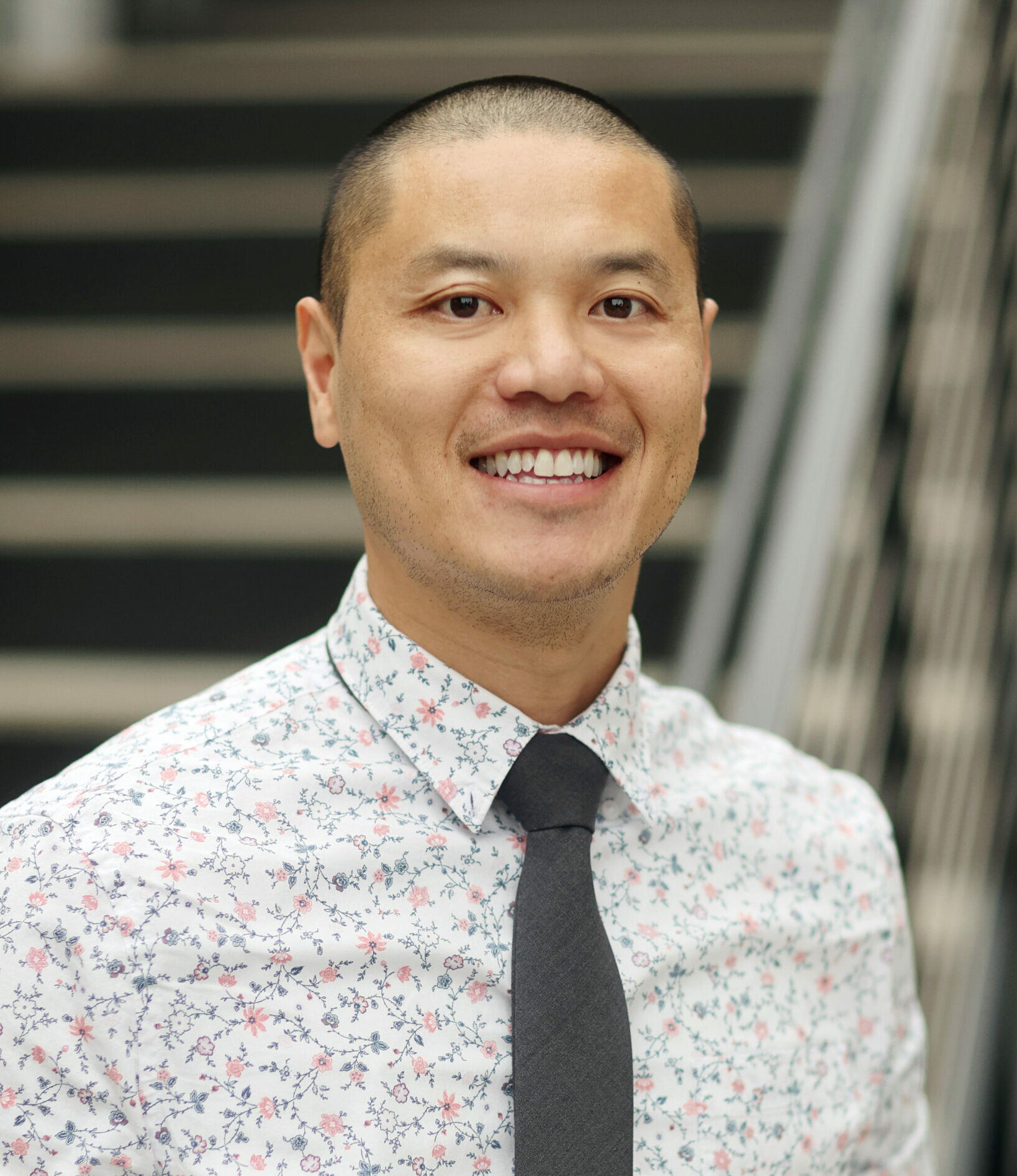 General Manager: Bay Area
Richard Tran, M.A.
Richard comes to the Bay Area Region from the Riverside County Region where he served as a Director of Program & Operations since September 2020.
Richard began his career in Expanded Learning in 2007. While at Whittier College, he managed the Fifth Dimension, a community-based afterschool program through the Education Department at Whittier College that focused on the intersection of education, technology, and college readiness.
Richard was also a Site Coordinator for Think Together from 2012-2014 in our Orange County Region. Prior to rejoining Think Together, Richard was the Director of Program Services for the Boys & Girls Club of Whittier, where he spearheaded their ASES programs and HUD-funded academic intervention programs.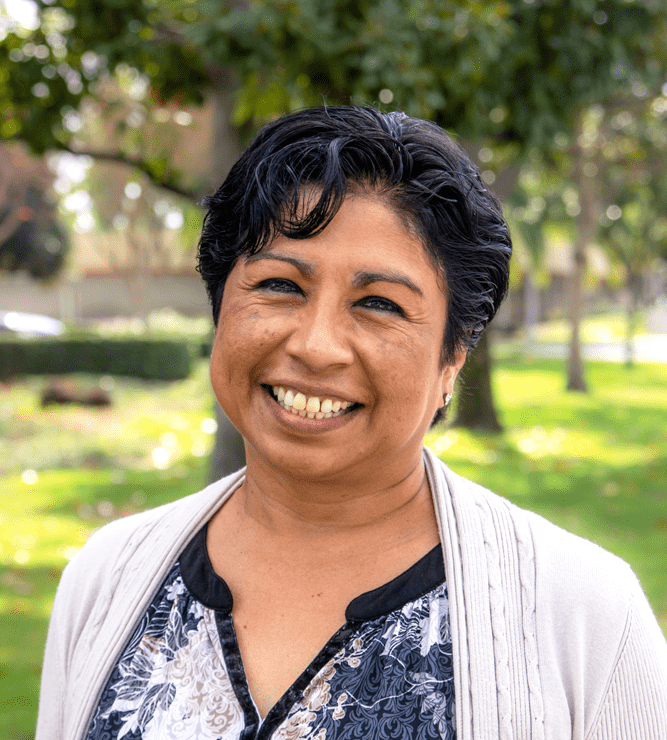 General Manager: Palm Springs
Lisa Tabarez, M.A. Ed.
Lisa oversees the Palm Springs region and is a lifelong learner who has spent her professional career as a teacher, counselor, and administrator for students as young as three years old to adulthood. She has experience working in public, private, and charter school settings in the Imperial, Riverside, and Kern counties. 
While leading the work at Imperial High School, Lisa was proud to see the school awarded the Dispelling the Myth Award by The Education Trust for closing the achievement gap for all students. In addition to this award, Lisa's work with Imperial High School is highlighted in How It's Being Done: Urgent Lessons from Unexpected Schools published by Harvard Education Press in 2009, and in Getting It Done: Leading Academic Success in Unexpected Schools also published by Harvard Education Press in 2011.  
Lisa has earned a Bachelor of Arts degree in Communications, a Master of Arts in Education Counseling, and is currently a doctoral candidate at the University of Redlands' Leadership for Educational Justice program. Lisa is passionate about providing relevant and dynamic learning experiences for all students. 
Board of Directors
Victor Chiang
Start-up Advisor/Investor
Silicon Valley
Gretchen Salyer
Founder & CEO
The June Care Company
Summer Taylor
Managing Director
Deloitte
Anu Worah
Owner and Orthopedic Physical Therapist
Rebalance Physical Therapy
Mary Lynn Coffee
Attorney at Law
Nossaman, LLP
Leonard Speiser
Entrepreneur
Silicon Valley
Dawn Trautman
Executive VP
Pacific Life Insurance
Dan Young, Board Chair
President
Camino Enterprises
Eric Boden
Philanthropist
Paolo Leon
Studio Director
AO Architects
Bill Tamblyn
VP of loT Operations
Nokia Software
Julie Vennewitz-Pierce
Director of Corporate Responsibility
Ross Stores, Inc.