Edison International Illuminates New Opportunities for Youth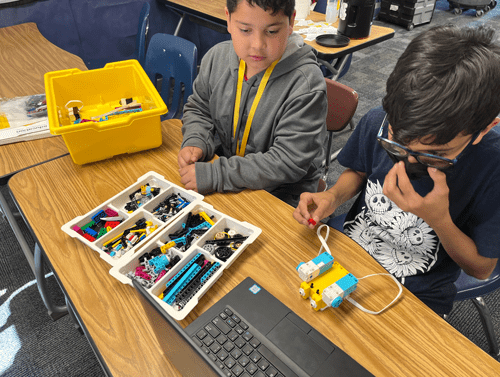 Shining a light on the future for students means exposing them to careers and giving them the opportunities to explore and develop new skills. As Think Together participates in the national celebration of expanded learning, Lights on Afterschool, on October 20th we also want to shine a spotlight on Edison International, one of our long-standing partners in making a difference in the lives of youth.
Since 2004, Edison International has supported Think Together in our mission to partner with schools to change the odds for kids. Most notably in the last 11 years, Edison International has awarded Think Together a grant of $25,000 to $30,000 every year. With this grant, Think Together implemented the Coding and Robotics program, where trained staff deliver STEM program curriculum at 10 middle schools each year. Overall, the STEM program has impacted over 25,000 students.
Think Together's Coding and Robotics Program utilized the LEGO Mindstorms EV3 curriculum to teach students the fundamentals of coding and robotic design. The first unit of the program was focused on renewable energy. Students engaged in lessons about energy transfer, wind energy, solar energy, energy efficiency, and electric vehicles. Not only did this unit introduce students to new concepts, but it also gave students the opportunity to explore a pathway to helping others through STEM.
"I like making new things from Legos. It's challenging and I learn about science in a fun way. Robotics will help me in the future by making new things and helping others."
– Kamari, 6th grade
"I have been in Robotics for three years and I have enjoyed building new things. I think it will prepare me for college and for becoming an engineer. In the future I want to build things that will help people."
– Jasmine, 8th grade student
In a culminating project, students built, programmed, and tested their own windmills to demonstrate their knowledge of wind turbines. Students were most excited about the renewable energy component and enjoyed seeing their windmill move when tested outside. Staff and parents can't help but share the students' excitement when their project succeeds!
"I love running the Edison STEM Robotics Club, seeing the smiles and excitement from the students when they build the robots is priceless. Some kids have never built a robot when they come to robotics and by the end, they feel like they have achieved so much and are excited to continue the component and can't wait until next year."
– Ron, program leader
"My daughter comes home daily talking about what she was able to do in Robotics and was super excited to show me her progress."
– Tamika, parent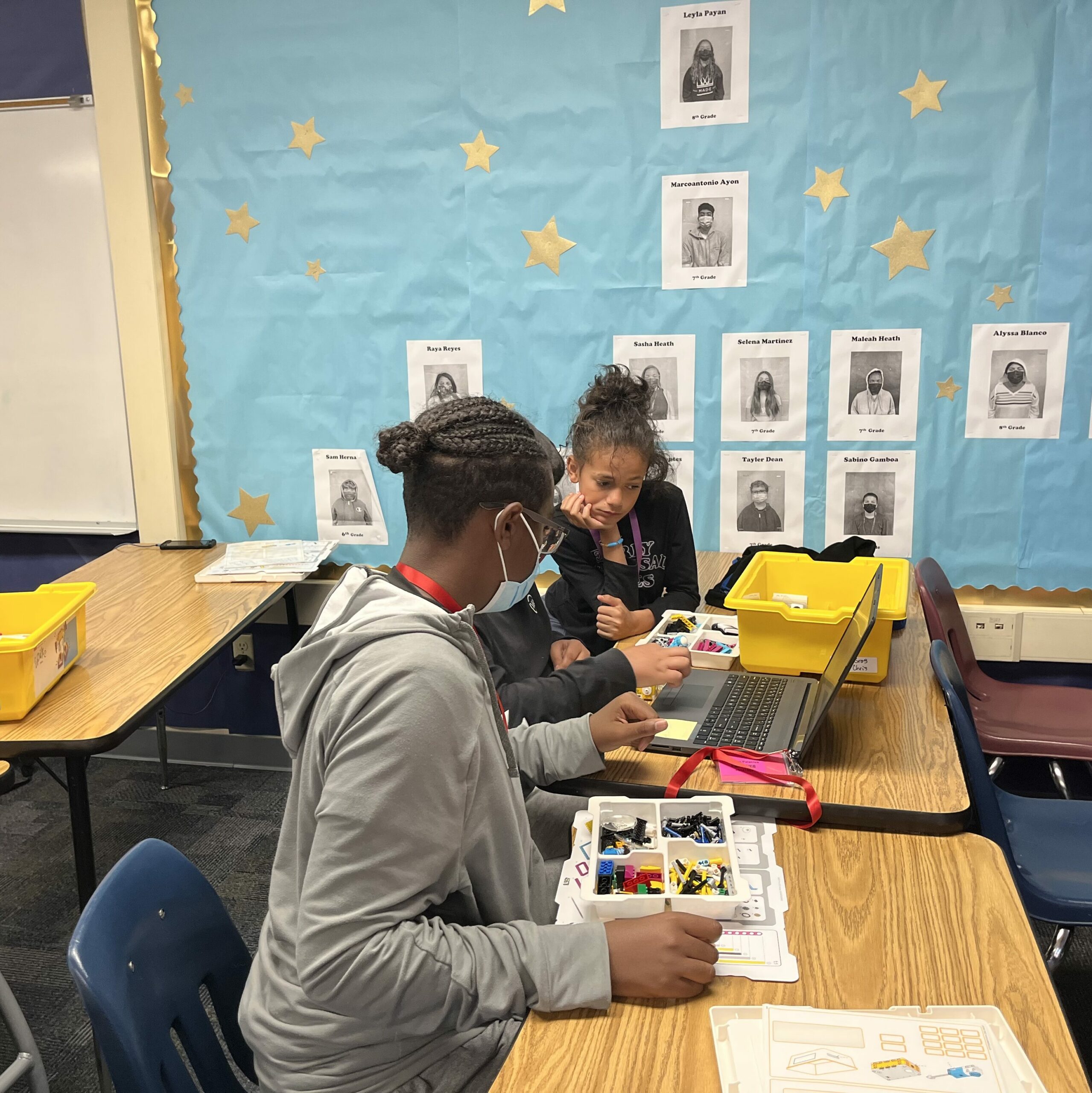 Another success of the program was teaching the value of patience. Some students became frustrated if the code did not move the robot as expected. The process of trial and error made the results even more satisfying for students when everything worked correctly.
"The primary success this year is student engagement. Students are excited for robotics and are on their best behavior when the lesson is going on. Students are here longer and even asking their parents to wait until finished."
– Jennifer, site coordinator
Students, staff and parents in the Rialto, Lake Elsinore, and Val Verde School districts look forward to the coding and robotics program every year. Edison International's support has been instrumental in the launch and expansion of these programs. We are grateful for their support in making the path to college and career that much brighter!