Unforgettable Memories with the Clippers Reading Program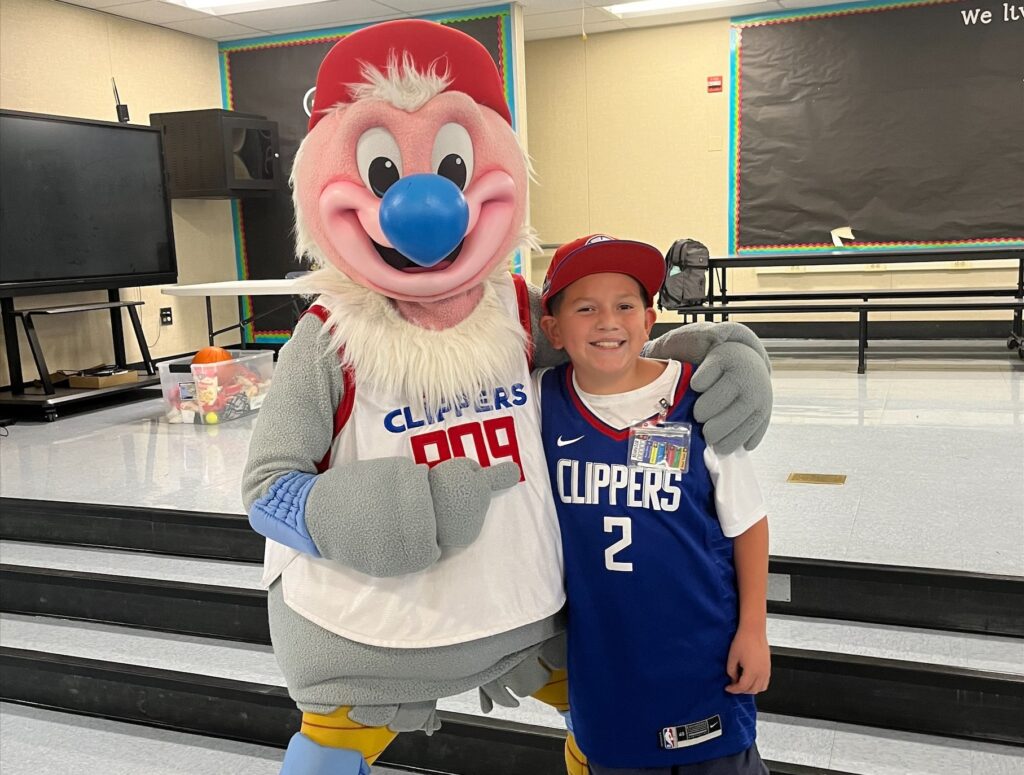 Think Together students made unforgettable memories and learned lessons for life with the Agua Caliente Clippers basketball team this spring. In addition to the learning supports in place every day of Think Together's afterschool program in the Ontario-Montclair Unified School District (OMSD), the local Clippers basketball team made the program more special.
Think Together had previously partnered with the Clippers in the winter of 2021, when members of the basketball team handed out toys and clippers swag to 397 students. The Clippers decided to keep the ball rolling and make more memorable experiences with our students at Hawthorne Elementary and Edison Academy in the spring of 2022.
Through the Clippers' two-week Reading Program this spring, the local basketball team set up rewards for each student's hard work. Students who read one book received a Clippers t-shirt or hat, and students who read two books got the opportunity to receive two tickets to an Agua Caliente Clippers game.
To wrap up the program, students participated in a hybrid celebration featuring Clippers' mascot Chuck the Condor's little brother, Kid Condor. The event, presented by Banner Bank, highlighted the students' reading success and emphasized the importance of financial literacy. Students also went home with extra Clippers swag. During the Banner Bank presentation, representatives worked with our students to highlight the importance of saving from a young age and how to be responsible with their budgets.
Every day at Think Together, our team embeds academic achievement with fun. During these two weeks, the students in OMSD had the unique opportunity to interact with a kid mascot, receive prizes, meet banking professionals, grow their reading comprehension, and develop life skills. These special moments would not be possible without the support of corporate and foundation partners who make these moments happen.
These experiences get kids excited about learning and expand their horizons for their future. We hope our students continue their rigor for learning and carry these memories with them as they grow up and find ways to give back to their community.
This spring was a massive success and Think Together is thrilled to have the opportunity to directly serve students with more special opportunities over the summer and the next school year.