Together We….T.H.I.N.K.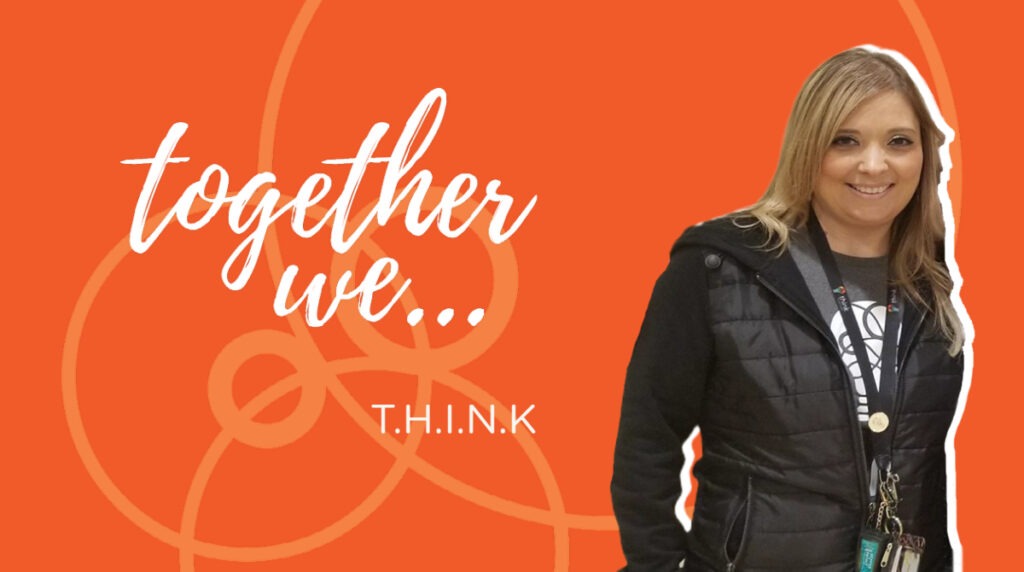 After joining Think Together as a program leader 13 years ago, Linda Ramirez went on to serve in the roles of site assistant, site coordinator, and program coordinator and now as the quality assurance coach in the Riverside County region. Linda is known in her region for going above and beyond to support her team of site coordinators so that they can better lead their programs. She is passionate about having quality programs that support the students she serves and puts her heart and soul into what she does. We are excited to give you the opportunity to get to know more about Linda.
---
What is your Think Together "why"?
I work for Think Together to make a difference in the lives of our students by adhering to our mission: to partner with our schools to change the odds for kids. What inspired me to become a program leader was the meaning of the acronym "THINK" in "Think Together". Ever since my first position with Think Together, it is my passion to Teach, Help, Inspire and Nurture Kids in my community and the local neighborhoods that I serve.
What is one of your proudest moments that connect to your "why?"
I have many proud moments and success stories that have connected me to my core passion at Think Together. One example is the collaboration we have with our wonderful Moreno Valley Unified School District (MVUSD) partners. The leaders and educators of MVUSD share the same goals of supporting students' academic success as individual growth. MVUSD has been a shining partner with us as we provide various academic and social-emotional lessons as well as fun activities, academic growth, a safe environment, and a space to be with their peers through winter, spring, and summer Think Together programs.
What is one thing you are proud of your team accomplishing this school year?
I am proud of my team's leadership skills and teamwork. They are quick to lend a helping hand to each other and other teams at Think Together. Everyone collaborates to make decisions and act together. This year, I am especially proud of my team for taking initiative in new projects and taking hold of opportunities to keep growing as professionals. I love watching them grow and reach their individual goals. Watching my staff grow and move into new professional roles, whether that is through promotions within Think Together or beyond, keeps me content and motivated.
What is the best piece of advice you have received that you like to share with others?
The best piece of professional advice that I have received was to always persevere and to take each day as a learning opportunity. Additionally, I have learned to set my own goals to keep me motivated and enhance my leadership skills.
As we wrap up 2022, what is your New Year's Resolution for your work at Think Together in 2023?
In 2023, I want to welcome the new year by embracing a fresh new start. I aim to learn a new skill and manage my workload more efficiently to achieve a better balance between work and personal time. I feel that engaging in self-care is important and necessary to be focused and excited for new projects coming my way.
Outside of work, what do you do for fun?
I enjoy visiting the local wineries, binge-watching documentaries on Netflix, going to the nail salon, and of course, spending time with my family.