Together We…Think Creatively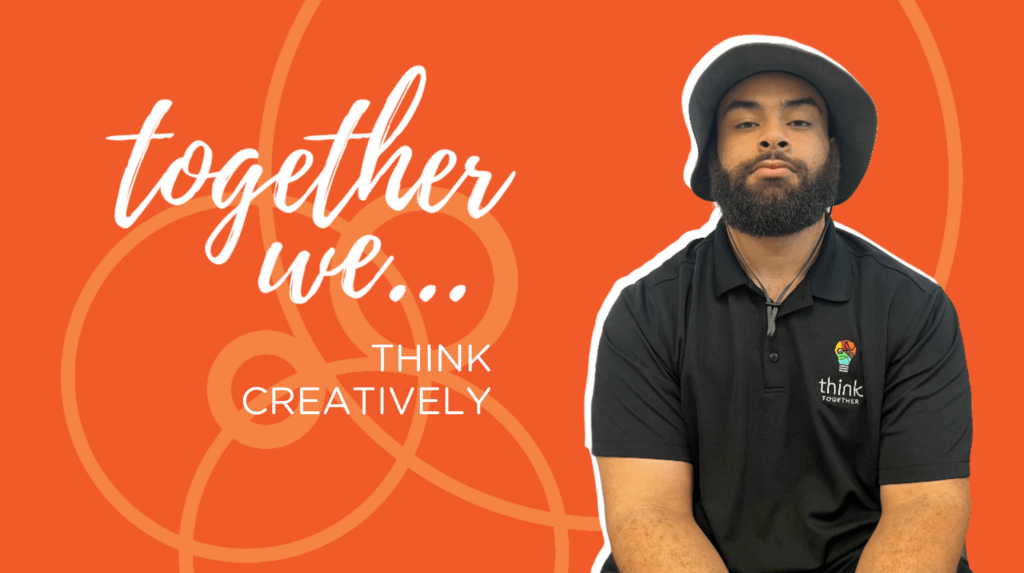 Edward Nobles makes learning and growth his number one priority when it comes to being a site coordinator at Magnolia Science Academy 2 Middle School. He continues to think of new ways to improve program quality, culture and student attendance. We are excited to give you the opportunity to learn more about Edward!
---
What is your Think Together "why?" What inspired you to work at Think Together and what continues to inspire your work here?
The freedom to be creative is the reason I work at Think Together. I really enjoy working in an afterschool setting. It also provides me with the opportunity to grow professionally as a manager, which makes me love it even more. 
We are past the halfway point of the semester, what do you hope to accomplish by the end of it?
My biggest goal is to boost enrollment across all programs, starting with 100% school enrollment. I am working to have at least 25 families in attendance at one of our events. In December, we are hosting our exciting Magnolia Science Academy 2 sports tournament, and I am collaborating with my team to have 40 students participate. All of my goals center around getting students and parents more involved in our Think Together community.
Gratitude is a popular word this time of year, what are you most thankful for in your career? 
I am most thankful for this opportunity at Think Together. I have the freedom to manage a big team and think creatively. I am developing skills I will be able to take with me throughout my career and in my personal life. In my work, the failures and successes give me the ability to identify how I can evolve to make myself a better manager, collaborator, and role model for students.
What is the best piece of advice you have received that you like to share with others? 
A piece of advice I would give to others is to always take accountability and support your team. We succeed together and we fail together. As a manager, I take full responsibility for my team so when a mistake is made, I treat it as an opportunity for us to learn and grow.
Running a program is not a small feat, is there a mantra or affirmation that keeps you going throughout your day?
Make it a great day!
What experiences are you looking forward to in the next semester?
Our team is always looking for new ways to excite kids with learning. We are looking forward to creating new workshops and field trips centered around design for all our art lovers. We hope to take a tour of the NASA Jet Propulsion Laboratory to see how our STEM lessons come to life and to create memories for the students.
Outside of work, what do you do for fun? 
I enjoy going to new restaurants, to the beach, and watching new movies!