Together We…Never Give Up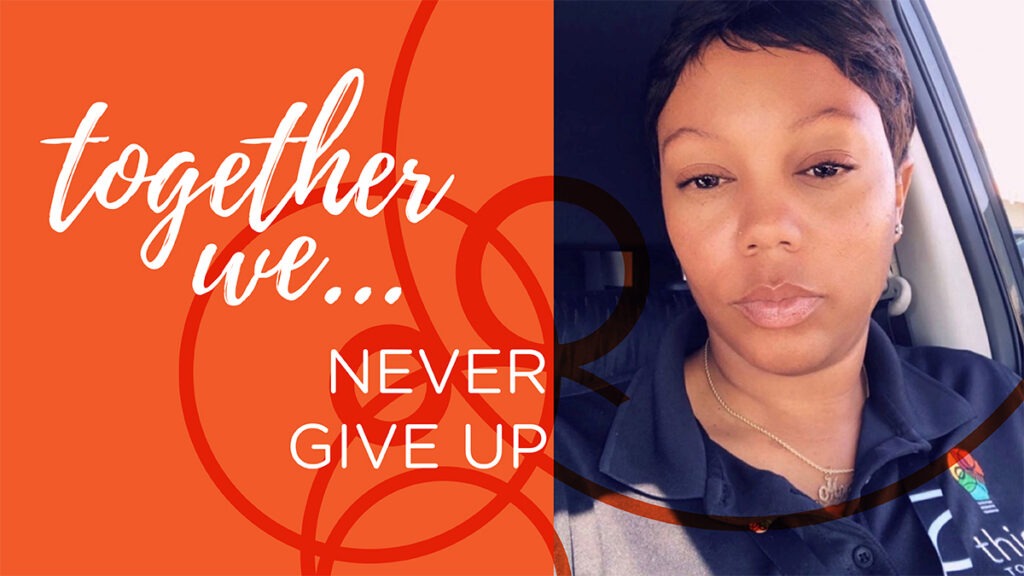 Shenelle Hunter became a part of Think Together in the San Bernardino Region about seven years ago, first serving as a Program Leader, then Site Leader, and now Regional Operation Analyst. Wherever she goes, Shenelle is admired for her drive to ensure the San Bernardino Region is successful and is quick to step in anywhere and anytime when support is needed. Shenelle embodies Think Together's core value of service above self; day in and day out. We are thrilled to give you the opportunity to learn more about Shenelle!
---
What inspires you to work at Think Together?
My inspiration to work at Think Together is knowing that we are making an impact in the lives of children. Being a positive light in kids' lives gives me the greatest joy. My "why" is that we are making a difference. Throughout the years, I have seen some of my previous students and they have said, "if it wasn't for you and your guidance, I would have made some choices that I probably shouldn't have. So, thank you, Ms. Shenelle." I am inspired by the smiling faces and knowing that here, at Think Together, we are truly changing the odds for kids.
What is one of your proudest moments/success stories that connect to your "why?"
When I first became a site leader, I had a student who did not always understand my guidance. Sometimes that student would challenge me daily. One day, I said "it's okay. I'll be here when you're ready." After that, the student came to me and said, "thanks for not giving up on me Ms. Shenelle. I was just having a bad day." That student graduated high school last year. I happened to see the student and their family right after their drive-through ceremony, and even with my mask on, the mom and the student both knew who I was. They both came up to me and told me "THANK YOU for never giving up." This will always stay with me.
What one word would you use to sum up your experience working for Think Together?
Rewarding. Changing the odds for the kiddos is a rewarding feeling. When you see the excitement in their faces and how engaged they are throughout the program, I'd say there is no feeling like that!
What are you most proud of accomplishing professionally this year? What were the biggest challenges and successes?
I am proud that I have been able to join the data team. I can see Think Together's work from a different lens. My biggest challenge was building confidence in myself. My biggest success would be letting go of my fear and doubt. Now, I have been able to own my new role and lead with confidence.
What is one area that you want to grow professionally in 2022?
I want to continue to dive deeper within the data department, learn new things, and continue to grow within the organization. Continuing our mission of changing the odds is most important to me.
Outside of work, what do you do for fun?
I listen to music, go to the beach, and spend time with my family.

Shenelle, thank you for changing the odds for kids with us!