Together We…Mold Future Leaders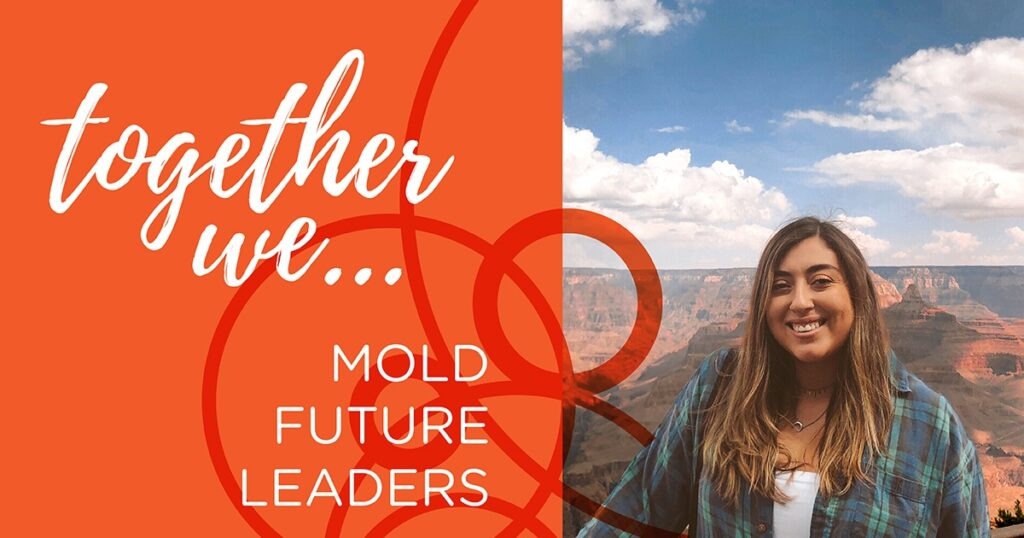 Alexis Ramirez is our site coordinator at McKibben Elementary in South Whittier. She started working for Think Together because she wanted to make an impact in the lives of students and help mold future leaders. We are excited to share Alexis's story with you.​​​​
---
You've experienced both distance learning and in-person learning, how have you seen the pandemic affect our kids?
The pandemic has affected our kids, especially with the social and emotional aspects of the school day. You do your best with distance learning but seeing them in person again was just amazing. I noticed that the kids miss that social interaction aspect and the mentorship they get from our staff. Being in person we can give the students more 1:1 conversation time and support them with their needs that maybe their parents weren't able to help them with at home like connecting to their online classes and whatnot.
Can you tell us a story about a student you impacted?
When I first started as the site coordinator five years ago, I had a student who had been struggling with his behavior and in school. I developed a relationship with him and learned that he likes to talk things through so you can understand his perspective. A year or so later he was diagnosed with Autism Spectrum Disorder, so I worked with him and gave him a chance to use his voice and he blossomed and became one of our student leaders. He's been doing great in our program. He's now in 6th grade and he's going to be going off to middle school. To see how much he's grown with his behavior with his attitude like just being much happier at school and feeling accepted… that's why I do what I do.
Do you have any goals professionally that you want to achieve in the next year?
I want to keep building those partnerships with my district with my principal and learn from this experience of education with distance learning or what school will look like when in person again. I think it's a great experience for me to build on so that way if I do become a quality assurance coach for Think Together or if I am a teacher in the next few years, this experience now is just going to help me grow professionally for the future.
Tell us a little about your education, where did you go to college?
I went to Cal State Long Beach and graduated with my bachelor's in sociology with a concentration in interaction and group relations. I'm applying to go back to school to get my teaching credentials so that is something I'm looking forward to.
How do you feel your relationship with your school's principal is helping the kids at your school?
My partnership with my principal is really strong in communication, partnering for events, and working together to align with the school day. We let each other know what student needs are occurring and work together to support them with those needs with services like math intervention. Even before COVID we had a good relationship and would partner with the school to run events like a spelling bee that ended up becoming a district-wide initiative. Partnering with her on these events is helping our kids be more confident and strengthen their skills in different subjects.
What do you think the secret is for running a great Think Together program?
My secret for running a good Think Together program is rolling with the punches and being flexible. Things change at any moment and you have to be willing to adapt to any situation. With the pandemic and in general, we have to always be ready to adapt and meet the moment.
Alexis, thank you for all of the hard work you do for your students.