Together We… Meet the Moment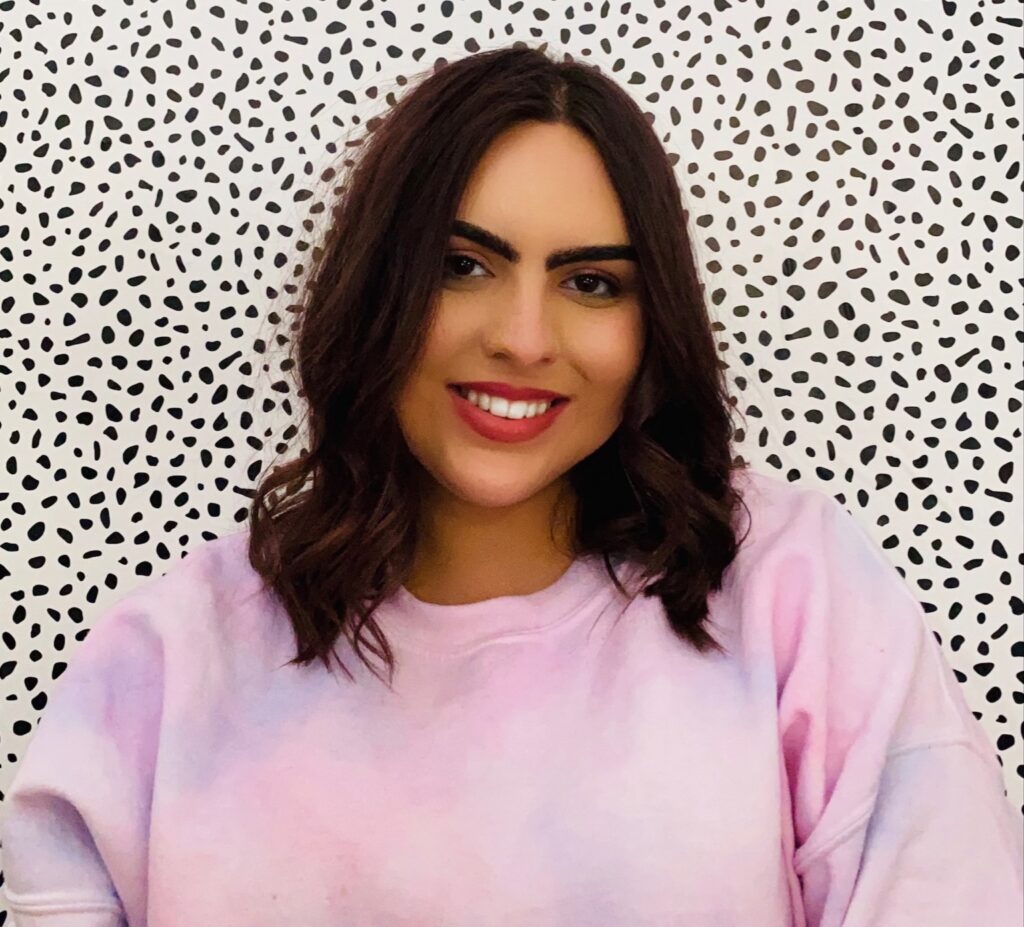 Jazzlyn Rivas joined the Think Together team in August 2019 as Riverside Region's Substitute Coordinator after graduating from UC Santa Cruz with a B.A. in Psychology. Since then, Jazzlyn has helped her region meet the moment by taking on the additional role of receptionist and assist in regional efforts to support our students. We are excited for you to get to know Jazzlyn a little more.
---
Jazzlyn, what has been your "why" for working at Think Together?
My why for working at Think Together is because I get to work in the community I grew up in and see it grow as I do. Without the support of the afterschool staff I had growing up, I would have been very lost academically. As part of our Human Capital team, I get to help our program staff give kids the same support I once had.
What has been your favorite Think Together memory so far?
My favorite Think Together memory would have to be going to my first Lights On Afterschool event. I don't get to go to our sites often but being able to see our programs in action and celebrated by the school, program staff, families was super exciting.
How have you met the moment during the Pandemic to support Think Together's mission?
During the pandemic, I have met the moment supporting Think Together's mission by being adaptable and open to change. I've embraced every challenge that has come my way by creating opportunities. A big accomplishment for me during this time has been assisting our region in our technology distribution process, ensuring that our program staff has all the technology needed to provide distance learning programs for over 90 schools in our region.
What is the best piece of advice you've been given in the last year?
The best piece of advice I have received in the last year is that to give my all, I must be there for myself. Monthly we dedicate time in our region to wellness where I am reminded that, "you can't pour from an empty cup." During this pandemic, because many of us have had to work from home, it is often difficult to realize what burnout looks like. But being reminded to invest in myself first has allowed me to set healthy boundaries where I can give 100% to both, my work and myself.
Is there a current quote that inspires you?
A current quote that inspires me is by Paulo Coelho, "When we strive to become better than we are, everything around us becomes better, too." I like to believe that if I work hard to do my best, the little progress I can make adds to a bigger part.
With that idea of becoming better…What advice would you go back in time to give yourself when you started your job?
If I could give myself advice when I first started working at Think Together, it would be to create as many connections in our organization as possible. Especially recently, I've been reminded that to create efficient systems, it is important to know how all our departments work. Knowing about both program operations and human capital functions has been a big lift in moving forward and the relationships I have built with others has widened my perspective and helped me find solutions to the challenges I've faced.
Is there anything else you want to share?
I am so excited to continue my journey at Think Together. I hope to grow in our Human Capital team and can't wait to see our region and the organization keep growing as well.
Jazzlyn, thank you for meeting the moment and supporting our mission to change the odds for kids!