Together We…Lead by Example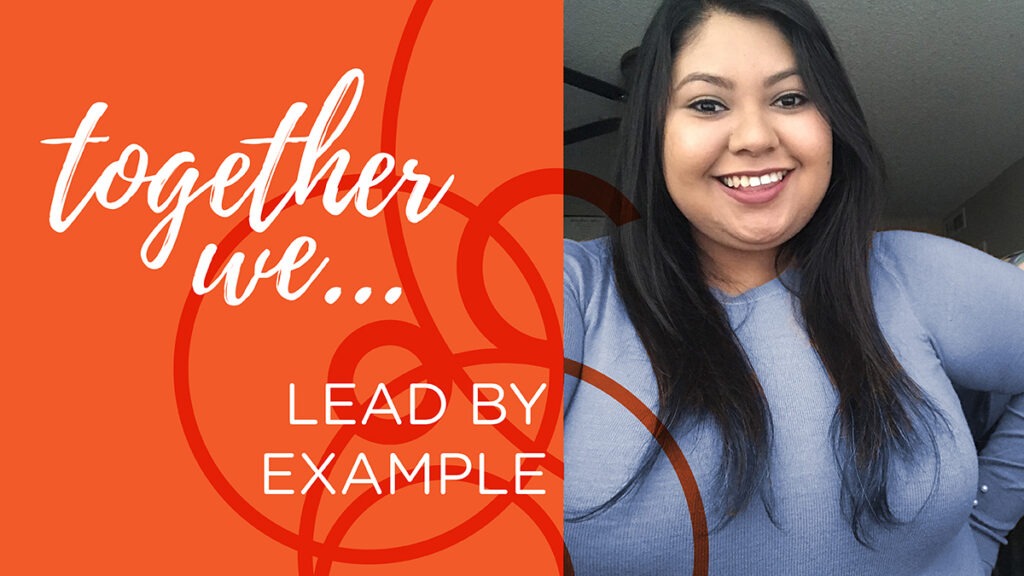 Site Coordinator Vanessa Negrete has been a part of Think Together's LA Metro team for the last two years but has been an afterschool professional for the last six years. She graduated from UCLA with a Bachelor of the Arts degree in psychology. Vanessa is someone who is always willing to lend a helping hand to her cohort whenever someone on her team is in need. Vanessa takes initiative and is always ready to share a best practice that may support another colleague's site. We truly appreciate Vanessa and her "can do" attitude in completing any task that might come her way!
---
​​​Why did you want to work in afterschool?
I love working with children and feel that I make a difference in their lives. I was very fortunate to have some amazing experiences as a kid and for me, I've always wanted to give back to the community that helped shape who I am today.
What is the moment that you felt the most connected to Think Together's mission?
The moment I felt most connected with Think Together's mission was when we entered the stay-at-home order and literally within a matter of weeks, LA Metro was the first region to launch distance learning. We showed our kids that anything is possible and we weren't going to let anything get in the way of connecting with our families.
Do you have a favorite Think Together student story?
My favorite stories are the unexpected ones. As a site coordinator, you're in charge and talk to many students but one student who stood out to me approached me on his last day of program as a middle schooler.
He thanked me for showing him that it is okay to be scared and step out of your comfort zone but as long as you do what you love nothing else should matter. It surprised me because he mentioned how that conversation we had when he was a fifth-grader followed him throughout middle school. It's stories like those that make me feel grateful for what I do.
What is one moment that you felt like you were really changing the odds for kids?
This past year has honestly been one of the toughest, most challenging, and most rewarding experiences of my life! Bringing afterschool to a virtual setting really pushed the meaning of changing the odds for kids to the next level. It wasn't an easy task but added itself as yet another example to a long list of ways we are changing the odds for kids!
As we are wrapping up 2021, what do you hope to accomplish at Think Together in 2022?
We spent a good year and a half working distance learning and with now being in-person, for 2022 I hope to accomplish a thriving quality program for others to see. I want to pick up right where we left off pre-pandemic. These kids shouldn't have to feel that they were robbed of experiences but rather create new ones.
Vanessa, thank you for all that you do for our students and for changing the odds for kids!