Together We… Keep Going!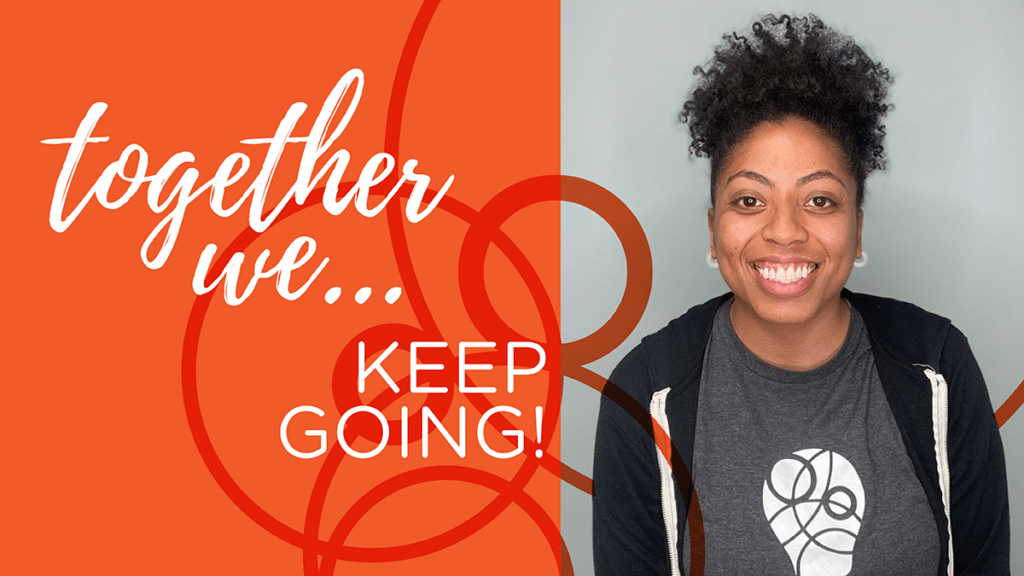 Meet Nona Carter, a Thinker going on four years in the Southeast Los Angeles County region. Nona started as a program leader, then a site coordinator before briefly leaving Think Together to finish her master's degree in Kinesiology to get closer to her goal of one day becoming a physical therapist. After achieving her master's, Nona returned to Think Together to serve as a Quality Assurance Coach to Think Together sites in the Compton Unified School District. Nona is known for her deep commitment to the community and is consistently on a mission to bring creative solutions to challenges her team faces on the field. We are thrilled to have the opportunity to share more about Nona with you!
---
What inspires you to work at Think Together?
What originally attracted me to working for Think Together, was the middle school program leader position. This role gave me the opportunity to coach basketball, my favorite sport, as well as cheerleading and soccer. As I started to build connections with the students, my capacity expanded beyond just being a coach, but a mentor. I've had many conversations with kids about the importance of taking their education seriously and not letting life circumstances determine who they can be in the future. Day after day I'm finding more purpose in the work that I'm doing here.
What would you say to encourage a student who is struggling at the beginning of the school year?
I would tell them that it may be hard right now, and it's okay to acknowledge how hard it is! At the same time, I would also let them know that they are strong enough to make it through whatever challenges life may bring. Each day is a new opportunity and another chance to do better.
Do you have a student story that has stuck with you all this time? Why?
During my time as a site coordinator, I had a student who shared with me that she wanted to be a teacher when she grew up. After that conversation, it made it easy for me to hold her accountable for doing her schoolwork and following the agreements.
One day, I noticed she was sad. When I asked her what was wrong, she told me that some of the other students were making fun of her name and that she didn't like her name. I reminded her that her name is beautiful, and I asked her, "What are your students going to call you when you become a teacher?" She smiled and laughed, realizing that her name was special and was excited to introduce herself to her students one day. I want to be the adult that students remember for encouraging them to keep going. We can't control how others behave and treat us, but we can control our responses.
As a Quality Assurance Coach, what is one of the pieces of advice you give to a Site Coordinator who is just starting on your team?
To take everything day by day. Each day has its own challenge, but that doesn't mean we are failing. We are constantly growing and evolving in our positions; you can't fail if you're always willing to learn. Lastly, always ask questions. It's better to be safe than sorry.
What has been one of the best pieces of professional advice that has helped you in your career here at Think Together?
To "let it be easy." I am my worst critic, so when things are hectic or not going right, my initial response is to question what I'm doing wrong. When I hear those words, it encourages me to find a solution instead of magnifying the problem.
Outside of work, what do you do for fun?
I enjoy playing/watching basketball, hanging out with my friends, trying new foods, and traveling!
Thank you, Nona, for changing the odds for kids!