Together We…Engage Student Minds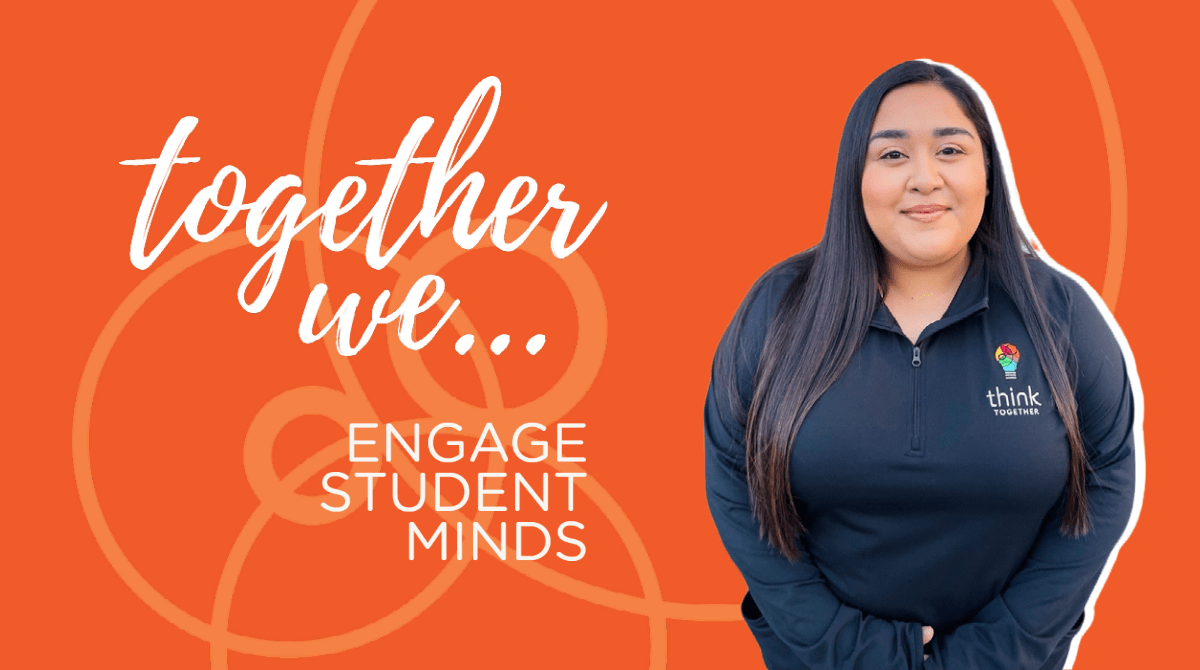 Meet Site Coordinator Juany Hernandez from the Kayne Siart campus of Camino Nuevo Charter Academy in Think Together's Los Angeles Metro region. Juany has developed a quality program that almost 300 students attend daily! She has done this by partnering with the community to leverage resources and developing a strong team of afterschool professionals. Most recently, Juany and her team organized a toy drive sponsored by Target to provide sporting equipment for students. 
On top of engaging students' minds at Kayne, Juany's impact is seen throughout the region in her staff, many of whom have gone on to become site coordinators themselves. We invite you to get to know Juany more!
---
What is your Think Together "why?"
I grew up in a low-income community and remember my parents enrolling me in free programs because they didn't have the resources to pay for other programs. Working for Think Together gives me the opportunity to give back to my community and make an impact on students' lives every day. As a site coordinator, I advocate for student needs and develop my program leaders to be a positive influence in students' lives.
Is there a student story that connects you to your "why"?
Valerie is a student who was struggling academically and behaviorally in the program. She had low participation in class and didn't like to engage with her peers. One day, I asked Valerie if she could help me collect name tags as everyone was going home and she agreed. Collecting nametags became her daily routine and she eventually grew into supporting the Think Store. I was thrilled to see Valerie engaged and coming out of her comfort zone.
One day, Valerie shared randomly, "Ms. Juany, when I grew up, I want to be a site coordinator like you.". I responded, "Well, you don't have to wait until you grow up; you can be our mini-site coordinator for Think Together.". Now, Valerie stops by every class on Mondays to go over the four agreements and deliver program announcements. My daily goal with my team is to provide a program to students that they are excited to return to the following day, just like Valerie.
What one word would you use to describe your work at Think Together?
Passionate. My passion has given me the strength to be successful with my students, my team, and the work that I do after school. My passion has helped me persevere through the challenges that arise. My passion is what motivates me to continue to work with my community.
How do you empower and cultivate leadership skills in your staff?
I believe that as a team leader, you must empower your team by including their strengths and voices in the program. You also need to model the expectations you have for your team. If I want my team to be kind and excellent, I must model what kindness and excellence look like. All the while, it is extremely important to be consistent with your team and share the "why" with them.
Empowerment, modeling, and consistency are key to ensuring that my team walks out with positive experiences. One of the most powerful strategies I use to cultivate leadership skills is to share the responsibility of the program with my team and motivate them to step into their power. I am so proud that two of my former program leaders have become assistant site coordinators at sister sites where they can create new experiences for the students.
What is one thing your team accomplished that you're really proud of?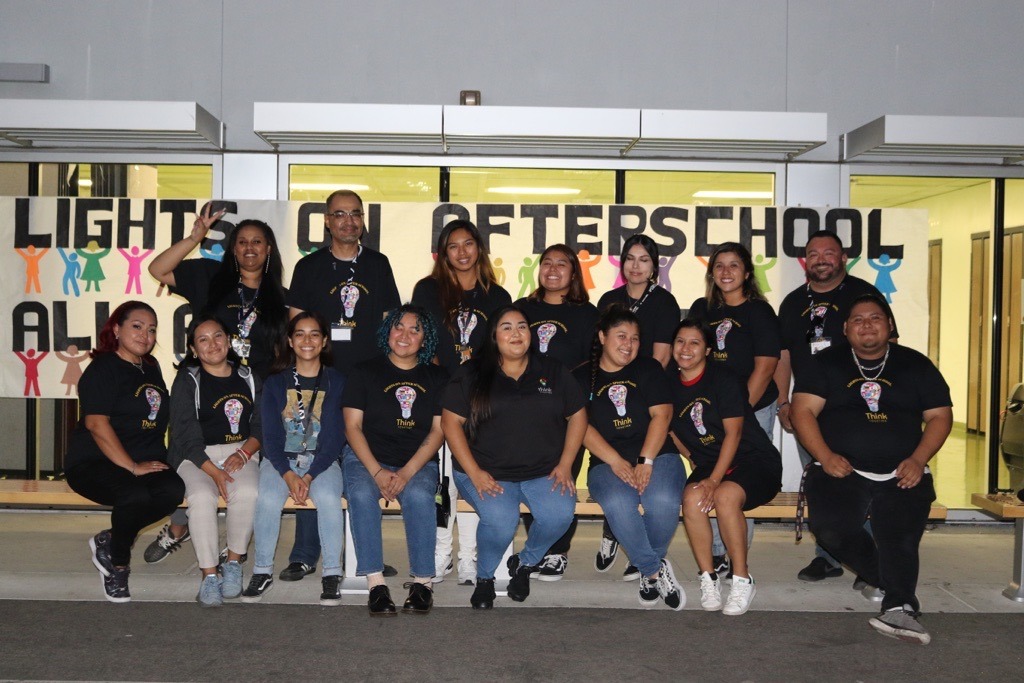 At the beginning of the school year, we were short-staffed and therefore not able to serve as many students. In a couple of months, the program was fully staffed, and the process to develop each program leader to their full potential began. With time and patience, I can proudly say that my team and I are truly changing the odds for kids. My team and I have been able to deliver a quality and engaging program that students who are not in Think Together are continuously asking how they can enroll. We are above our 85% attendance goal and have more than 300 students enrolled in the program.
What are the professional goals you are hoping to accomplish this year?
One of my goals is to continue to build my leadership skills and support Think Together outside of my site by sharing my experiences and best practices with my peers. I want them to feel successful and empowered in their work so that, together, we can positively impact more students lives. 
Outside of work, what do you do for fun?
I love getting facials and spending time at the beach. I also love traveling. I was recently able to travel to Italy and loved it!
Thank you, Juany, for changing the odds for kids!