Together We…Build Our Community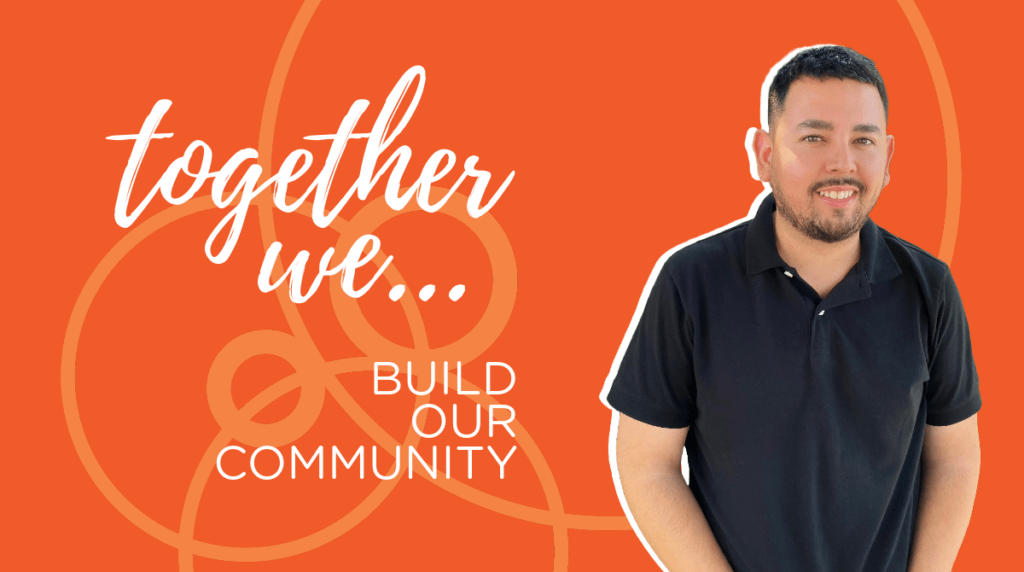 From volunteer to site coordinator, Bryan Briceno has impacted students and communities at Think Together for six years. Today, Bryan uses his experience and passion as site coordinator at Rancho Cucamonga Middle School (RCMS) to create a safe environment for students to learn and grow. As a Thinker, he implemented new student programs that encourage student academics for current, returning, and new students. He also collaborates with his team of program leaders to create a welcoming place for students' families at the RCMS afterschool program. We are excited to give you the opportunity to learn more about Bryan!  
---
What inspired you to work at Think Together and what continues to inspire your work here? 
I started off as a Think Together volunteer in high school for the Ontario-Montclair School District which led me to my role as a program leader and now a site coordinator. In my work, I have the opportunity to foster a safe space for students. This is what drives my work in the organization.
Is there a student story that connects you to your "why"?   
My own family benefitted from Think Together! My younger sister had the opportunity to be in the Think Together afterschool program at her school while my parents were at work. As a Think Together volunteer, I was also given the opportunity to develop professionally in high school and give back to my community through students I interacted with daily.
How do you feel that Think Together is benefiting your community?
Our community at RCMS supports our working families. The Think Together afterschool program allows families to be at ease, knowing that their student is in a favorable environment while they are at work. In addition, when students enroll in the Think Together program, they can easily take advantage of the extracurricular activities that the school offers after school.
What has been the most impactful element of program design or a special event that has positively changed your program?
End-of-the-year events at RCMS are very impactful to students and the program. At the end of the last school year, the Think Together team hosted an end-of-year celebration where students were able to bring friends. The newcomers experienced the activities we host every day at Think Together, which sparked interest in them to participate this year. These events supported the increase in our enrollment applications for this year.
You and your team serve a large number of students at Rancho Cucamonga Middle School. What characteristics of your team ensure a smooth and engaging program every day for students?
RCMS has been fortunate to have a team full of Thinkers with positive mindsets and who are present for the students and families. In addition, some of the program leaders are current employees of the school district, which further strengthens our positive relationship with our school partners.
What are the professional goals you are hoping to accomplish this year? 
One of my professional goals is to become more involved with the school day administrative team by joining more meetings and committees. I am hoping that by elevating our collaboration, we can gain more tools and resources to support our students and families at RCMS.
Outside of work, what do you do for fun? 
For the past four years, I have enjoyed running a small balloon decorating business. This has helped to further enhance my creative skills and I get to collaborate with other small businesses. I also enjoy taking small vacations whenever possible or attending live shows.