Together We…Are Active Agents of Change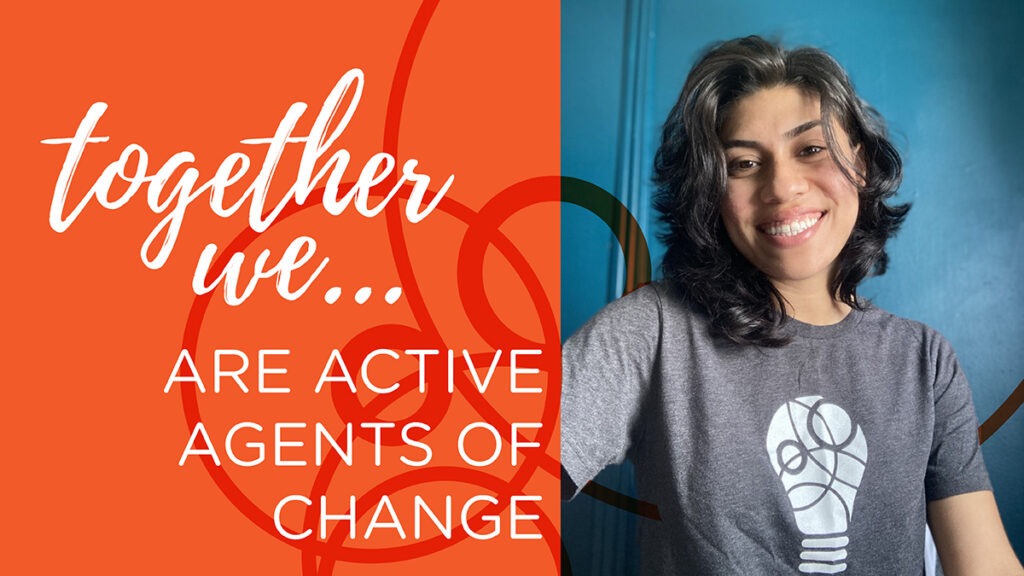 As the site leader of a first-year Think Together site, Nathalie Sanchez took the opportunity to quickly make her mark. Nathalie is a site leader in Think Together's Los Angeles Metro region at Camino Nuevo Charter Academy's (CNCA) Dalzell Lance High School. Her creative events and clubs provide students with a fun and enriching space after school and provide lots of leadership opportunities for students. With Nathalie's guidance and creativity, students at CNCA Dalzell Lance High School went from leaving right after the bell rang to looking forward to staying after school with Think Together. We are excited to give you the opportunity to get to know Nathalie!
---
What inspires you to work at Think Together?
I'm passionate about being an active agent of change. As someone who grew up in the same community I now serve, Think Together gives me the opportunity to be a positive catalyst of change for students whose shoes I once filled.
How do you incorporate student voice and leadership into your program?
I prioritize student success which looks different for every student. I regularly take inventory of each student's goals and interests through student surveys and curate a program to reflect those interests and help guide the student towards their goals.
Is there a student who you have seen especially thrive this school year?
Because this was the first year back from school closures, I'm especially proud of my seniors who were able to finish the year, cross that stage, and either enter the workforce or pursue their academic careers in college. I am very grateful for the relationships that were built, despite having only met the students this year.
What is the number one piece of advice you give to motivate students?
I let my students know that they are the masters of their own life. Everything you do today can negatively or positively affect you tomorrow, so why not make small positive changes today that will add up to more positive opportunities in the future?
What is your favorite memory from this school year?
As a first-year site, the main challenge was to successfully implement the afterschool culture. At the same time, our community was coming out of quarantine. My favorite memory in the program is when our attendance numbers reached their highest peak mid-year! Afterschool at Dalzell High School became the hangout spot!
On an average day, Think Together has volleyball and ping pong games, music playing, and our cheer girls out practicing their moves.
What is one thing you hope your graduating high school seniors will take with them from Think Together as they move on to college and careers?
I hope my students realize that there are always lots of people supporting them and rooting for their success. I hope they know that anything is possible with the help and support of a village.
What are you most excited to accomplish in the upcoming 2022-2023 school year?
For this upcoming school year, I am looking forward to supporting even more students than this past year. I hope to establish stronger connections with the school admin, grow professionally at Think Together, and as a person to further change the odds for kids.
Outside of work, what do you do for fun?
Outside of work I like to take my dogs to the beach and practice yoga on the weekends as my weekly mindfulness ritual.
Nathalie, thank you for all that you do for our students and for changing the odds for kids!