Think Together: The Intern Experience
What's it like being an intern at Think Together's home office? What better way to learn than by asking our own wonderful interns! They'll be shedding light on the different ways Think Together's internship program has helped them prepare for a brighter future. From writing blogs to contacting legislators, our interns play an important role in the behind-the-scenes work that helps Think Together continue changing the odds for kids.
How did you hear about the Think Together internship?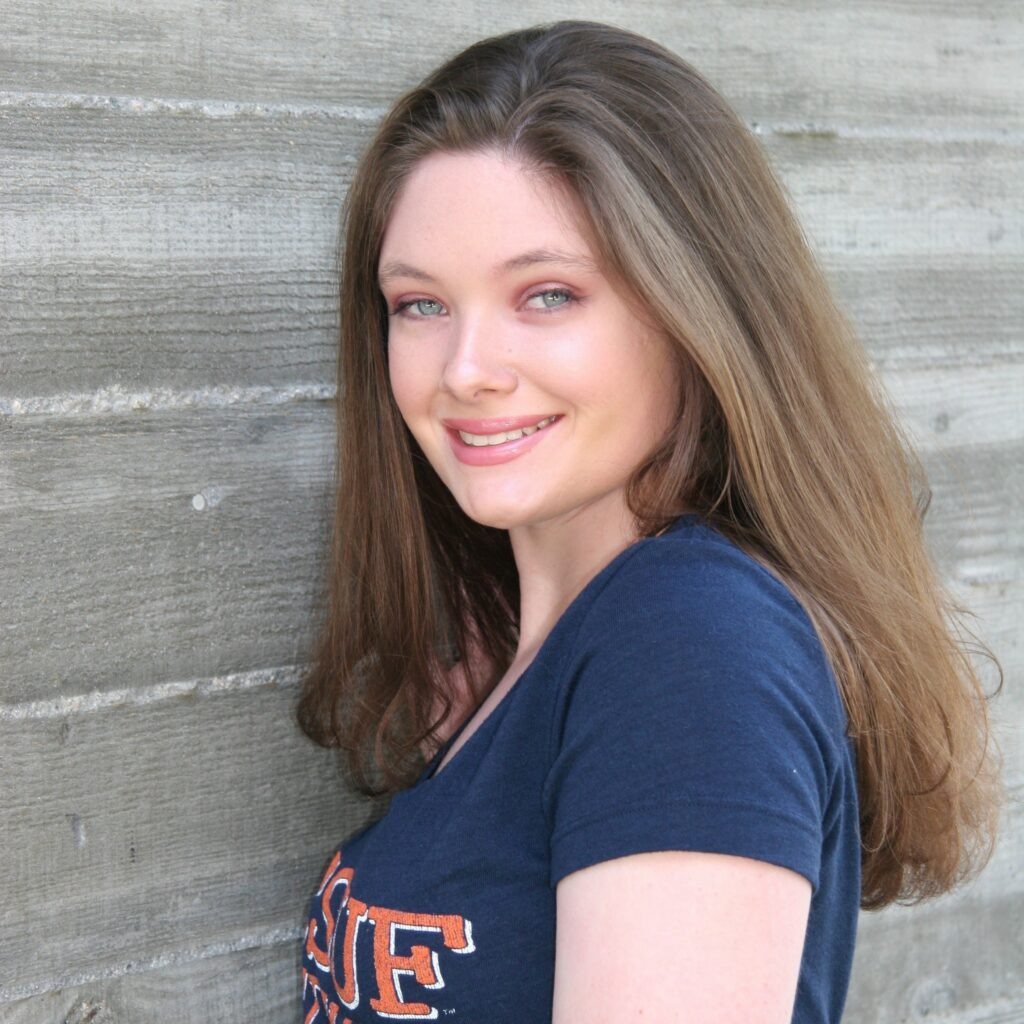 Kayla Laramie-Morris, our curriculum design intern for the program design team, shared that she found her position through her college, California State University, Fullerton (CSUF). Think Together is a proud partner of CSUF and works closely together with the college to provide opportunities for aspiring young professionals. In fact, all our current interns are CSUF Titans!
"I am currently getting my master's degree in curriculum and instruction, so our program leader shared Think Together's flyer for the position of curriculum designer with our cohort during the spring semester. It seemed like a great experience to me and one that closely aligned with what I am studying," Kayla said.
What is the coolest, or most interesting project or experience you've had at Think Together?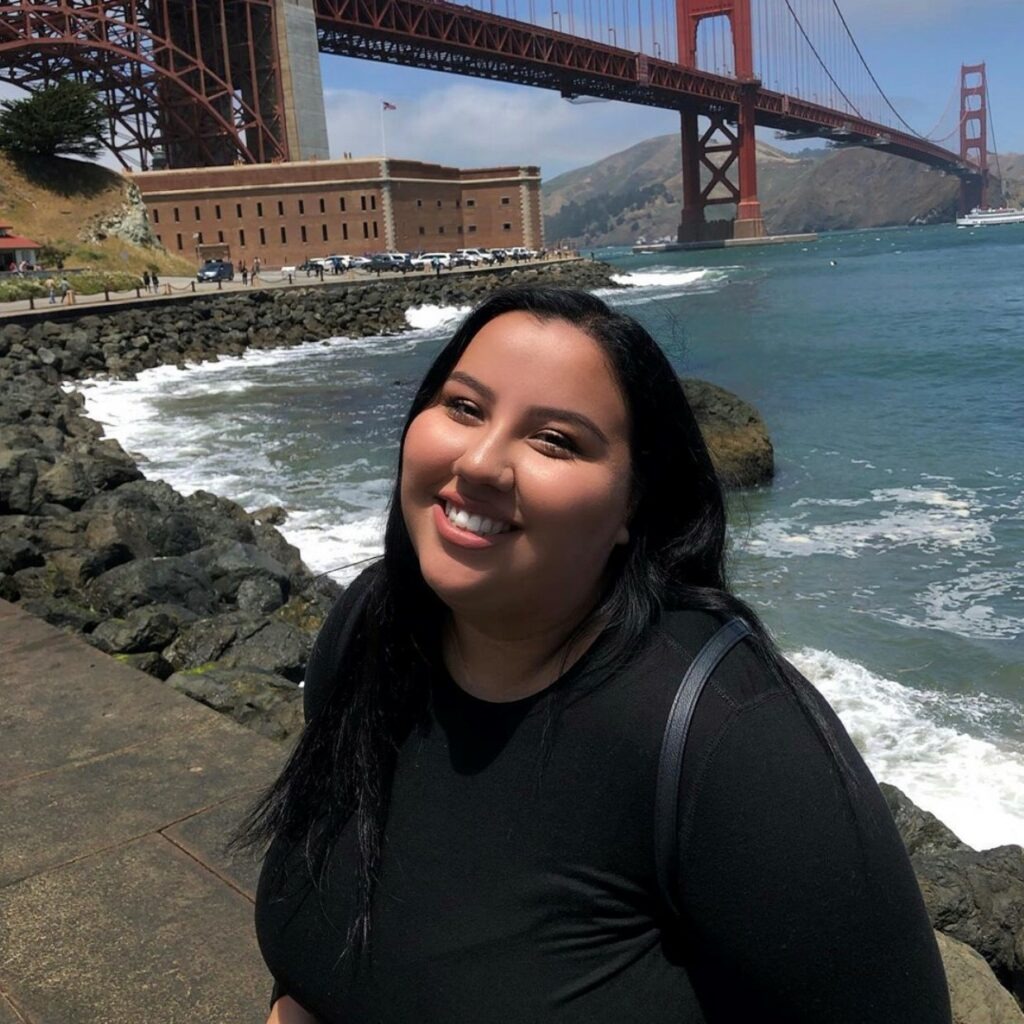 Think Together strives to ensure that our star interns gain educational yet fun experiences. Doing that means giving interns meaningful roles in projects that will make a difference in our program.
"Through my internship with the marketing and communications team, I was able to interview students about their experiences. With our scholarship winners, I was able to hear how much it benefited students as they shared how they work through their life obstacles and still make higher education a priority. Listening to the students' testimonials firsthand made our mission statement even more powerful and solidified my choice in this internship," said Alexis Cruzé, communications intern now a communications associate.
Our production intern from Think Mart, which is where all of Think Together branded program collateral and materials are created, said one of their most exciting projects was working on Think Mart's catalogs. They said it was a great opportunity to put their skills to the test and tackle a big project on their own.
While visiting the Think Together home office in Santa Ana, our Think Together kids got the chance to see our Production team hard at work!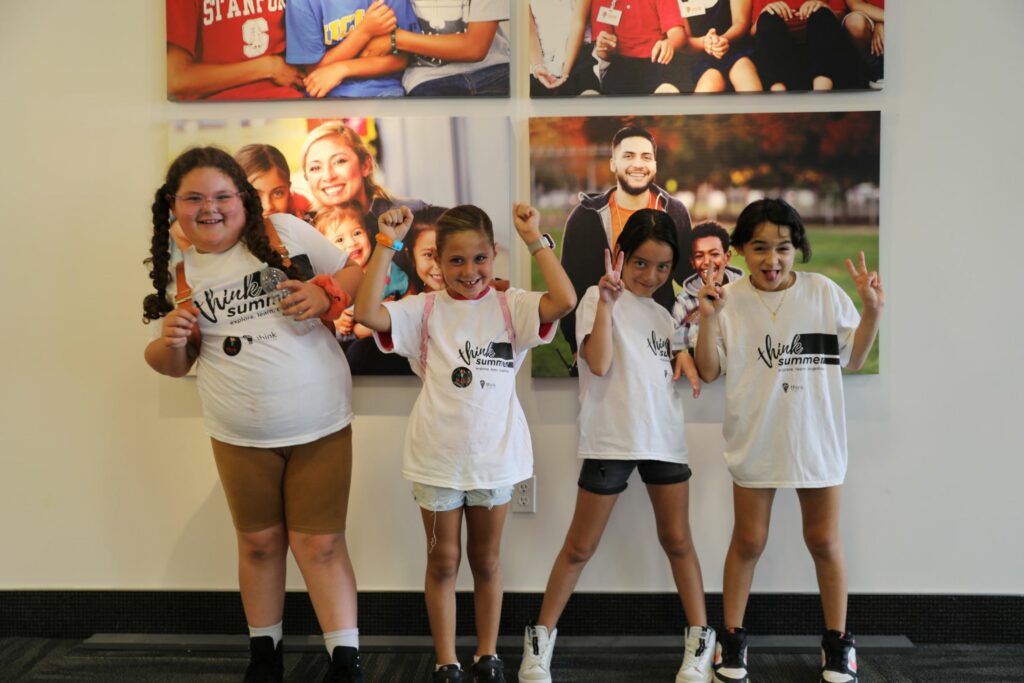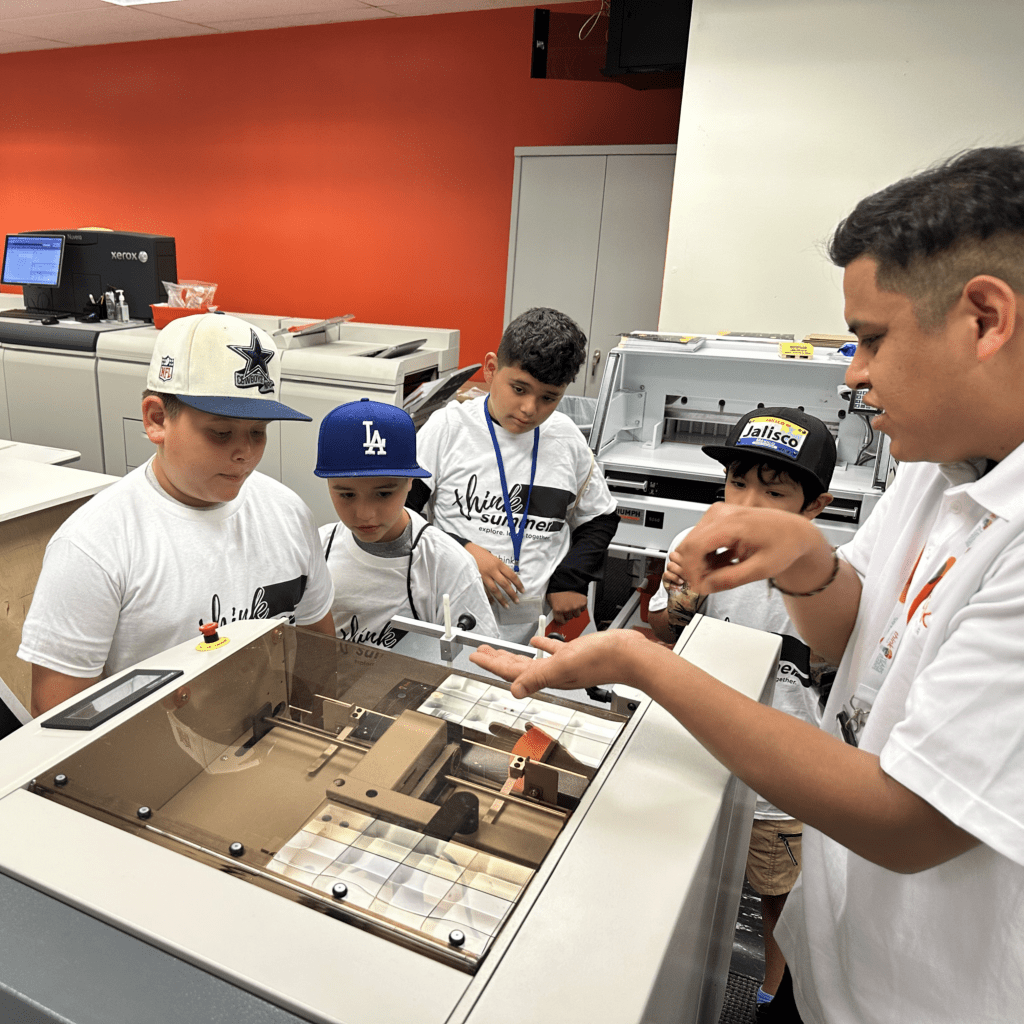 How has the internship prepared you for your career?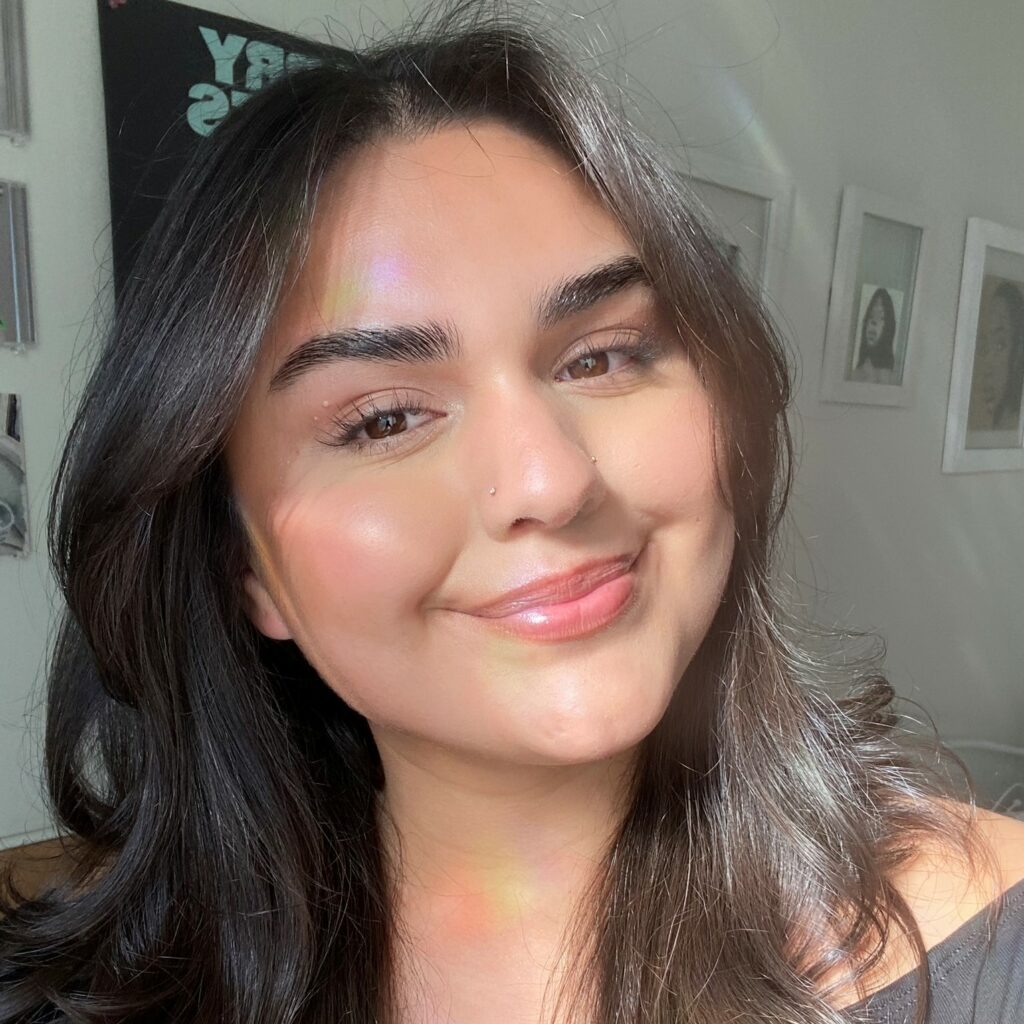 For most of our interns, it is their first time ever working in a professional setting. Communications intern, Diana Sierra, explained how her internship experience has prepared her for a career in the future.
"My internship has prepared me for my career in many ways. I think the most notable way is the amount of confidence that has been instilled in me since joining this team," Diana said. "I came in thinking I didn't know enough and that I wouldn't be able to keep up. Fortunately for me, it wasn't like that. I had skills to offer and ideas that did help our team."
What are your daily responsibilities within your internship?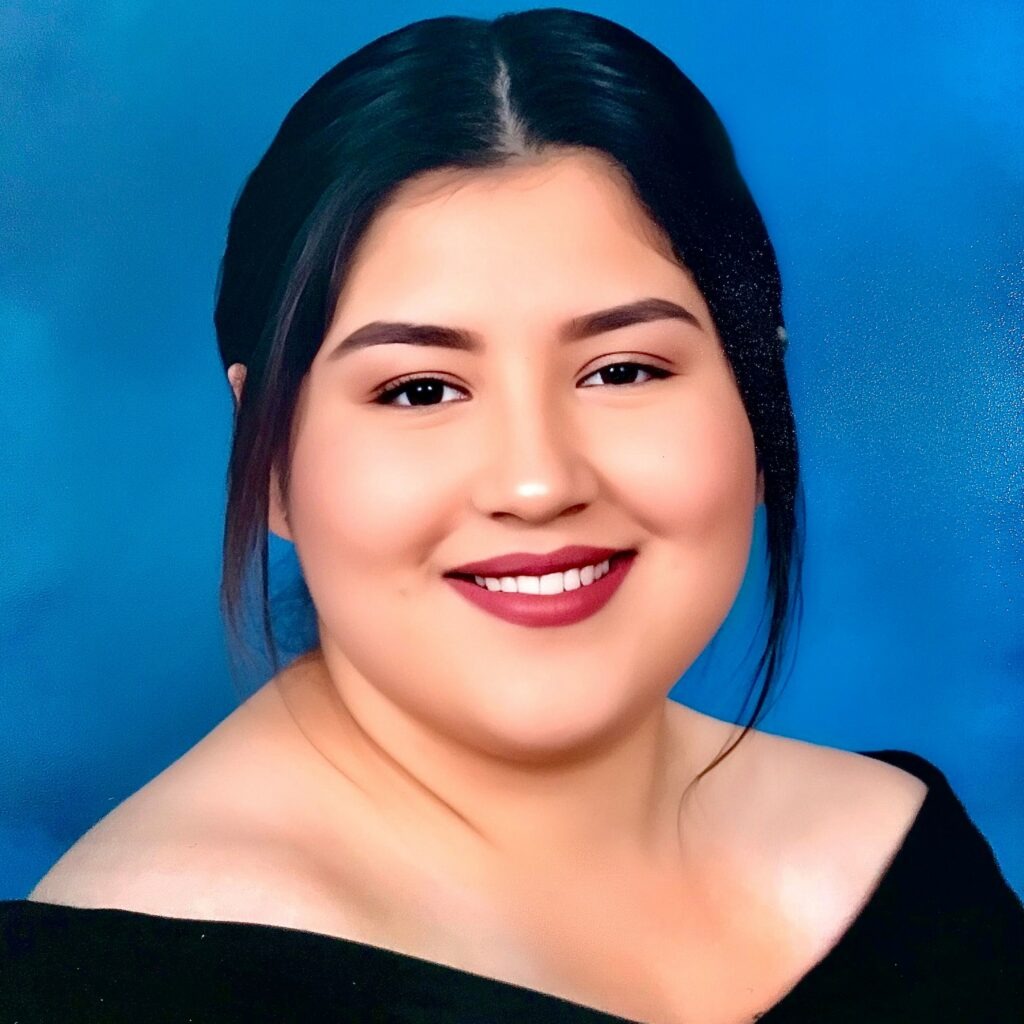 As Think Together grows, so do our department's responsibilities and that is no exception when it comes to our outstanding interns who all have vastly different roles.
Communications intern, now communications associate, Rose Mendez, outlined what a typical day can look like when helping run Think Together's social media and blogs.
"My daily responsibilities are to create content for our social channels, write blogs that update our readers on what our students and staff are up to, and create content that brings awareness to grants we have received," Rose shared. "For example, this summer our team went out on field trips and school sites to gather content of the kids and staff having fun while learning. I also work collaboratively on various projects and make sure Think Together's most public portfolio is looking sharp."
For Kayla, her day is a bit different compared to Rose. She works collaboratively with the program design team to create lesson plans for students, create content, and assist her team as needed to keep our students proactively learning. To prepare for fall, she and her team designed more than 1,000 lesson plans for our program field staff to use to guide students on their educational journey in the hours after school.
Do you have prior experience with the Think Together Program?
Think Together has impacted the lives of many children over the years, even some of our interns!
Rose told us her story about how she used to be a Think Together kid herself and even remembers a field trip to Boomers. Now Rose is back as a Think Together employee, where she can lend a hand in changing the odds for kids.
Diana's introduction to Think Together involved becoming a volunteer for the program. As a volunteer, Diana fell in love with interacting with the kids, and getting the chance to entertain them through literature.
"My favorite thing to do was being able to read stories to the kids and watch their faces light up. It was a great time," she said.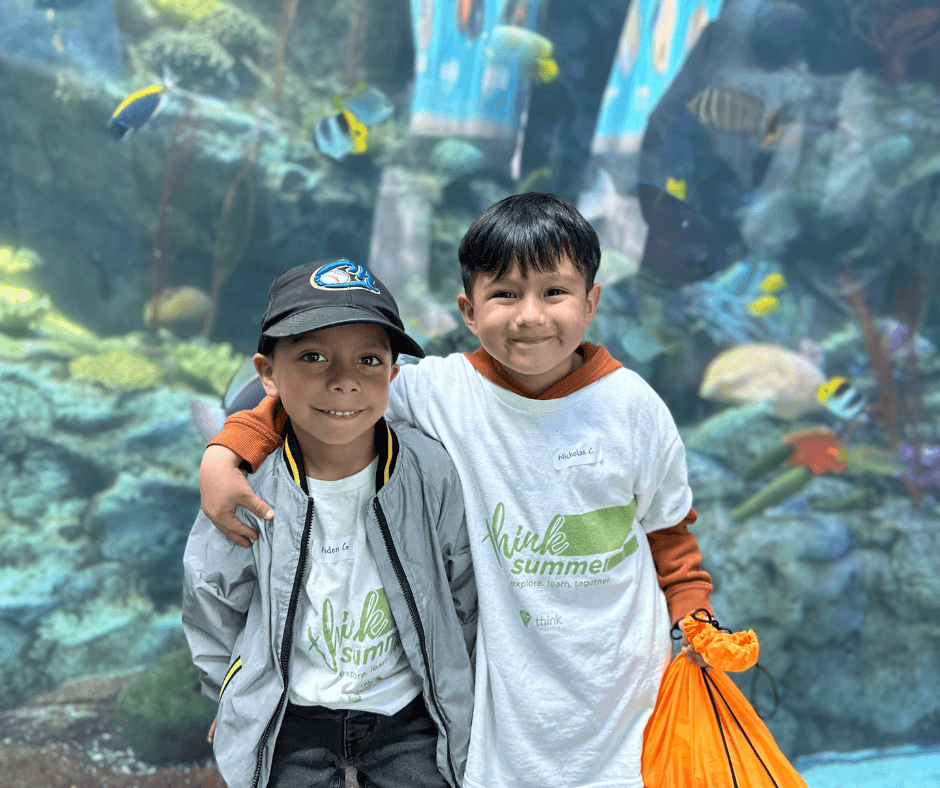 What was the most challenging moment during your internship experience and how did you overcome it?
New experiences come with new challenges. Think Together is not afraid of challenging their interns with new work experiences to help them grow and learn.
For Kayla, she struggled with learning how to use Think Together's software.
"The most challenging moment at Think Together was in the beginning where I was learning to navigate the various software and company-specific resources," Kayla said. "What helped was asking my team questions and having them show me how to utilize the application I was unfamiliar with."
With Alexis, it was about learning how to effectively communicate and be flexible when it came to interviewing students and working with her team.
"I had to collaborate with the other intern Rose to make sure we kept our days, interviews, and students organized. We had to coordinate with students' schedules and our work obligations to get their testimonies," Alexis said.
What advice would you give to those looking for an internship and wanting to jumpstart their career?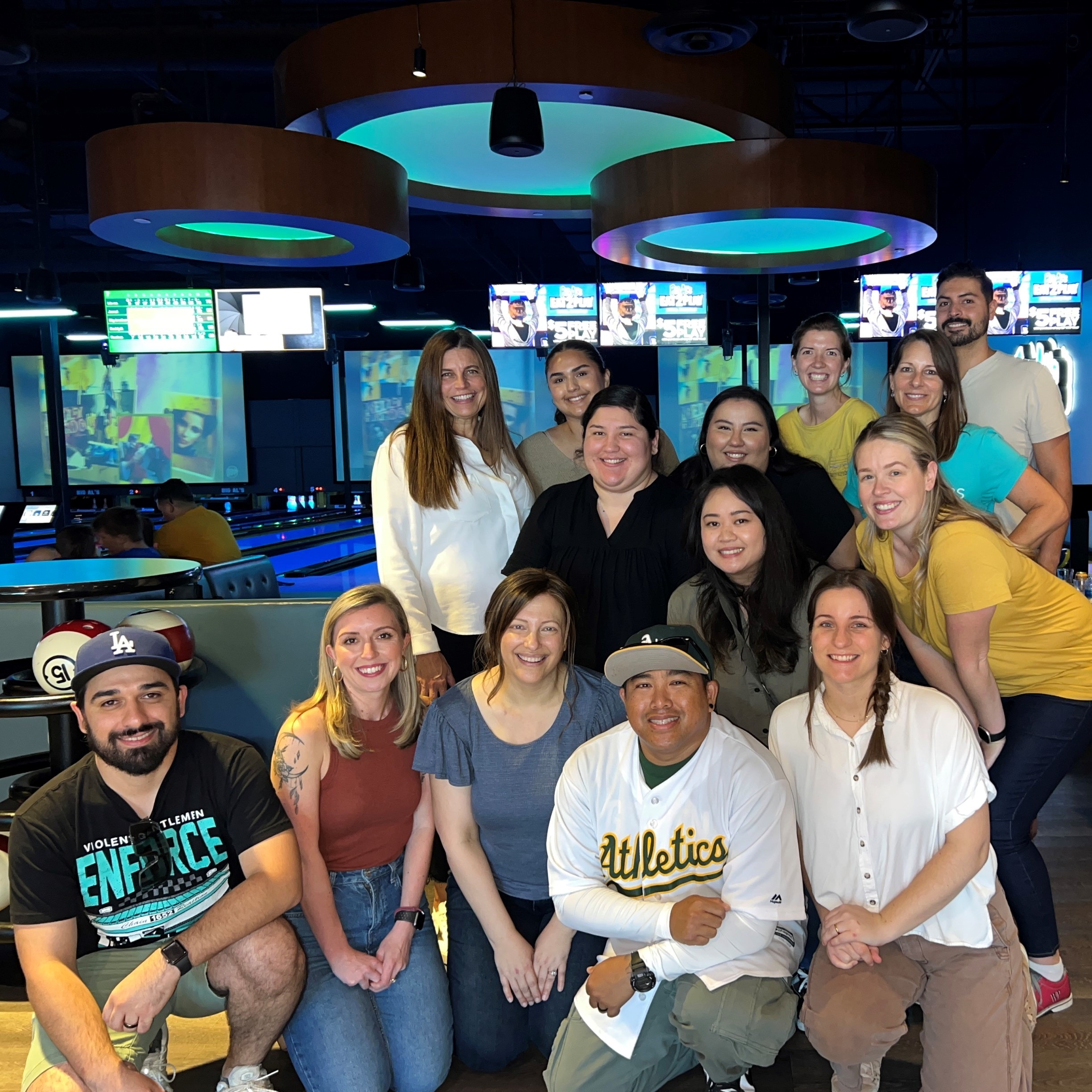 Getting an internship can be intimidating for some, so here is a list of tips our interns shared with us:
Ask questions.
Be prepared.
Never stop trying.
Do your research.
Don't doubt your skill.
The internship experience is more than a temporary role. It's a transformative journey that will equip young professionals with skills, friends and experiences that will stay with them throughout their career. Much like our mission to change the odds for kids, Think Together also wants to change the odds for young adults.
Interested in learning more about our internship program? Check out Think Together's careers page to learn more about internship and job opportunities.