Think Together Students Just Wanna Have Sun!
As the sun starts to set on summer, let's have a look back at all the fun and exciting things our students did during Think Summer 2023.
It was our biggest summer yet, with over 300 of our sites offering summer programs and support to our Think Together students and parents. This year, students visited a variety of interesting places such as Dodger Stadium, Topgolf, Discovery Cube, Think Together's Think Mart, Knott's Berry Farm and so many more!
There was also a lot of fun learning happening right in the classroom. Student curriculum ranged from building their own toy motorbikes to "traveling" for a day to different countries and learning all about the culture and food.
Catch up with all the activities and trips each of the regions were up to this summer below.
San Bernardino Region
Our Cucamonga and Central Unified School Districts had a summer packed with activities. In the classroom, students cultivated their own butterfly garden, participated in an egg drop challenge and enjoyed cold treats from Kona Ice.
Outside the classroom, students visited both Discovery Cube where they learned about science and Topgolf to learn the basics of golf and aimed for hole-in-ones. Sixth grader Eli shared that at Topgolf he learned how to properly hold a golf club. Other students, like sixth grader Emalia explained how she learned to be genuine and to always keep trying her best.
"You don't need to be embarrassed by the people who are watching you. If you miss or do something wrong, don't worry about it and be yourself," Emalia said.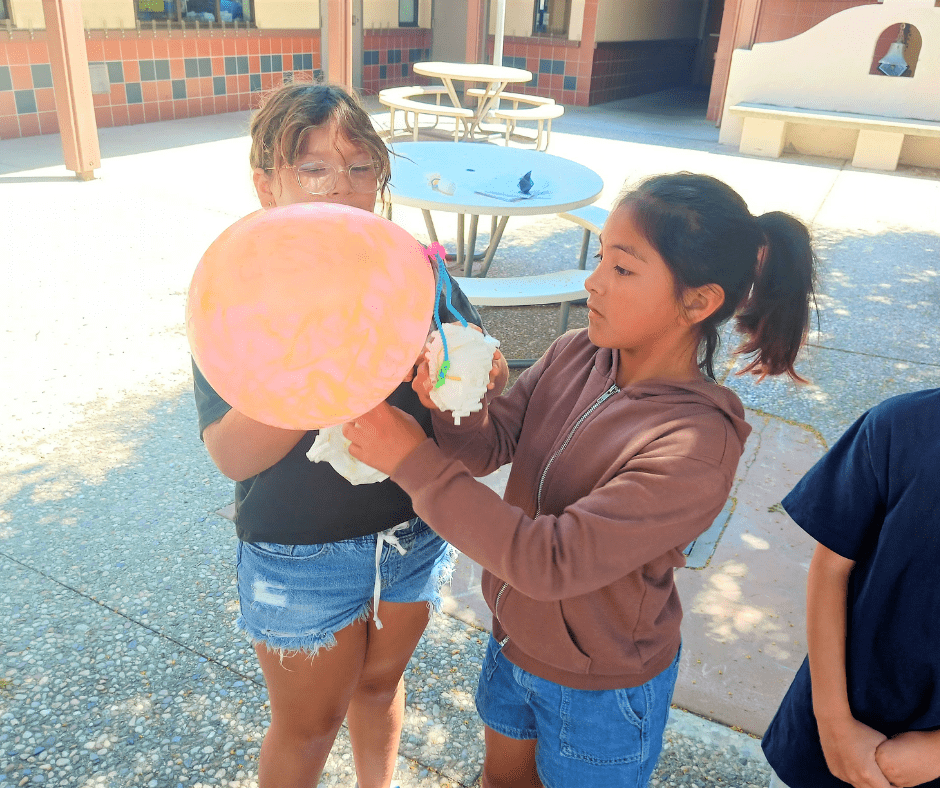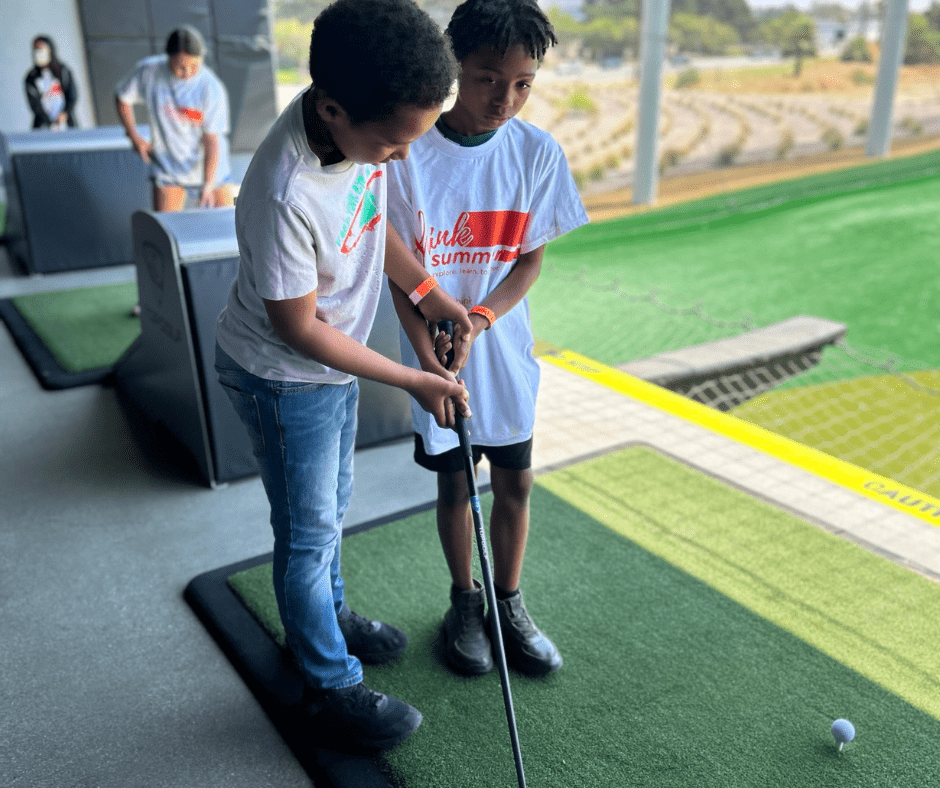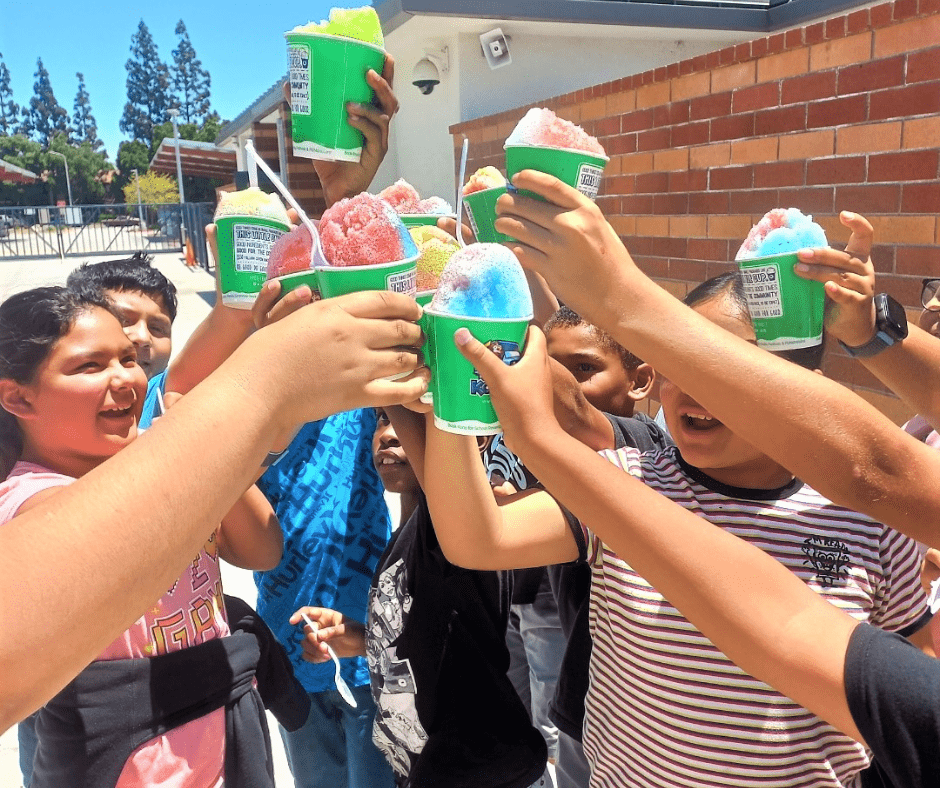 San Gabriel Valley Region
Baldwin Park Unified School District students were busy bees this summer with fieldtrips to places like SoFi Stadium where students got the chance to tour the Los Angeles Rams locker room and play on the field.
They also went under the sea at the Aquarium of the Pacific to learn about sea life and traveled back in time at the Natural History Museum to see dinosaurs! The learning continued inside the classroom for DeAnza Elementary School where they competed in their version of The Amazing Race. They completed various challenges and worked as a team. Fifth grader, Gonzalo couldn't contain his excitement when talking about the activity.
"It's so fun! We go to different continents and countries to play games that represent their culture. Our team is in the lead by a lot!" Gonzalo said.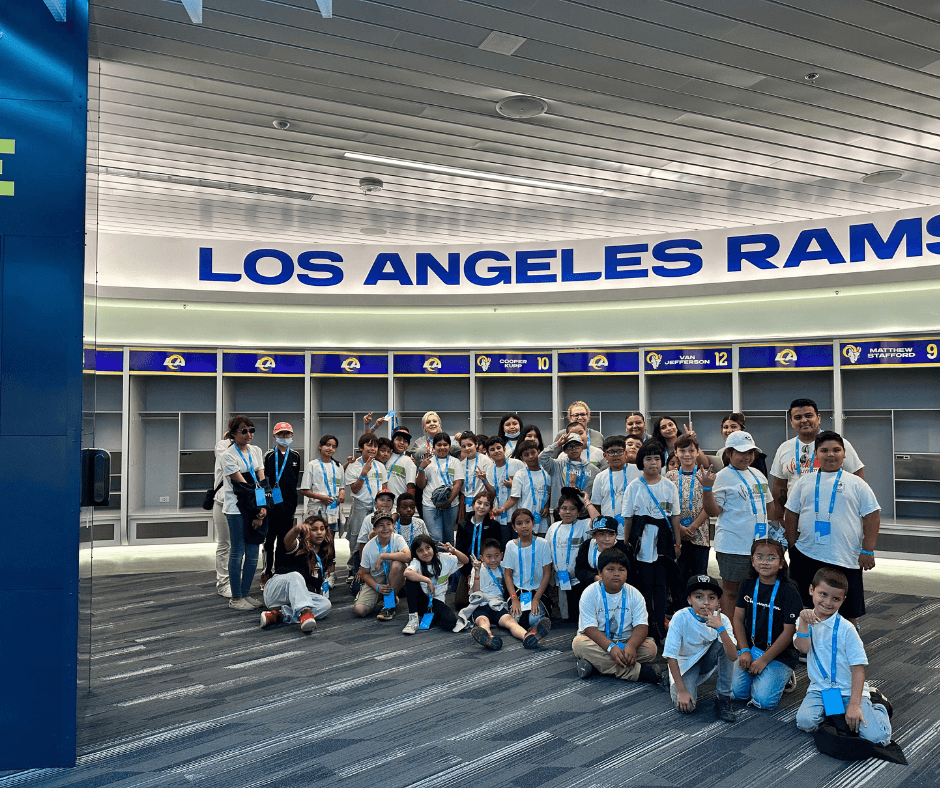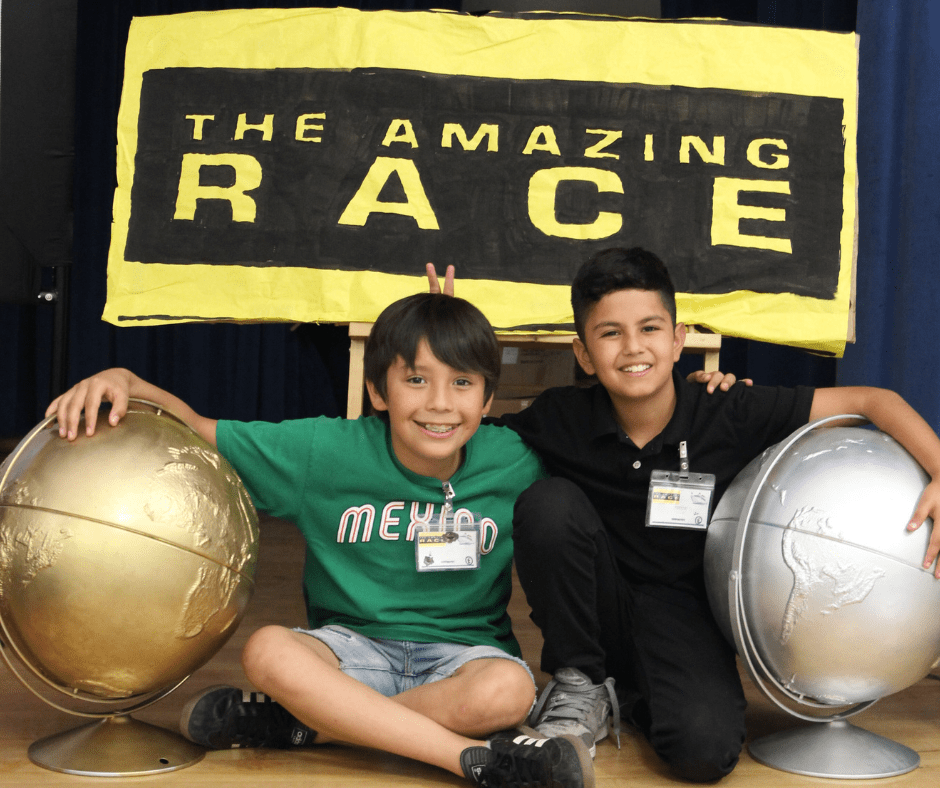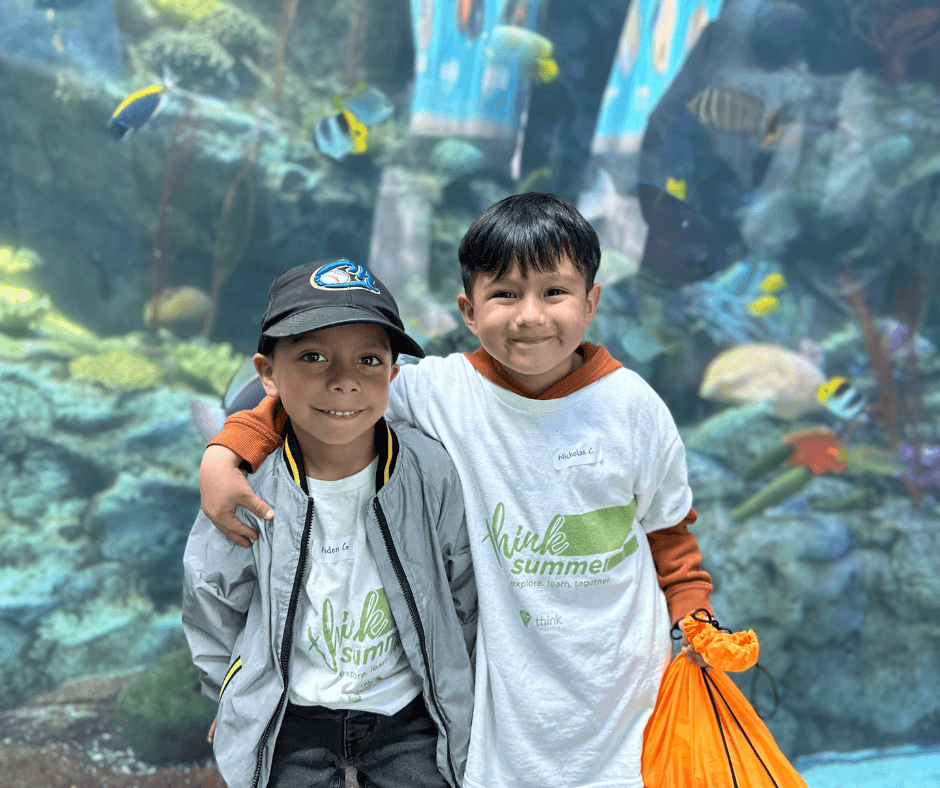 Orange County Region
Vista Heritage Global Academy was panning for nuggets of gold at Knott's Berry Farm this summer. Students traveled back in time and became gold prospectors for a day while learning about the California Gold Rush.
Southeast Los Angeles Region
It was an adventure around the globe in the classroom for Tibby Elementary School in Compton Unified School district. Students created passports and "traveled" to destinations like Hawaii and the continent of Africa. They learned all about the culture through crafts, activities and food.
The excitement didn't stop there! Our sites at Lynwood, Paramount, Compton and Bellflower Unified School District enjoyed the SoCal sunshine at Dodger Stadium. Two Think Together students, Aaliyah and Tyler, had the opportunity to throw and catch the first pitch of the game! Think Together Southeast Los Angeles Region General Manager, Lesley Martin expressed the importance the program is for students over summer.
"The impact is huge. You see it in their smiles and their excitement, it's some of their first time going to a sporting event. Just today seeing our students out in the field throwing the first pitch, probably the highlight of my summer so far," Lesley said.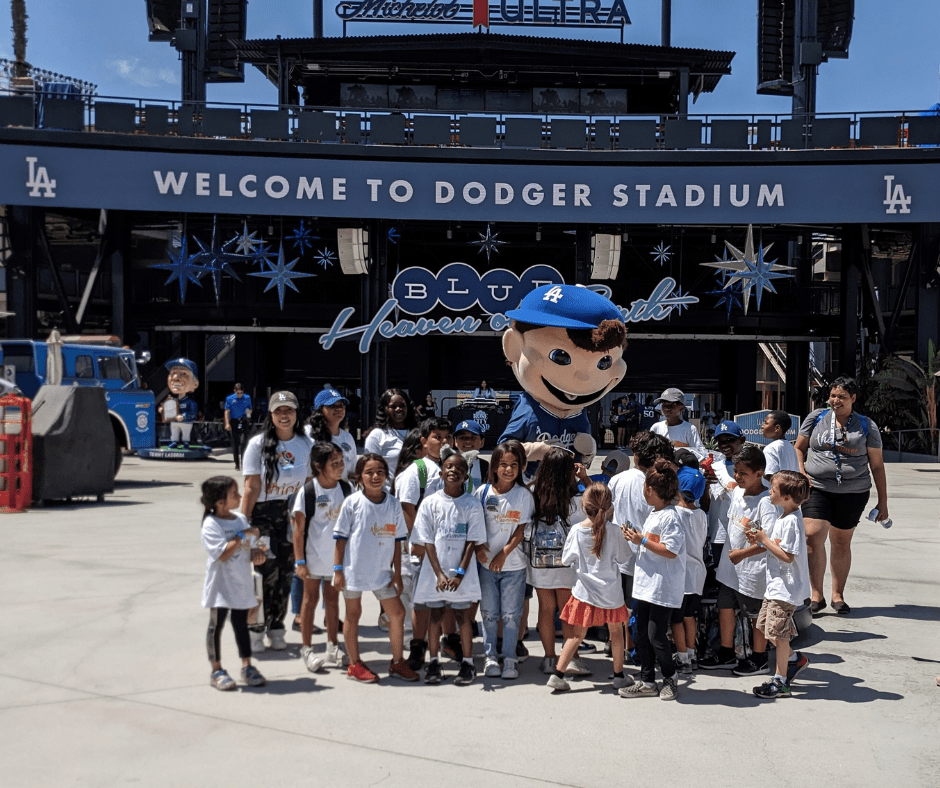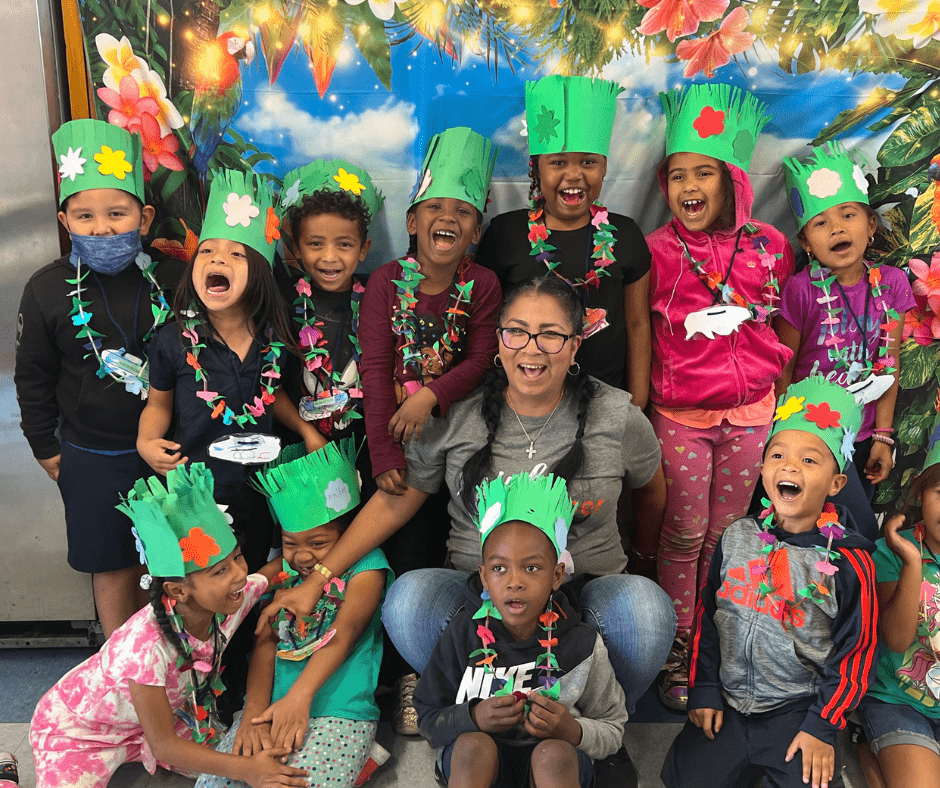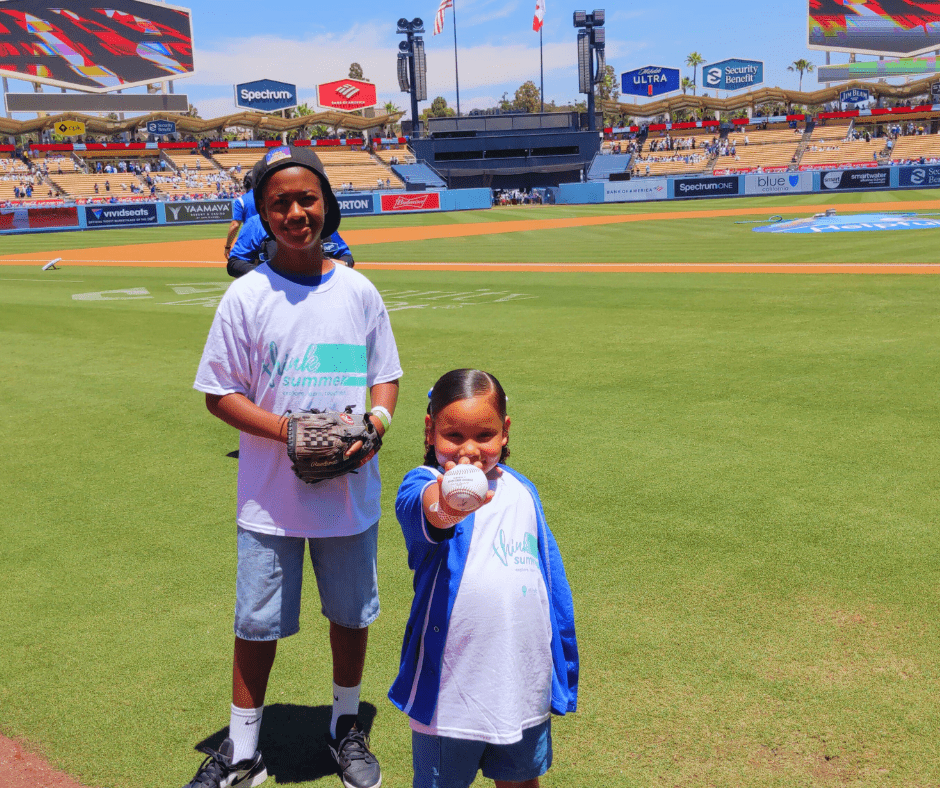 Riverside County Region
Stone Avenue Elementary School from Jurupa Unified School District took a trip to Think Together's Home Office and visited Think Mart where all of Think Together's swag is created. Students got the chance to create their own posters, collect some Think Together goodies and see how the Home Office functions. La Jolla Elementary School from Moreno Valley Unified School District also joined in on the summer excitement and had an inflatable sky dome at their school where they entered the world of space!
Los Angeles Metro Region
LA Metro headed for over sea pirate quests at Pirates Dinner Adventure, dived into the physics of how rollercoasters work at Knott's Berry Farm and saw different animals up close at the OC Zoo! Students also got to work on their team building and collaboration skills in the classroom by working together in the tower challenge. They had to build a tower using only uncooked spaghetti and marshmallows!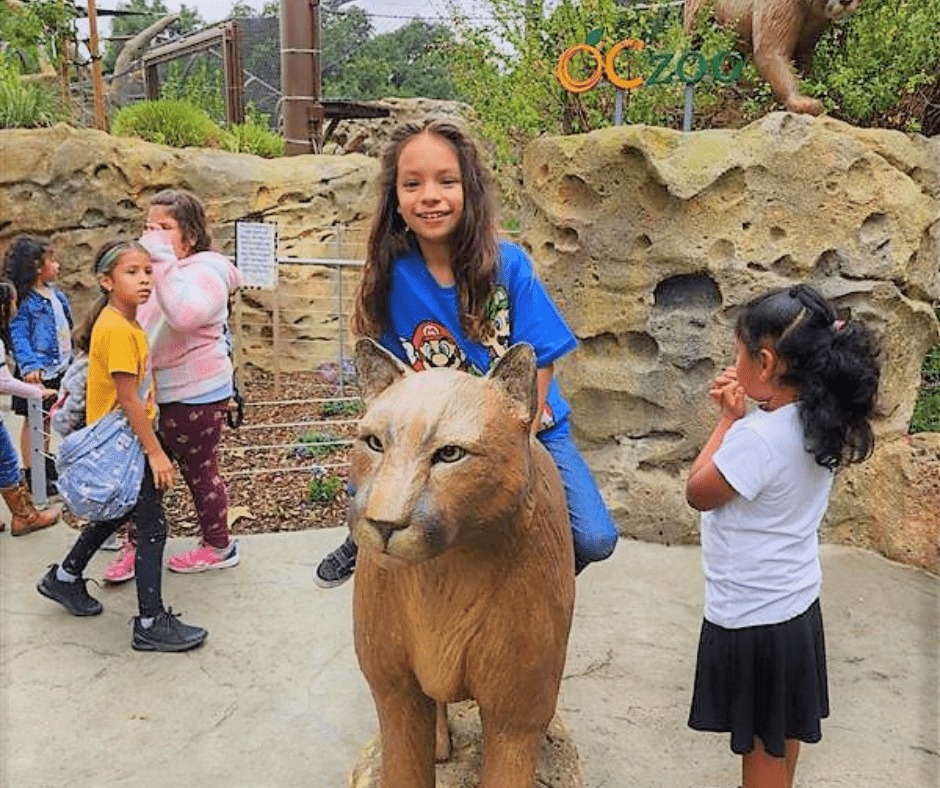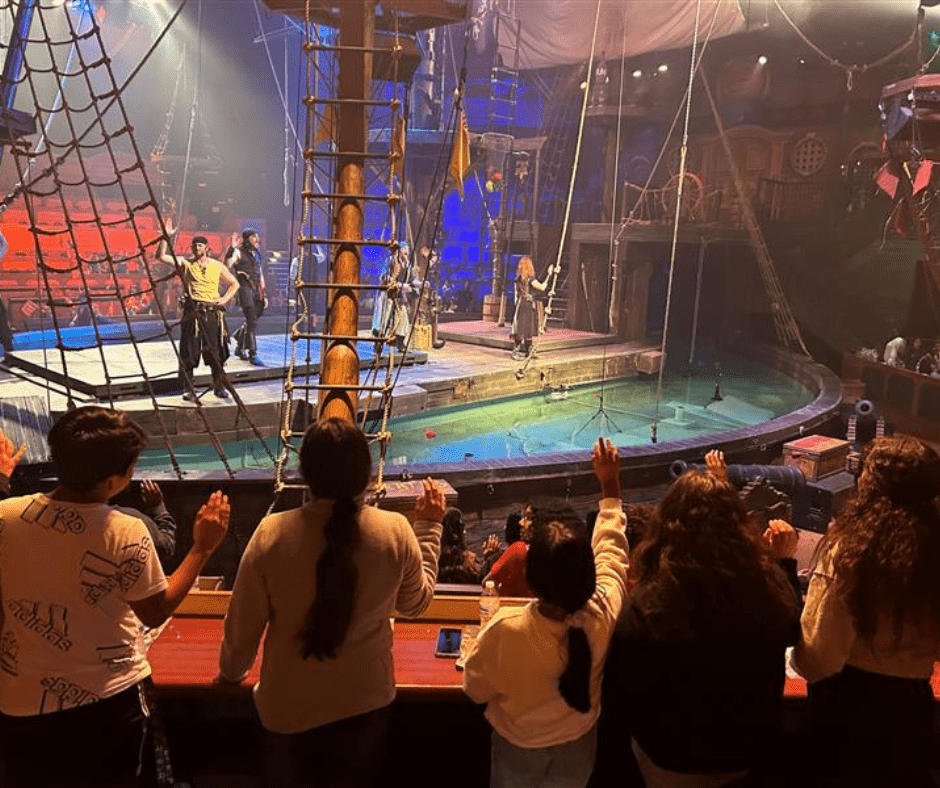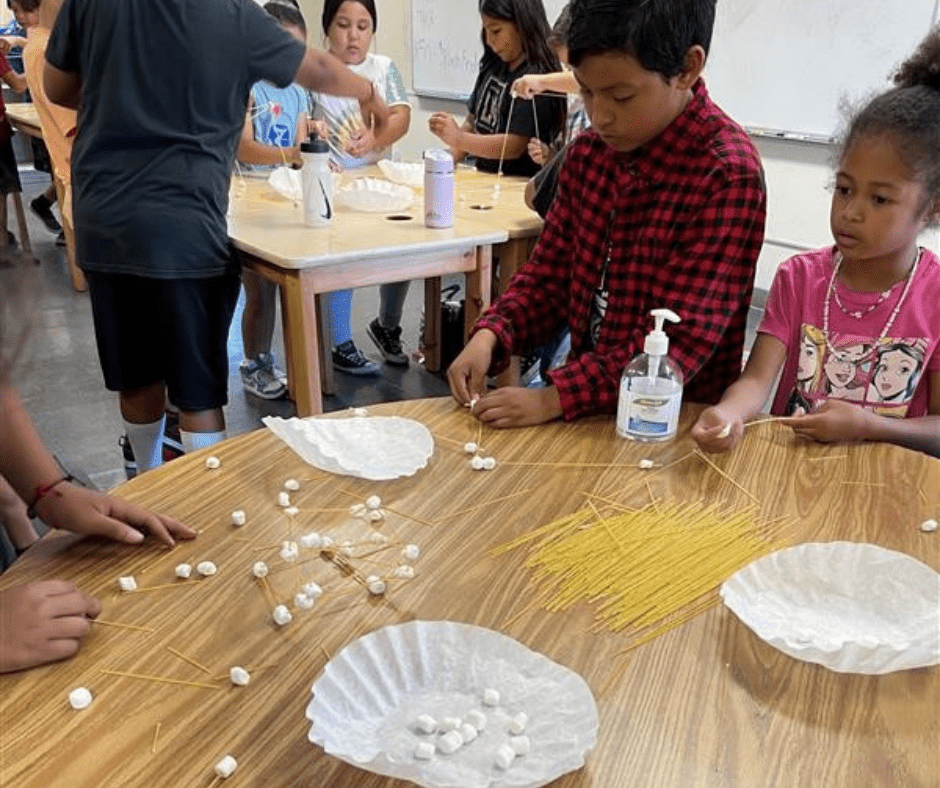 Santa Fe Springs Region
Mountain View School District was having their own fun in the sun with a foam party and icy treats from Happy Ice, right at their schools. Students at Little Lake City School District created catapults from popsicle sticks and had a Magic of Science show where they learned all things science.
Off to the farm Bellflower Unified School District went! Students visited Tanaka Farms for a variety of fun activities. They toured around in a wagon pulled by a tractor, ate some juicy watermelon and got to meet some goats and donkeys. Site Coordinator, Esther Gonzales, explained how important it is to keep student's minds engaged over the summer.
"It's important to just keep them busy. Making sure that they're having fun, not getting into trouble, keeping them safe, and teaching them also to help their brains grow a little more," Esther said.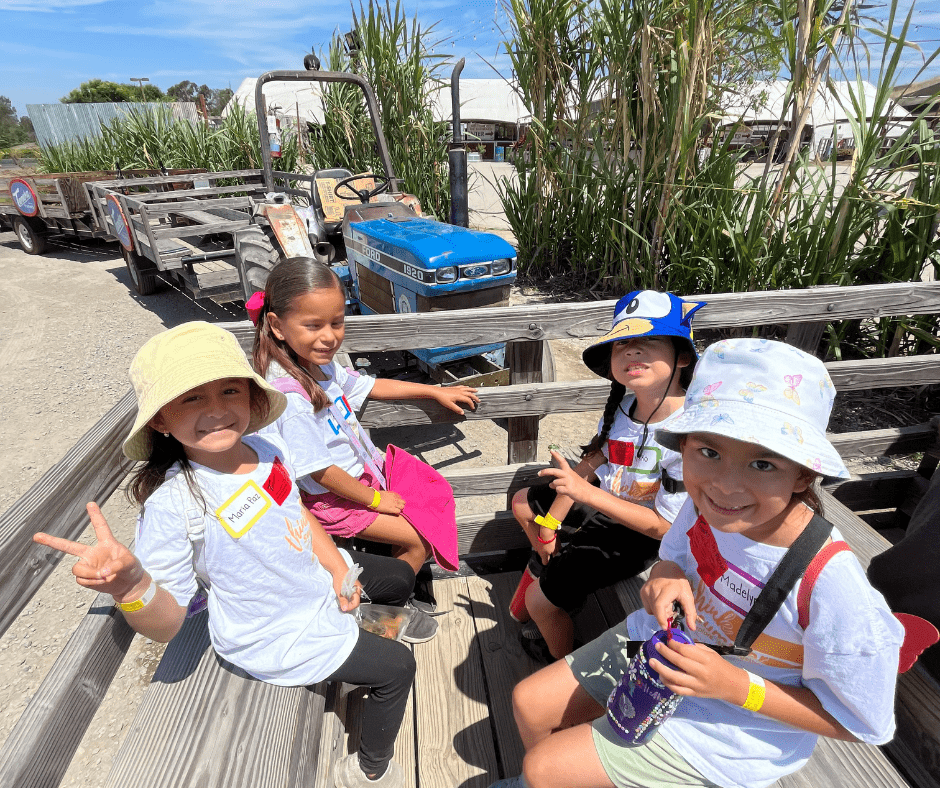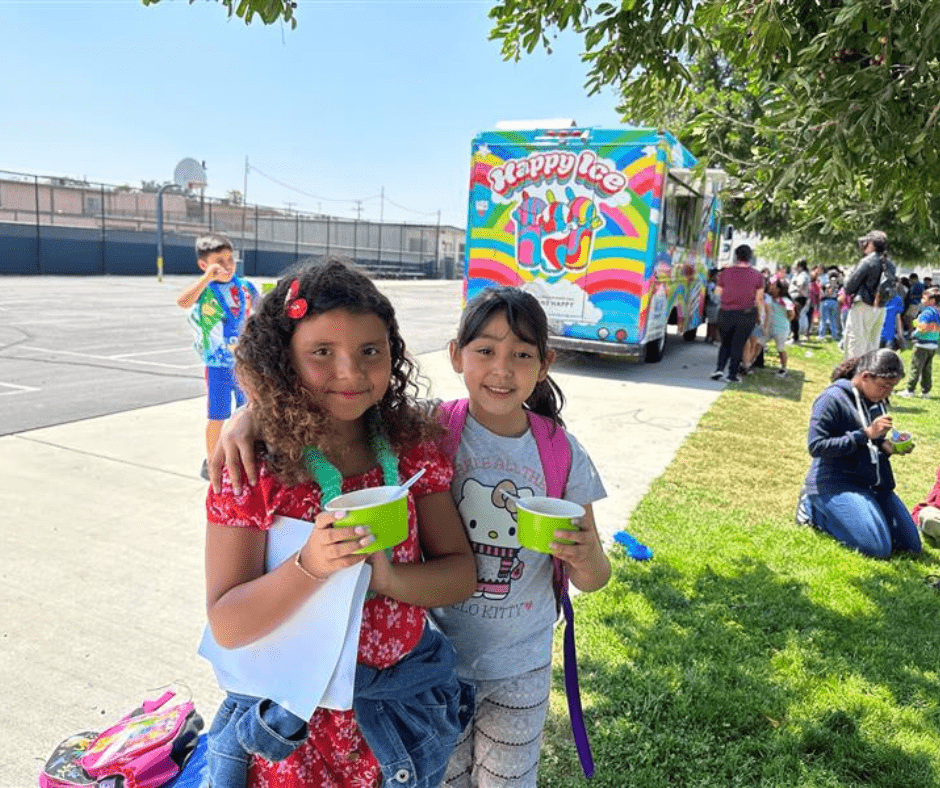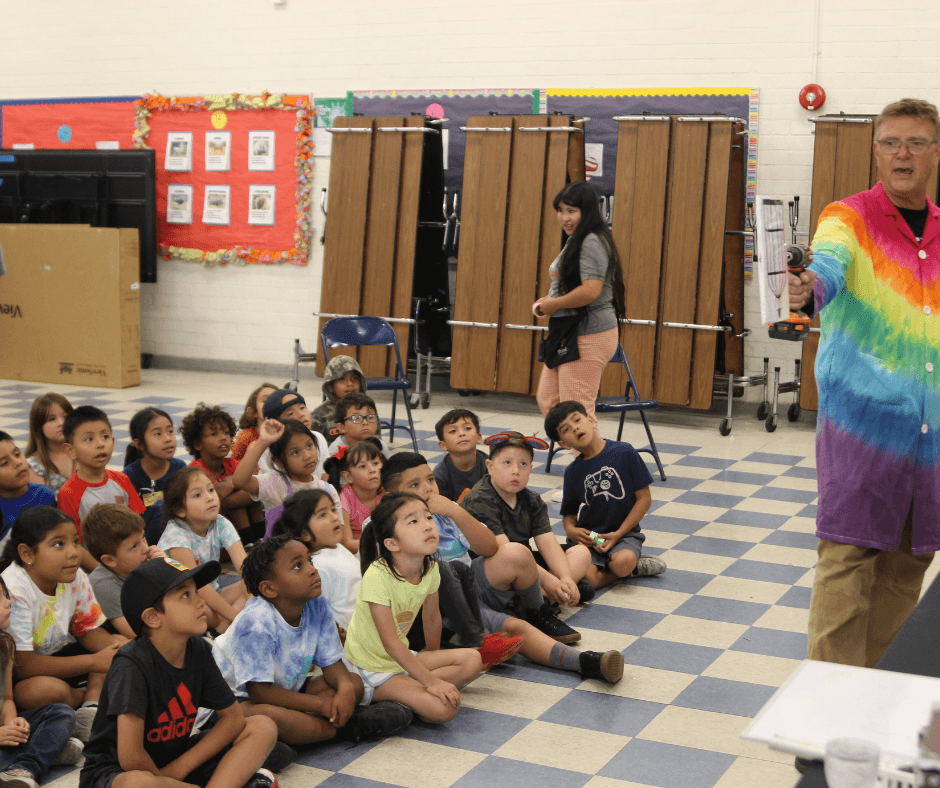 And that is a wrap on summer for Think Together this year! We can't wait to see what next year brings and the adventures our students will go on, either inside or outside the classroom!