Think Together and the Los Angeles Dodgers Foundation Team Up to Support Literacy in LA
September marked the culmination of Think Together's month-long work with the Los Angeles Dodgers Foundation to support LA Reads, their literacy program with engaging and educational resources that make reading fun for everyone.
In partnership with Compton Unified and Lynwood Unified School Districts, nearly 150 second-grade students across four schools participated in readings by Los Angeles Dodgers pitcher Clayton Kershaw, former pitcher Dennis Powell and former outfielder Al Ferrara.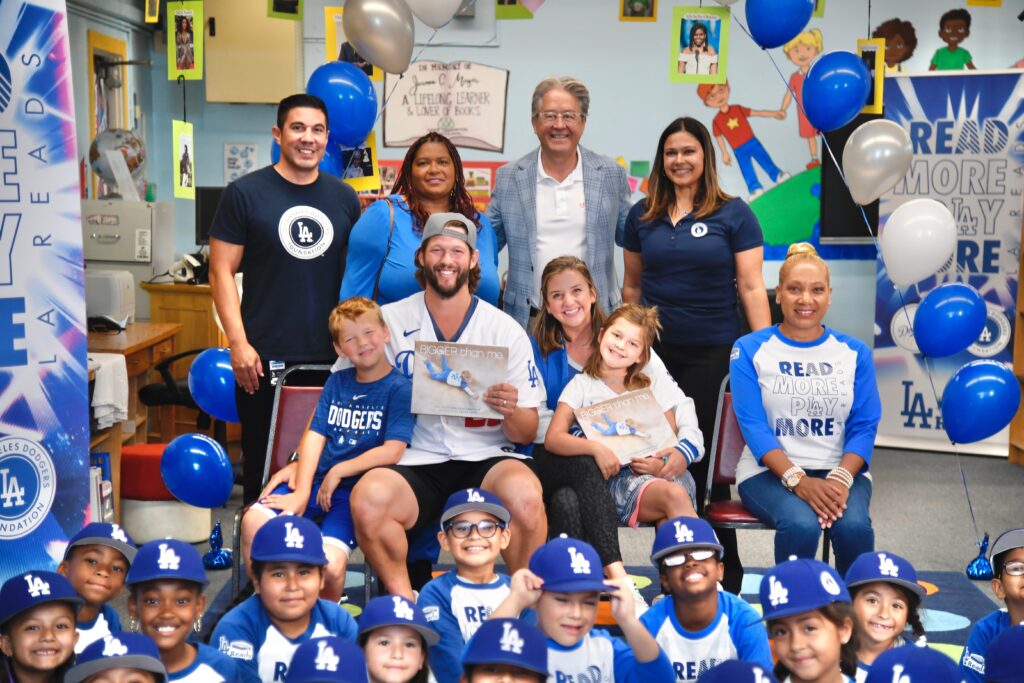 "We're incredibly thankful for our longstanding partnership with the Los Angeles Dodgers Foundation, which continues to provide enriching experiences for our students," shared Randy Barth, founder and CEO of Think Together. "When organizations join forces like this for our youth, it truly underscores the presence of caring individuals in their lives and creates memories that will last a lifetime."
Think Together serves up to 5,500 students in Compton Unified and up to 3,000 students in Lynwood Unified with afterschool and expanded learning programs. These students receive enriched programmatic experiences, in addition to core academic afterschool programing, thanks to partnerships like the one with the Los Angeles Dodgers Foundation.
Think Together and the Los Angeles Dodgers Foundation have partnered since 2015 to provide students with increased access to literacy programs, Coding for All initiatives, college and career readiness and social emotional learning. In 2023, the Los Angeles Dodgers Foundation awarded Think Together a $20,000 grant to create trainings for Think Together's middle school program leaders around social emotional learning and Science, Technology, Engineering and Mathematics (STEM) programs.
"LA Reads is making significant strides in tackling the literacy crisis in Los Angeles, and we are optimistic that through these community events, reading will become more engaging and synonymous with success for underserved youth," said Nichol Whiteman, CEO of the Los Angeles Dodgers Foundation.