Students score new opportunities thanks to LA84
Think Together is excited to share that we have received a $315,000 grant for student sports in 2023 from the LA84 Foundation, a nationally recognized leader of youth sports programs focused on positive youth development.
This grant allows students from under-resourced communities to participate in free competitive team sports from flag football to volleyball, soccer and basketball. Through repeat grants from the LA84 Foundation, Think Together has been able to expand sports program offerings to every one of its middle school programs across Los Angeles, Riverside and San Bernardino counties, giving over 7,000 students at 88 schools the opportunity to engage in sports.
At one school in Think Together's Palm Springs region, eighth grader Alanna has been thriving since participating in sports. We interviewed Alanna on the sidelines of their championship tournament about how this experience has been for her.
Alanna, how long have you been a part of Think Together?
I joined last school year; my grades weren't doing too well. I'm not a homework person, so having the designated time to get my homework done after school meant I could get it done and do the things I wanted to do.
How has Think Together helped you?
Think Together helped me get out of my shell. I joined some clubs and made new friends and discovered new interests like the environment club, art club, student council club and the joining flag football team.
We heard that you are the only girl on your school's team, can you tell us about your experience with flag football?
As a girl, it was a little intimidating to join a flag football team where there is majority of boys on the teams, but I took the chance and I came to practice every day. I was devoted and my coach recognized my hard work and named me captain.
What skills are you going to take with you from your time being captain?
That's a hard question because there are so many skills. But being a team captain has helped me develop leadership skills for sure. I used to be on the quieter side, I didn't like talking to people but joining Think Together and having this experience has helped me put myself out there more and be able to introduce myself.
What are you looking forward to most about high school next year?
I'm looking forward to playing more sports in high school. I want to join the soccer team and wrestling teams and make varsity my freshman year. Go big or go home.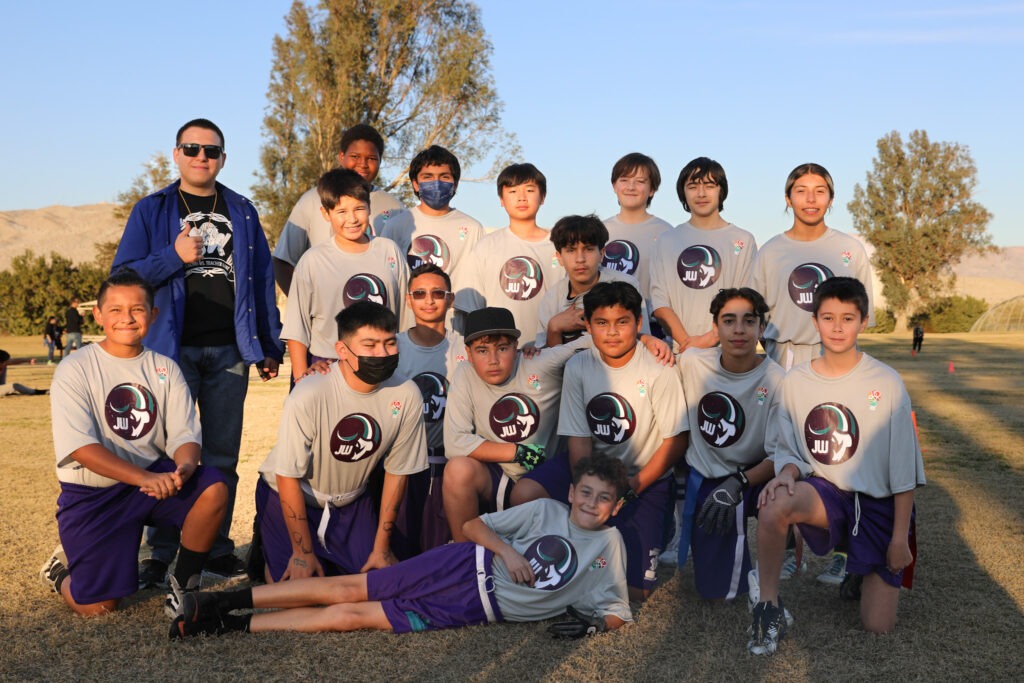 Think Together and the LA84 Foundation have partnered since 2008, and have since served approximately 50,000 students with sports programming, alongside sports and healthy living partners like the LA Dodgers Foundation, US Soccer Foundation and Kaiser Permanente.
We are grateful for their renewed investments in our sports programs and excited to provide more opportunities to help students like Alanna to thrive.