Newsworthy kickoff for Think Together sports programs!
Think Together, California's leading nonprofit provider of afterschool, expanded learning and school improvement programs is the proud recipient of a $317,128 grant from the LA84 Foundation, a nationally recognized leader of youth sport programs focused on positive youth development. This grant will allow more students from under-resourced communities to participate in free team sports opportunities. This news has been covered by Redlands Daily Facts, Riverside County News Source, California News, El Excélsior, and Coachella Valley Independent.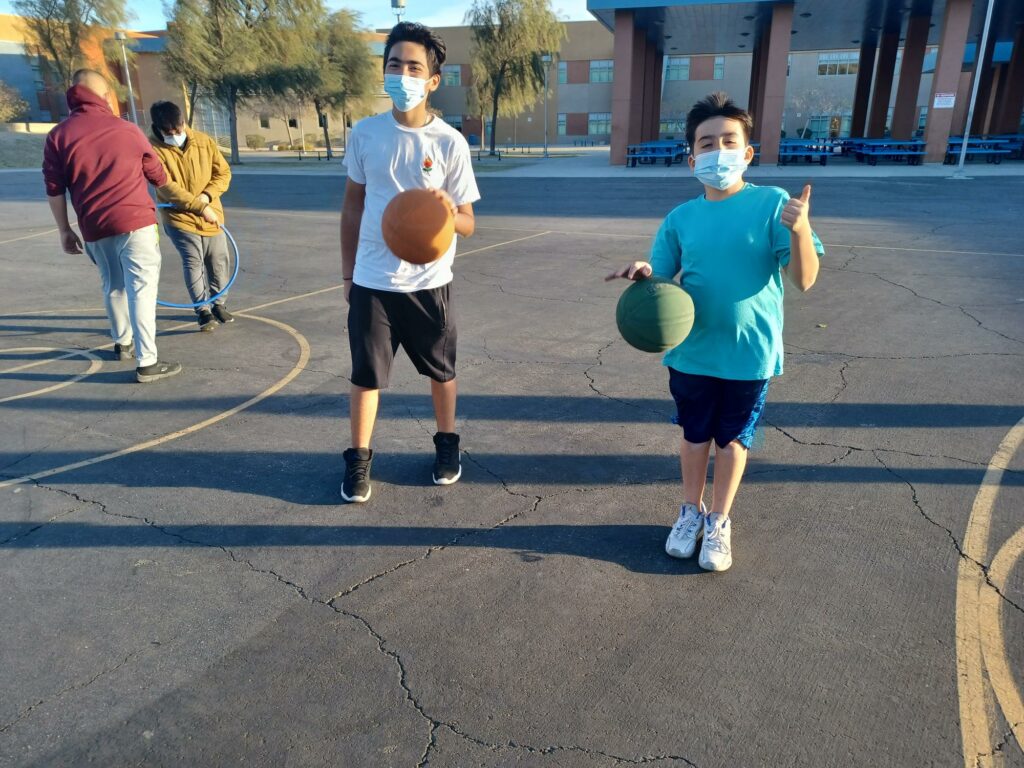 Think Together's funding from the LA84 Foundation previously covered sports for 3,240 students at 81 public schools across Los Angeles, Riverside and San Bernardino counties. This year, the funding is much more extensive, allowing 7,040 students at 88 schools across Los Angeles, Riverside and San Bernardino counties to gain access to sports programs. The expansion includes schools in Think Together's newest region, Palm Springs.
"Think Together and the LA84 Foundation are aligned in wanting to promote equity for kids. For Think Together that's in the classroom, and for the LA84 Foundation it's supporting positive youth development through sport and play," said Randy Barth, founder and CEO of Think Together. "The communities we serve are often under-resourced, and we have seen the value of making sure students are exposed to sports and activity for their physical and mental health."
Depending on state and county health guidelines, Think Together will provide in-person sports programs with three 10-week rotations: basketball program for boys and girls in the winter; boys and girls soccer program in the spring; and flag football and volleyball programs in the fall, each with culminating tournaments.
Sports programming is a crucial element of students' education and will help them develop socio-emotional skills and identity development. In addition to competitive sports, Think Together will provide Skillastics, an evidence-based curriculum, with in-person modules in martial arts, STEM and sports, yoga, mindfulness and more. If needed, Think Together can also provide the Skillastics curriculum in a virtual environment to engage students in physical activity while teaching them sports skills.
Research from the USC Keck School of Medicine found that children were less physically active and much more sedentary in the early phases of the pandemic. Based on the study, the highest risk group includes low-income and minority students. Regular exercise and sports programs help student social and emotional development as they learn to work as a team and practice strategy and collaborative thinking skills. In addition, regular exercise helps students focus better while in the classroom.
In support of Think Together sports programs, US Soccer Foundation, Adidas and New England Revolution Midfielder Sebastian Lletget recently gave Compton students the experience of a lifetime. Lletget kicked activities off with soccer drills, dribbling and passing the ball to students up and down the field. The former LA Galaxy player still calls LA home and felt proud to give back to the students Think Together serves.
"I know how important sports can be for building relationships and having fun. I want to share that with these kids and give them the proper gear to hopefully spark something in them to continue being active," said Lletget. "I'm grateful to have the opportunity to do this and want to give a huge thanks to the team at Adidas and Think Together for bringing it all together. I want these kids to know that with hard work, they can be in my shoes one day or go even further than I have."
Think Together is grateful to have the support of partners to give students access to athletic experiences to stay healthy and keep their minds sharp in the classroom.