Middle School podcasters share their pandemic POV
"When we went home last year, I knew we weren't going to be back in 2 weeks."
"I was really upset that we couldn't go back to school."
"Around month seven I was starting to get bored."
The pandemic has been hard for all, but some Think Together students have granted us the unique opportunity to really listen to how the last year has been through their eyes. Six of our students at Portola Middle School have eloquently shared their perspectives in their podcast Take 6.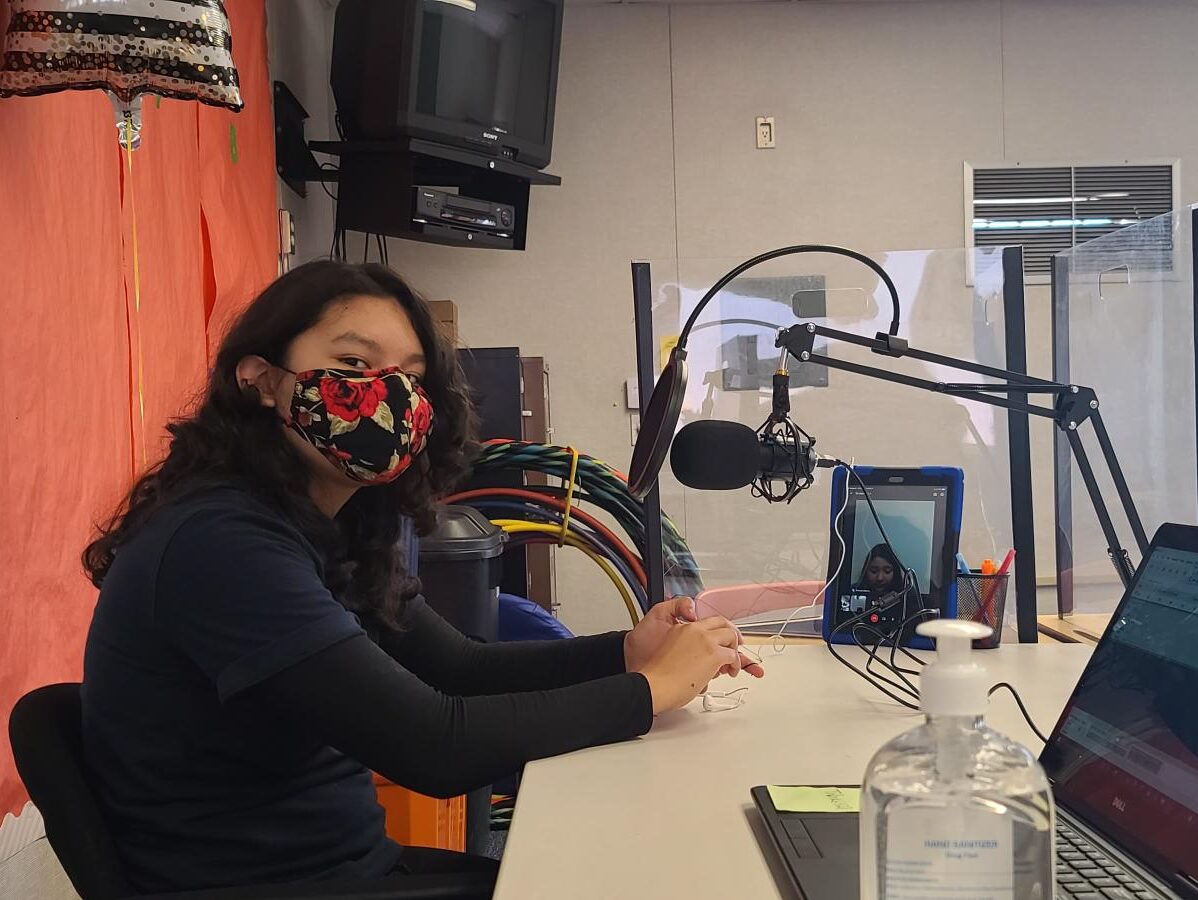 As part of Think Together's expanded learning and enrichment programs, students can participate in clubs in a variety of topics like culinary skills, coding and robotics, art, sports and now podcasting. Each week, our podcasters meet up and go through every aspect of producing a podcast from writing scripts, interviewing guests, sound editing, and practicing those public speaking skills.
But even more importantly, this podcast also allows them to spend time with their friends and work on something together after a long year with little connection. "I wanted to come up with something cool that I could do with my friends," says one of our students.
If there is one thing to know about these students, it's that they are tough and unafraid to get a little vulnerable. The social and emotional learning skills that go into sharing thoughts and emotions on a podcast are key skills our students will carry with them the rest of their lives.
In their first episode, "The Quarantine Life" our students have a roundtable discussion about how the pandemic has had an impact on them in the last year. While there are some annoyances, they also talk about the good things. "I've gotten the time to spend time and learn more about my family," says another.
While distance learning and staying home was nice at first, as the months went on, our students started missing school just as much as we missed supporting them in-person. Orange Unified School District has been in person since Fall 2020, following a hybrid learning model with some days on campus and other days doing distance learning.
Our podcasters interviewed their school counselor to get his perspective on how the pandemic has shifted everyone's lives, especially at school. "Our job has gotten a lot harder; we're trying to help as many students as possible who are struggling with their classes … and a lot more kids are struggling," he says.
Nationwide, students are struggling to keep up with classes, meet requirements and grade-level expectations. With attendance rates at an all-time low, partnerships like Think Together and Orange Unified School District work closely together to get students back on track and learning.
Our podcasters are coming out with a new episode every two weeks on Spotify, with their most recent episode last week about their own experiences being bullied and the advice they have for anyone else experiencing bullying.
We hope that you'll tune in and take a listen to Take 6 and join us in being their biggest fans.