Meet Yaretzi, Future Odds Changer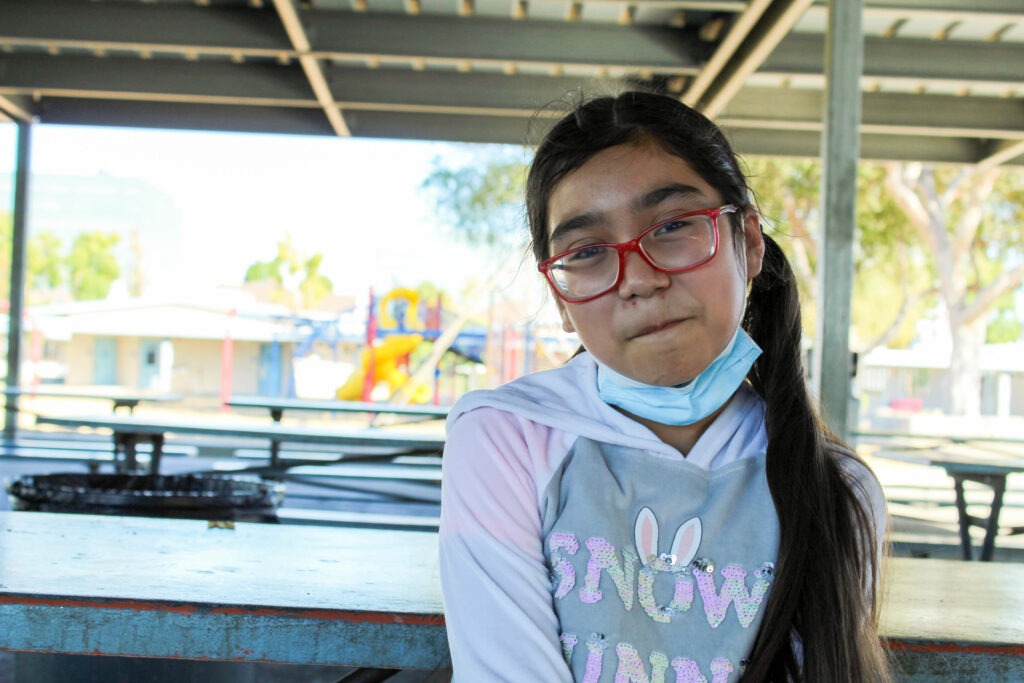 When students show an interest in going above and beyond, Think Together Site Coordinators often encourage students to become student leaders and help support their classmates.
Yaretzi is one of those student leaders. She's a fifth grader and has been in Think Together's program for three years.
"One of my favorite things to do in the program is helping out," she says. "I always like to ask if I can help monitor or help the younger students with assignments."
When Yaretzi grows up, she wants to turn her service-oriented heart towards helping others.
"What I want to be when I grow up, I want to make a special place for people in need. If they need help with something, if they have issues, I want to be there to help."
Until then, Yaretzi is enjoying her time being a kid and being a part of Think Together.
"My favorite part about Think Together is being able to hang out with my friends. I'm an only child so I like to be around other kids," she says.
Last year, she found school a lot more difficult and missed seeing her friends in the program. When Orange Unified School District came back in person, she said it didn't feel the same interacting with friends while socially distanced.
This year she said feels a lot more normal. She's been enjoying hanging out with old friends and making new ones. Her days have been packed with additional academic lessons, enrichment, physical activity, homework support, and having fun. "Think Together is way more fun in person than online!"
One of Think Together's primary focuses has been on academic recovery and social-emotional learning. We don't know how dramatic the academic impact of the pandemic will be, but students like Yaretzi are getting back on track thanks to support from Think Together.