Meet Think Together's 2022 Champion of Change
Think Together honored the City of Moreno Valley and the Moreno Valley Unified School District with our annual Champion of Change award for their extraordinary efforts in changing the odds for kids.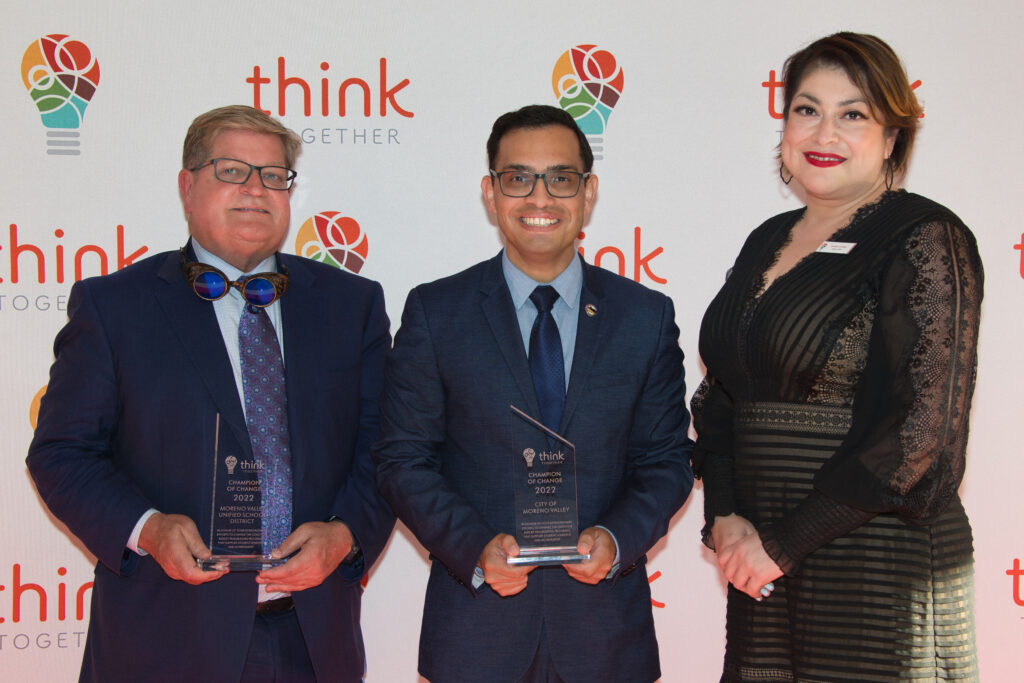 The award is part of Think Together's Raise A Hand 2022 event, where Think Together launched its celebration of 25 years of impacting students through partnerships like the one with Moreno Valley.
Since partnering with the City of Moreno Valley and the Moreno Valley Unified Schools District, Think Together has served thousands of students with academic enrichment, physical activity, and social-emotional learning.
Ten years ago, the City of Moreno Valley came to Think Together to be the city's expanded learning provider serving students enrolled in the two school districts: Moreno Valley Unified School District and Val Verde Unified School District.
The unique partnership would allow the City of Moreno Valley to be the recipient of the After School Education and Safety (ASES) grant awarded by the California Department of Education and augment the grant funds to ensure every student within its borders had access to expanded learning programs.
"When we began our work together more than ten years ago, I knew as an educator this partnership had real potential to make a difference in the lives of students," said Dr. Yxstian Gutierrez, Mayor of Moreno Valley. "There's no greater investment than the one you can make in the future of our students and this one has been no exception. It is an invaluable asset for our community."
Over the last decade, this unique partnership has grown in both size and scope, altering the trajectory of thousands of students' lives and trailblazing new programs that support student learning. In the 2021-2022 school year alone, this has equated to an estimated 6,000 students and has evolved to serve youth and their families with expanded learning programs, helping to provide a safe place for kids to be during typical working hours for caregivers.
Moreno Valley Unified knew students fell behind academically, socially, and emotionally over the course of the pandemic. When the state announced it would be making additional investments into expanded learning, the district was one of the first Think Together partners to tap into Expanded Learning Opportunities Program (ELO-P) funds to offer full-day summer, winter, and spring break programs.
"Think Together is so impressed with the leadership and collaboration the City of Moreno Valley and Moreno Valley Unified foster to serve students in their community," said Think Together Founder and CEO Randy Barth. "When new investment opportunities or program innovations become available, they're the first to lead the way, trailblazing new programs that support student learning and inspiring others to do the same."
This spring break was a massive success, with students having a space to have fun with their friends and enjoy enrichment lessons to keep the learning going.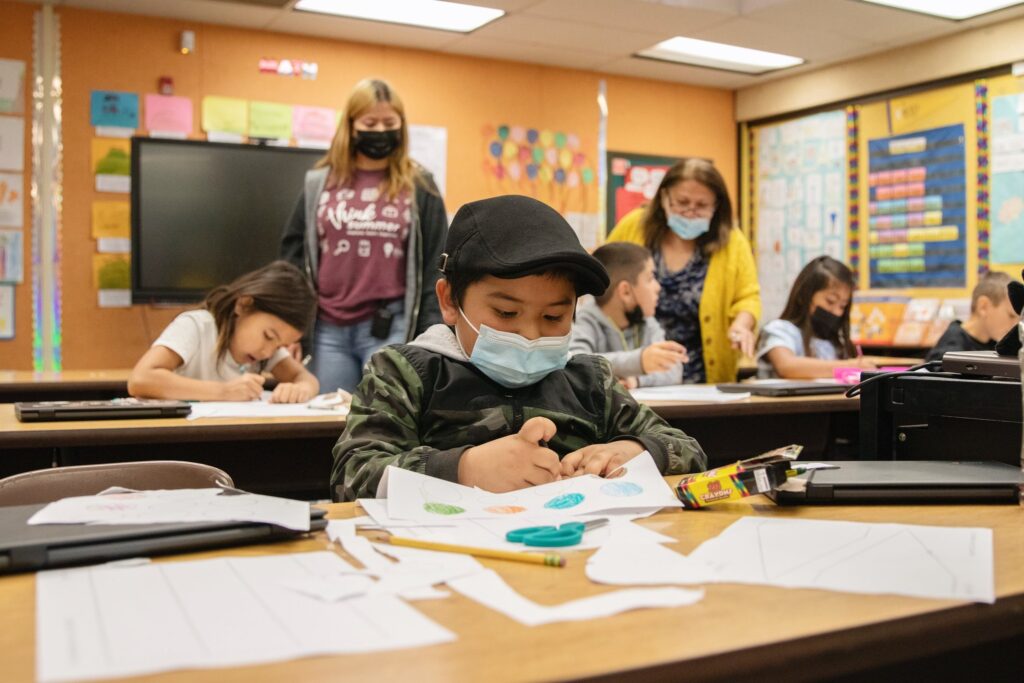 ---
Thank you to the City of Moreno Valley and the Moreno Valley Unified School District for your exemplary work in expanded learning and educational equity.
---