Meet our Faces of the Future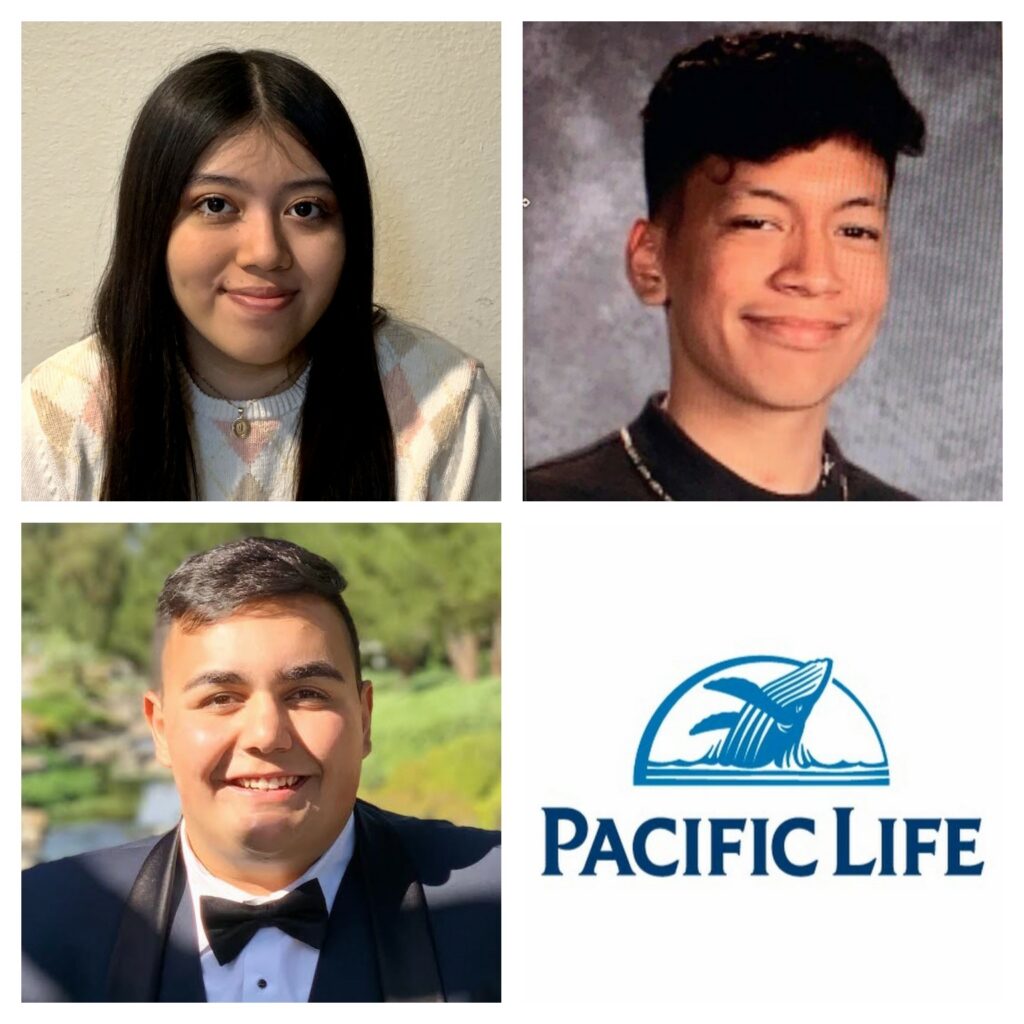 "The future is always beginning now." -Mark Strand
The future is in good hands! We love to celebrate the academic achievements of all of our Think Together graduates, but each year we have the tough decision of whom will receive our Faces of the Future award.
We spoke with three of our Faces of the Future honorees, Jacobo, Habib, and Maria, to hear a little bit more about their experiences in Think Together and what's next.
Throughout the pandemic, Think Together needed to pivot to meet the needs of our students and school partners. This year especially, we strove to create opportunities for students to connect, learn and lead in ways that they will feel confident and prepared for college and career.
"Think Together has been able to support me every time I join a session. Although it's on Zoom, I'm able to have human contact and get a sense of normalcy by talking to peers and staff. My motivation did go up and thanks to the support from staff, I was able to pass all my classes," says Maria.
This school year has been challenging for all, but we have seen that instead of discouragement, these students are motivated to bring about the change they want to see in the world.
"I am motivated to keep working and finding the next obstacle there is for me to tackle. I have worked hard to ensure I find success, and I know that once this is all over and life is back to normal, the world will make more advancements in all aspects than at any other time in history. I am eternally grateful for all who were part of my journey up to this point and hope to make everyone who believed in me proud by always maintaining a positive mindset and persisting through adversity to pursue my dreams," says Habib.
While we are thrilled to see what is next for Jacobo, Habib and Maria, we are also going to miss them being part of our high school programs. Their leadership and participation in various clubs, tutoring opportunities, and more are part of what makes our programs as successful as they are.
"I love Think Together because it does not feel forced or like school, it feels like a friendship that allows me to be myself and have fun while keeping the professionalism in an educational environment," Jacobo says. "I know I will continue to reach out while in college because they have helped me so much and they have made it known that they will forever be there for me when I need them."
Our Faces of the Future recipients have their goals set high and will attend Vanguard University, Oxford College of Emory University and UC San Diego with majors in Criminology, Biomedical Engineering and Political Science.
Faces of the Future award recipients each received a $2,000 scholarship and a new laptop for college. With this extra boost, our students are excited to begin this next chapter in their lives.
We want to thank Pacific Life for sponsoring this year's Faces of the Future award at our Raise a Hand 2021 virtual event and for helping us celebrate these amazing students.
As graduation season comes to a close, we want you to join us in celebrating all our graduates on our social media!