Kicking into the new school year in style
Thanks to DICK's Sporting Goods and the U.S. Soccer Foundation, Think Together students were decked out in brand new soccer cleats.
DICK'S donated 15,000 adidas soccer cleats in both children and adult sizes so students could get their game faces on for our incredibly fun Soccer for Success program we provide in partnership with the U.S. Soccer Foundation. 
Santa Fe Springs Quality Assurance Coach Andrew Perez said this about Soccer for Success: "The U.S. Soccer Foundation has brought a positive and energetic atmosphere to Think Summer 2021! Whether a beginner or an expert, students who are participating in the U.S. Soccer Foundation's Soccer for Success program have learned the power of teamwork, leadership, growth and more through lessons and exercises for the sport! The Little Lake team is excited to see our students actively learning, growing, and trying out new adventures this summer."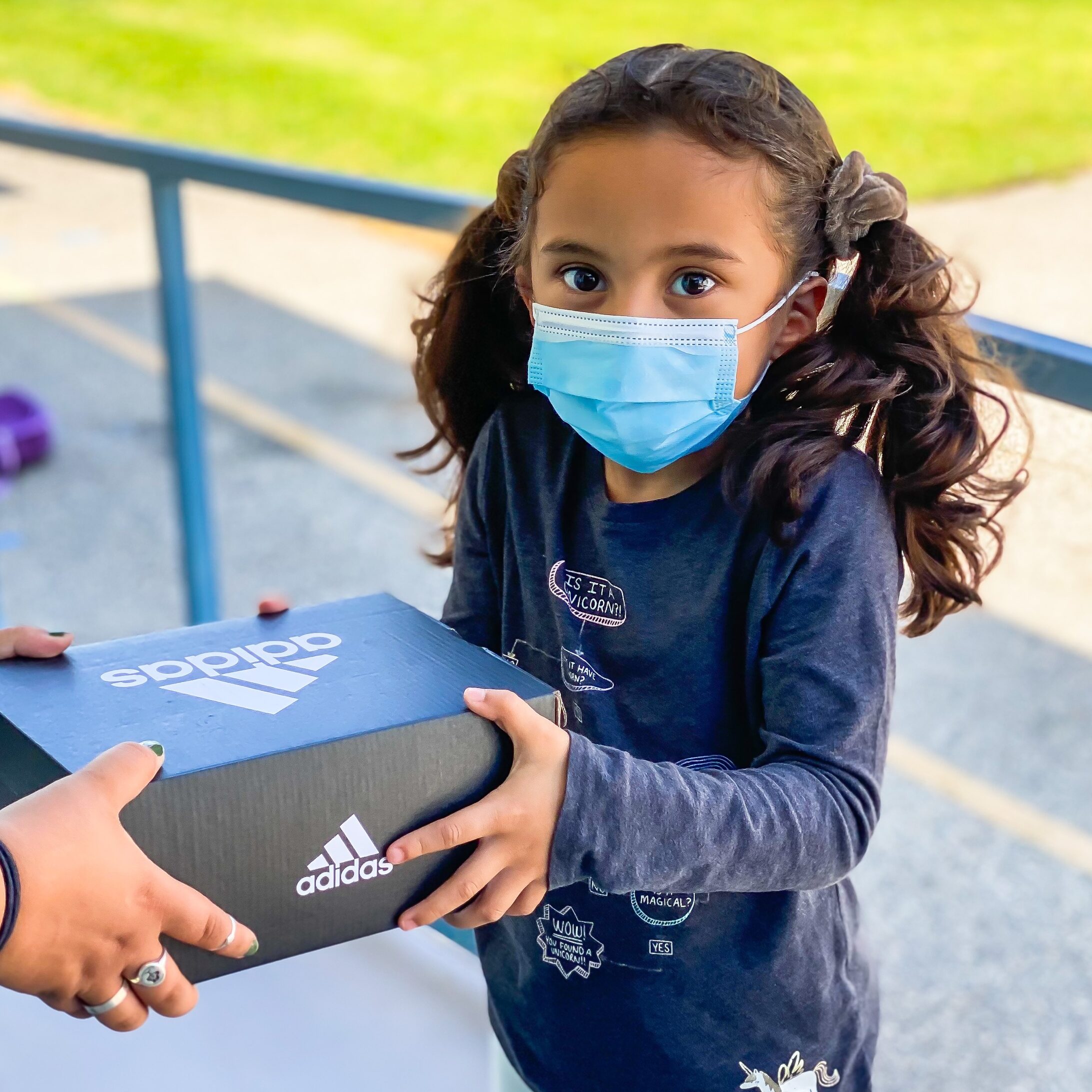 The Soccer for Success curriculum breaks down steps to learn a drill, maneuver the soccer ball, kick the ball and so much more. With COVID restrictions students spent the 2020-21 school year keeping their skills sharp using the U.S. Soccer Foundation's adapted curriculum, which was launched ahead of the fall 2020 season.
This adapted curriculum allowed Soccer for Success program operators across the country to run the program across a variety of settings – from pre-recorded sessions to live virtual sessions to in-person socially-distanced sessions.
Over the summer, with students participating in Think Summer, participants got back in the game (socially distanced) and had fun with their friends in person. Not only has this been a fun activity as students return to campus, but it also has been great to get kids active and healthy with physical exercise.
Think Together looks forward to a healthy year filled with fun for our students thanks to partners like the U.S. Soccer Foundation.