Changing the Odds for Families
Think Together not only helps change the odds for students but also for their families. For Cristian, enrolling her daughter in Think Together provided her with the extra hours she needed to go back to school and finish her manicuring license program. She knew that Think Together would support her daughter's educational needs, so that Cristian could pursue her own goals. Cristian recently completed the 400-hour nail care course at Savvy Beauty Academy and is currently studying to take the California Board of Barbering and Cosmetology license examination before the end of the year.
"I'm looking towards the future for my girls and that's the reason I'm thankful for the afterschool program because I'm actually able to do it. Before Think Together, I didn't have the time to go back to school, so it helps me a lot that she's [Mayra] in the afterschool program."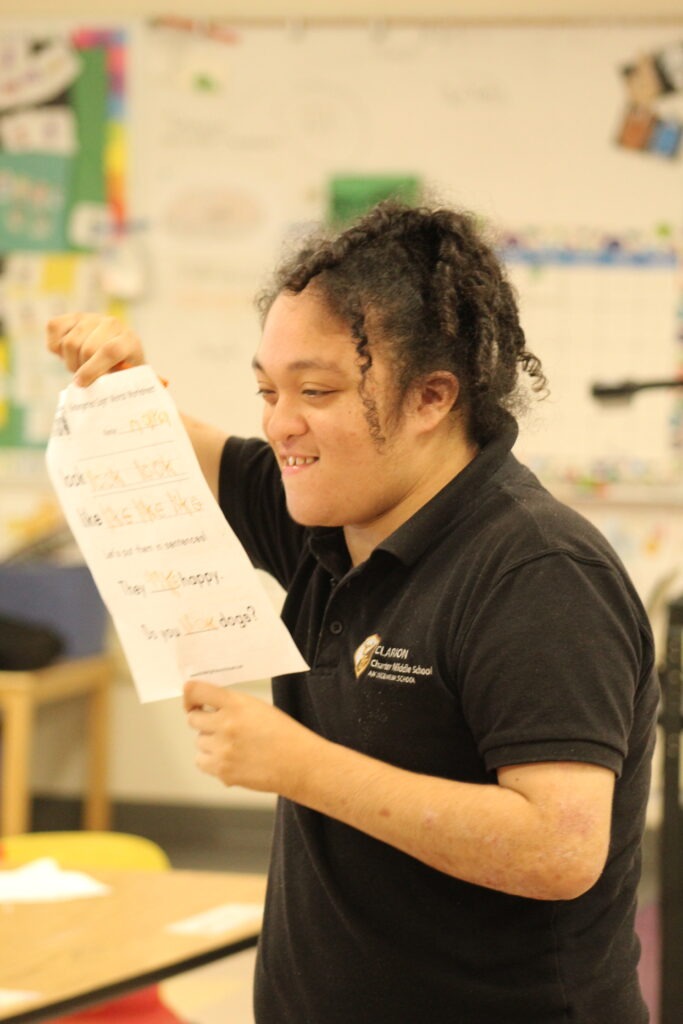 Cristian's oldest daughter, Mayra, is 13 years old living with a disability. During the school day, Mayra works with a 1:1 aid to learn, interact and maneuver throughout her classes. When Mayra checks into Think Together, she's learning how to navigate and stay on track with her tasks on her own. At the beginning of the 2021-22 school year, Mayra was mostly non-speaking.
Between the school day and her extra hours of learning at Think Together, that's starting to change. Cristian, Think Together Site Coordinator Elizabeth De La Cruz, and the special education staff at the school have worked closely together to create a strong foundation for Mayra to thrive. Mayra is becoming more social, more independent, is reaching her goals and is an expert at reminding other students of the four Think Together agreements.
Think Together is committed to building inclusive programs where all students have the support and structures to grow. We partner with schools and parents like Cristian to come up with a plan of communication to ensure that Mayra is experiencing success and mastering new skills. At Think Together Mayra builds relationships with caring program leaders who help her set and achieve learning goals.
Cristian shared how it is challenging to have a child with a disability. Not every program accepts students like Mayra, which has been an obstacle for Cristian and her goal to secure her license for manicuring. To have a school that is willing to work and figure out the best ways for Mayra to learn and feel comfortable gives Cristian peace of mind while she is pursuing her education.
"[Mayra] loves people, she loves being around people. She likes to participate in things, and she comes home happy most days. The program is stretching her out of her comfort zone, and I can see she is having fun."
During the summer, Mayra was enrolled in her school's Think Summer program. The program ran from 8 a.m.– 5 p.m. which has allowed Cristian to enroll in more classes and finish the program. Her site's Summer program was a 90's theme and had student dance-offs, catching up on school curriculum, and learning new things during enrichment activities. The biggest benefit of Think Summer for Mayra was the ability to stay in an academic routine ahead of the new 2022-23 school year.
The skills Mayra is gaining in her time at school and at Think Together will allow her to be more independent at home, able to communicate better, and not be as reliant on her phone or tablet. All of which will help her in her future.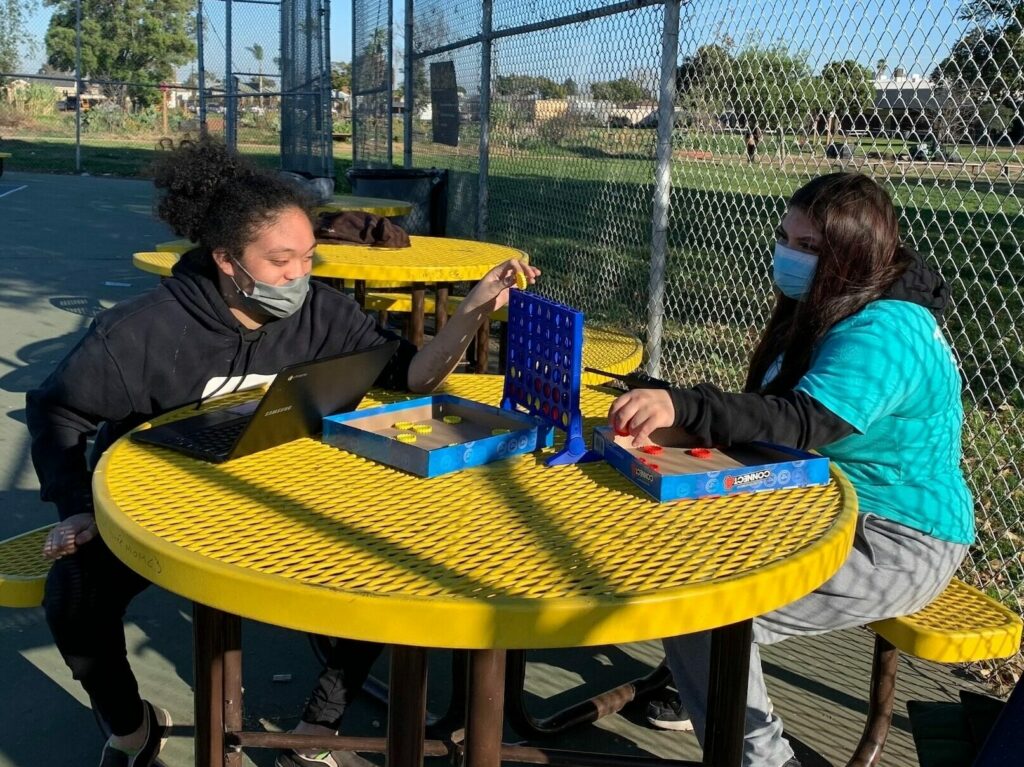 This year, Mayra is starting 8th grade. On top of her own goals, Cristian shares what she hopes Mayra will accomplish this year.
"This year, I hope she'll know her ABCs by heart without doubting herself. I would love for her to not doubt herself. When she grows her self-confidence, I hope to see her grow into writing words. I would love to see that."
Think Together is thrilled to watch Mayra grow and be a part of her and Cristian's journey.