Celebrating impact with our Los Angeles champions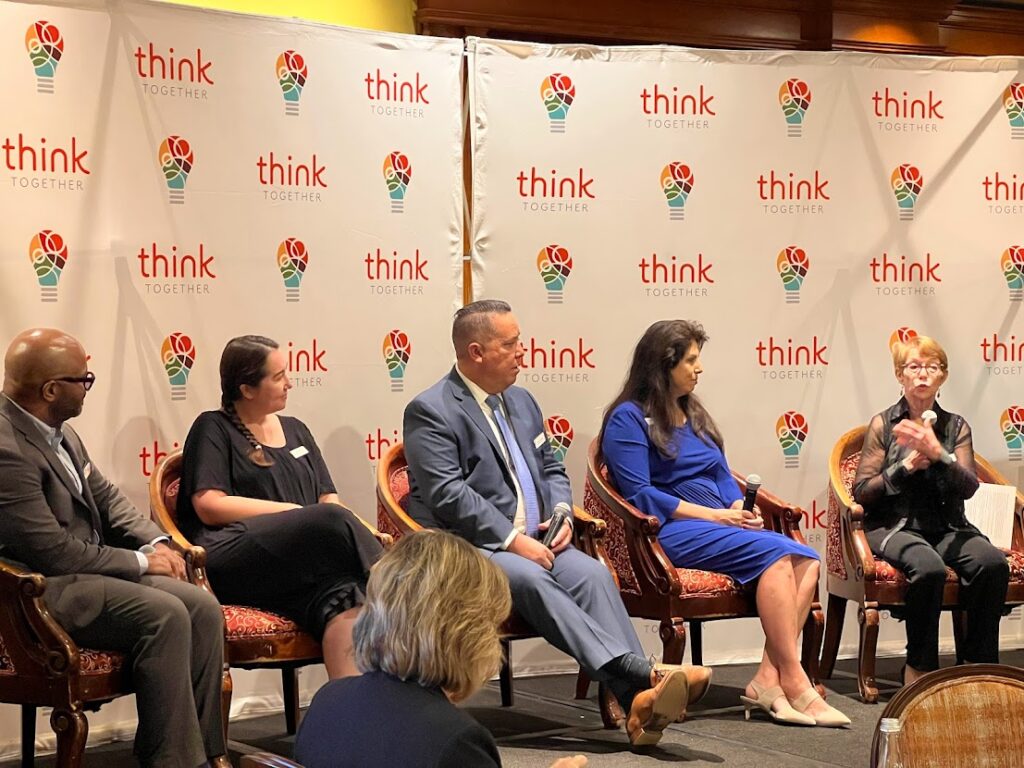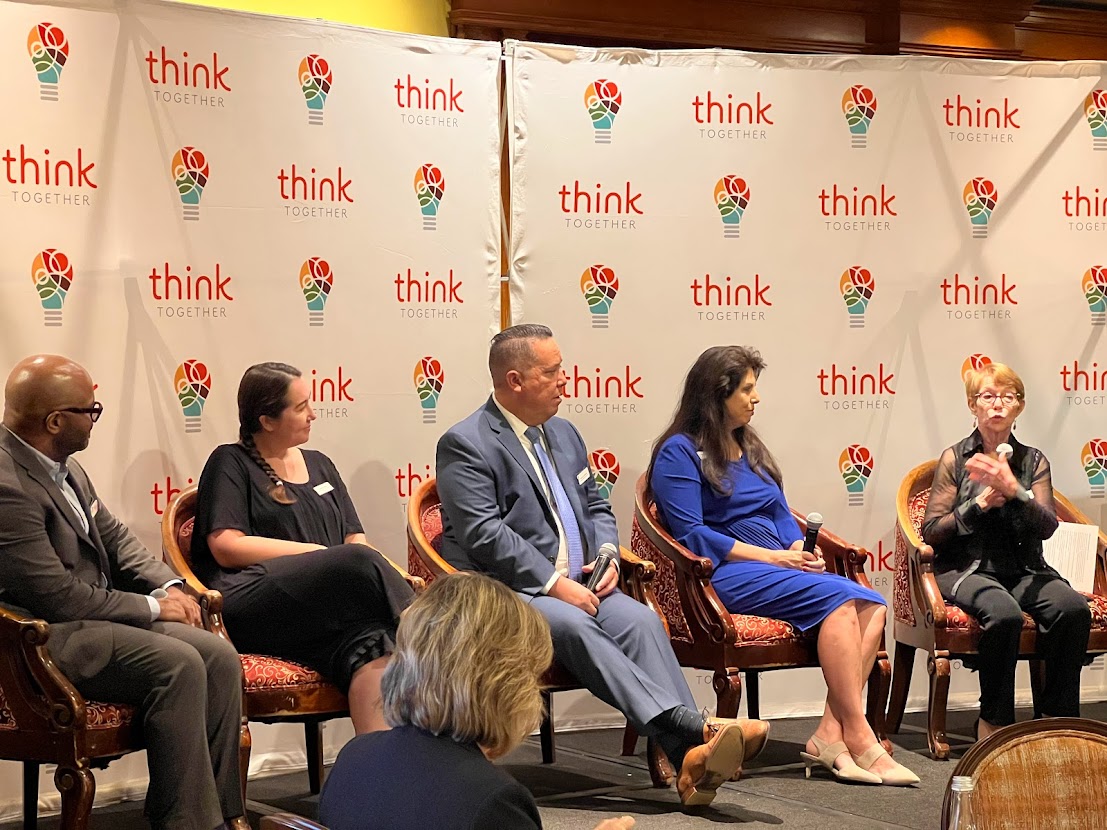 What happens when private foundations and leading corporations invest in students? Kids play team sports after school. High schoolers participate in internships designed to help them build a solid career pathway. Elementary students do hands-on STEM learning activities that cultivate their curiosity and problem-solving skills. And Think Together staff optimize systems designed to serve students efficiently and broadly.
These are just a few of the opportunities unlocked by private philanthropy. In October, we gathered to celebrate our corporate and foundation partners in Los Angeles. These champions of education are leading efforts to make sure every kid has access to expanded learning opportunities, especially in light of the setbacks caused by the pandemic.
As innovators in that space, funders heard from a panel of educational leaders including Dr. Gudiel Crosthwaite, Superintendent of Lynwood Unified School District; Lindsey Rojas, Director of Expanded Learning at Camino Nuevo Charter Academy; Dr. Robin Avelar La Salle, Founder & CEO of Orenda Education; and, Tommy Brewer II, Deputy Chief of Innovations and Partnerships at Think Together. The panel was moderated by Dr. Dorothy Fleisher, Sr. Program Director for the W. M. Keck Foundation, headquartered in Los Angeles and investing in communities throughout Southern California.
"Whereas 2 million students were below grade level before the pandemic, we estimate now that between 2.5 and 3 million students are on the wrong side of the achievement gap," explained Dr. Avelar La Salle. "The need is very great, but the opportunity is great as well." The other panelists echoed that focus on what CAN be done and what we have collectively learned about meeting those needs.
Both Dr. Crosthwaite and Ms. Rojas expressed a shared spirit of innovation as they shared stories from their communities. "Think Together has never said no to any of my ideas," Dr. Crosthwaite joked. "They'll think about it and process it and we'll work on it together. One of the things I look for is people who really believe in what we're trying to do. People whose vision aligns with the vision we have as a district and are committed to doing the heavy lifting to do the right thing by kids."
"There's no way we are going to meet the needs of students without expanded learning," Ms. Rojas emphasized. Heads around the room nodded in agreement.
Dr. Fleisher concluded the session with a wonderful reflection: "There's a lot of opportunity to think differently and work together to make things happen for our communities. We leave here with hope."
Thank you to all our visionary funders for the impact you have on kids' lives!