Au Energy, Loop Neighborhood Marketplace Stores Unveil "The Giving Pump" To Offer Consumers the Opportunity to Use Their Fill-Up for Good
Drivers can visit a local Shell station and fill up at the designated fueling pump to support extended learning program, Think Together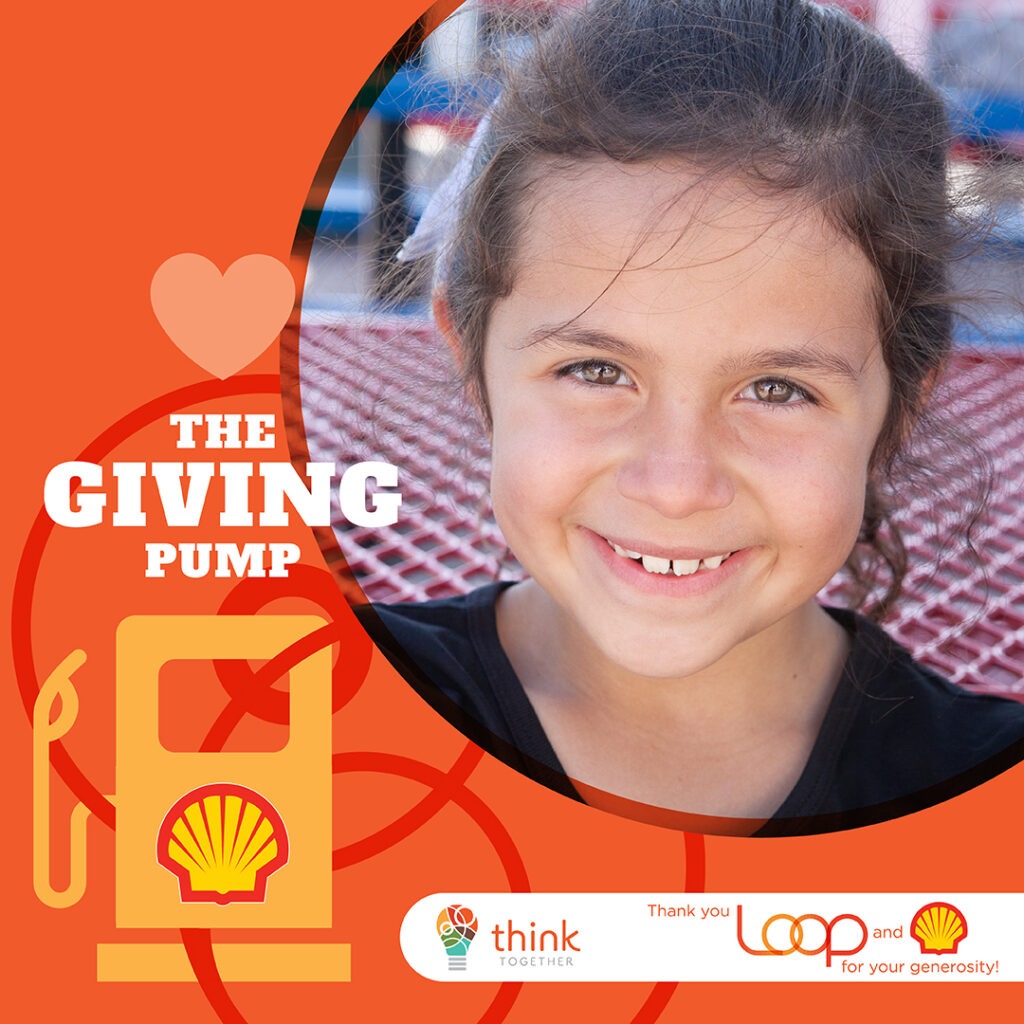 SAN FRANCISCO (Aug. 1, 2022) — Au Energy, owner of Loop Neighborhood Marketplace stores, is proud to team up withShell USA (Shell) on The Giving Pump as part of its Force For Good initiative to drive positive change in local communities by giving back. Starting today and running through Oct. 31, a portion of the purchases made by consumers who use the designated pump at its 101 Shell stations across the Bay Area will support extended learning program, Think Together.
The Giving Pump will be specially marked with colorful signage to inspire consumers to fuel up and support this local charity. It's easy to participate in the program, and it costs customers nothing extra.
"This is something close to the heart of Au Energy shareholders who have wanted to support education in any way we can," said Pervez Pir, President of Retail at Au Energy. "Even with the vast resources in this state, education still needs help with a very diverse student body with a variety of needs. If we contribute through The Giving Pump and partner with an organization like Think Together that supports improving the lives of low-income and at-risk children by supporting them with education, that's going to help California overall."
Think Together offers afterschool, enrichment and early learning programs in partnership with public schools and charters throughout the state. In the Bay Area, Think Together supports 2,292 students across 24 schools in Newark Unified School District, Alum Rock Unified School and San Jose Unified School District. Think Together also offers teacher training and professional development through Orenda Education, a division of Think Together.

"Think Together is proud to work with leaders like Au Energy and Shell who understand the importance of providing equitable education opportunities in our under-resourced communities," said Think Together Founder and CEO Randy Barth. "These partnerships allow organizations like Think Together to provide academic supports like tutoring, college and career training and early childhood development for the students who need us most."
Au Energy and Loop Neighborhood Marketplace stores have a long tradition of actively supporting several non-profits in the Bay Area. In addition to educational causes, those that benefit from fundraising efforts include San Francisco Pride, the California Fire Foundation, Bay Area Deputy Sheriff's Association and its Annual Christmas Shopping event, Bay Area food banks, and RotoCare Bay Area. Over the last three years, over $400,000 went back to organizations making a positive impact in Bay Area communities.
This year, more than 6,500 Shell stations across the US are participating in this three-month Giving Pump initiative to support 527 local charities. Those looking to find a participating station can visit shell.us/givingpump. In 2021, Shell wholesalers and retailers donated over $1.5 million and supported over 400 children's charities through The Giving Pump.
Visit shell.us/givingpump to find additional program details, participating sites and content on local charity partners. Follow @ShellStationsUS to keep up with the latest news.
ABOUT SHELL
Shell USA, Inc is an affiliate of Shell plc, a global group of energy and petrochemical companies with operations in more than 70 countries. In the U.S., Shell operates in 50 states and employs more than 12,000 people working to help tackle the challenges of the new energy future.