5 Ways Think Together is helping students explore their creativity
Students enrolled in Think Together receive approximately 540 additional hours of learning each school year, and all that time adds up fast! We pack into those afterschool hours various enrichment and core curriculum activities to expose students to new things and potential career paths.
During the 2022-23 school year, Think Together has expanded our arts program offerings for our K-6 students. Thanks to curriculum partners like Orange County School of the Arts (OCSA), P.S. Arts Academy, Building Beats, Segerstrom Center for the Art's Arts Teach program, and many more, we are integrating a variety of engaging programs into our students' afterschool experiences.
Read more below about our current accelerator programs!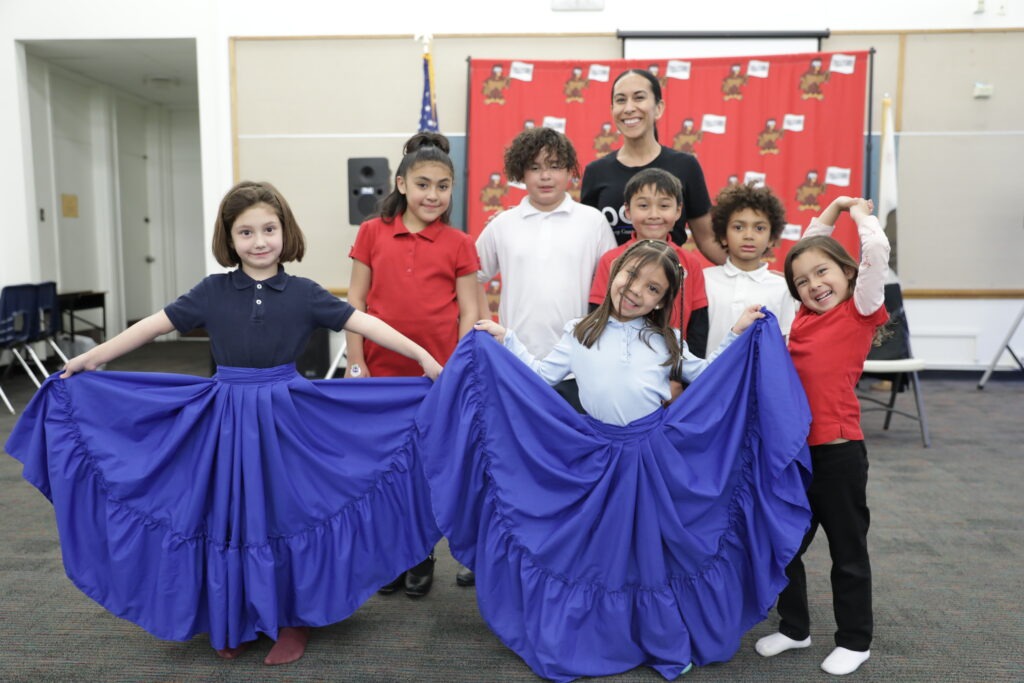 DANCE EXPLORATION
This class introduces students to a wide spectrum of dance styles, where students develop and refine dance techniques. Each class consists of warmups, skill introduction, and developing the technique that increases the student's skills, practice, appreciation, and knowledge of dance.
Choreography is taught through the lens of various dance styles and the students work on their group choreography and performance skills as well. This active class focuses on the love of dance, building confidence, and creating while allowing students to shine.
Through our new partnership with OCSA, students in our Orange County region have enjoyed learning Baile Folkloríco since January and are looking forward to performing for their friends and family on March 15.
THEATRE ARTS EXPLORATION
In this exciting class, participants gain experience and insight into the world of theatre arts through the exploration of acting, character development, blocking, original storytelling, artistic choice, finding their voice, improvisation, scene work, ensemble building, and teamwork. Students learn foundational skills, theatre vocabulary, and the importance of all the roles involved in a theatrical presentation. At the end of the course, students share their artistic growth in a step into the classroom presentation for friends and family to enjoy.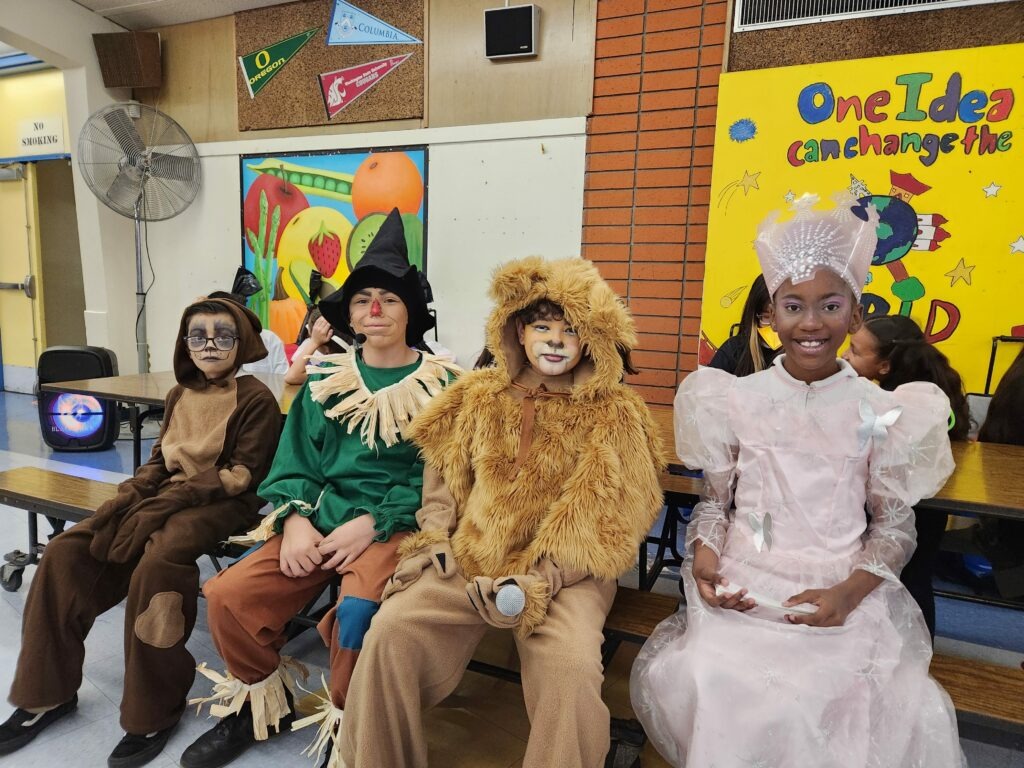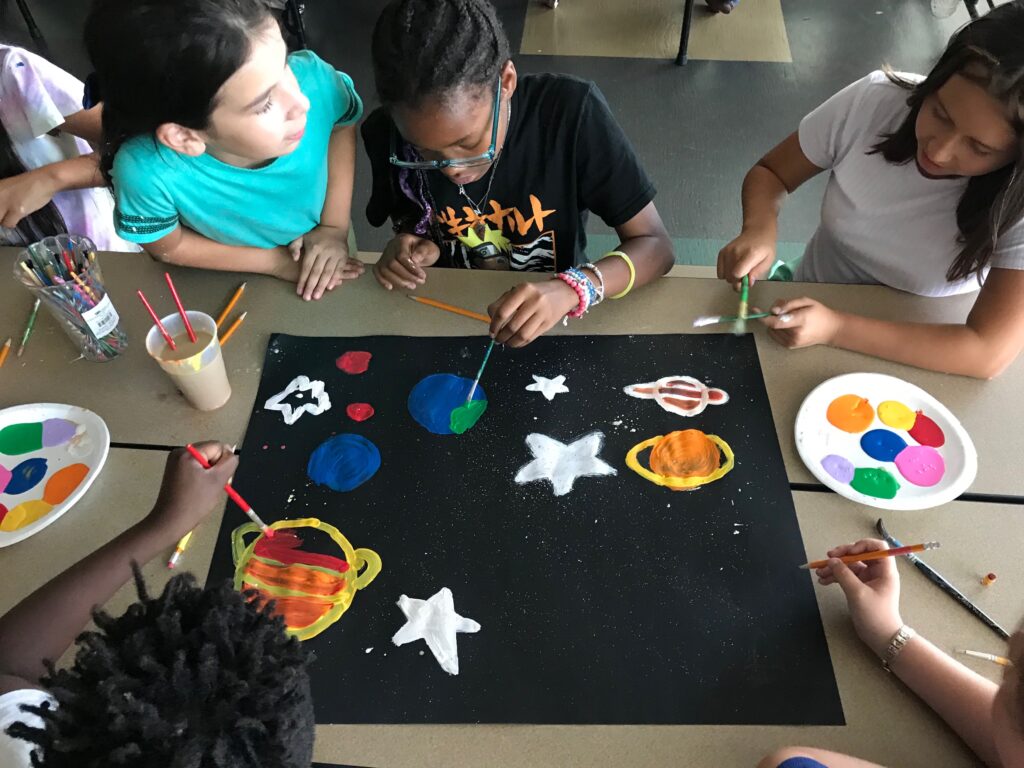 VISUAL ARTS EXPLORATION
In this playful and dynamic visual arts class, participants learn about a variety of visual art-making mediums and experiment with their style. Focus is placed on foundational visual arts skills and the importance of artistic choices through the creative process. Students create original 2D and 3D pieces and show off their work in a "step into the classroom" culminating event.
MUSIC ARTS EXPLORATION
In this fun and dynamic class, participants embark on a musical journey that acquaints students with the foundational skills necessary to understand, appreciate, and participate in making music with their voices, musical instruments, or a combination of both.
Each class incorporates engaging activities to help students along their journey of learning music, which may include introduction and refinement of musical technique, musicianship, and expansion of foundational music skills and understanding. To top it all off, the course concludes with a step into the classroom culminating event featuring all of the students sharing their progress in music, learning, and fun!
MEDIA ARTS EXPLORATION
Through supportive and engaging experiential-based arts activities, Media Arts Exploration introduces students to a variety of building blocks that will help to expand their Media Arts Literacy. A Media arts Exploration Residency may encompass such diverse forms as photography, graphic design, creative writing/dramatic storytelling, video & film production, and /or animation to name a few. With an emphasis on a cross-disciplinary approach, specific topics explored will be contingent on teaching artists' expertise as well as existing resources and site infrastructure.
---
Interested in bringing Think Together to your school district? Visit https://thinktogether.org/programs/ to submit an inquiry form.