5 Ways Partners are Collaborating with Think Together this Summer
Think Together has had a packed summer full of learning, friendship, fun, and some cool experiences thanks to corporate and foundation partners. This year has been our largest year providing summer programs to students, totaling over 25,000 students participating across the state. Students have been able to go on their first field trips in years, catch up on their learning, and get ready for an equally exciting 2022-23 school year.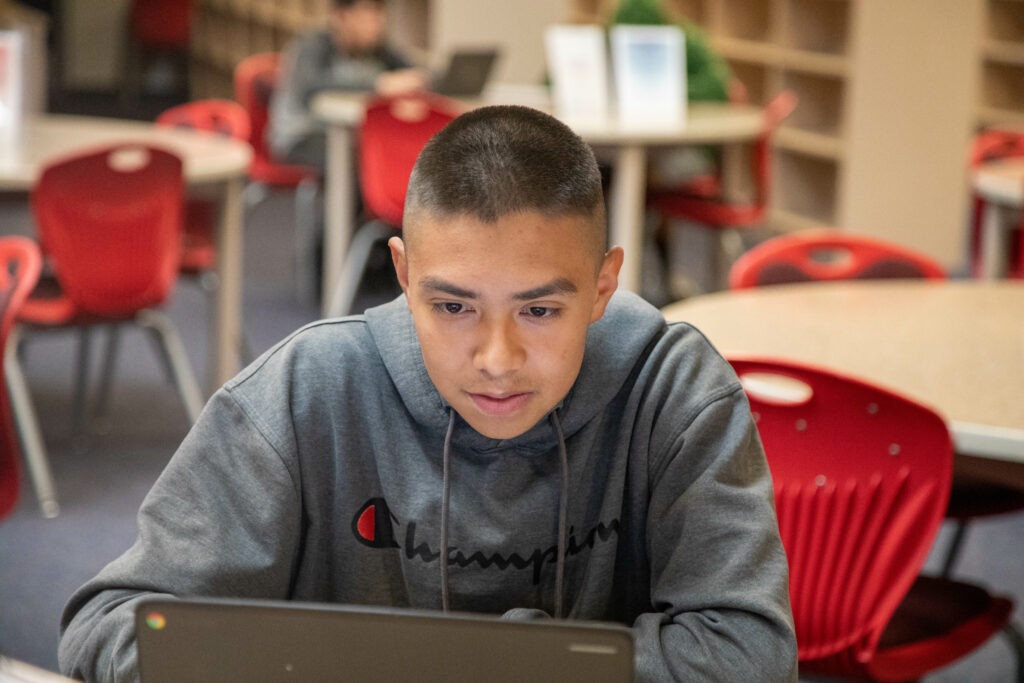 Bank of America funds WREP programs in the Inland Empire
Bank of America has been funding Think Together's Workforce Readiness Education Program (WREP) for the last two decades. Recently, Bank of America has contributed $10,000 to fund WREP for Inland Empire high school students. WREP connects students to internship and career opportunities as they prepare for college and beyond.
Bank of America's longtime support of Think Together's WREP programs goes beyond financial contributions. Earlier this year in 2022, Bank of America was a lead sponsor and keynote speaker at our Inland Empire Education and Workforce Summit. The summit had brought together nearly 200 leaders in the public, education, and nonprofit sectors including superintendents, school principals and community leaders.
The event aimed to create cross-collaboration and constructive solutions to ensure students impacted by COVID-19 are equipped with the necessary academic, technical, and soft skills needed to succeed in today's economy.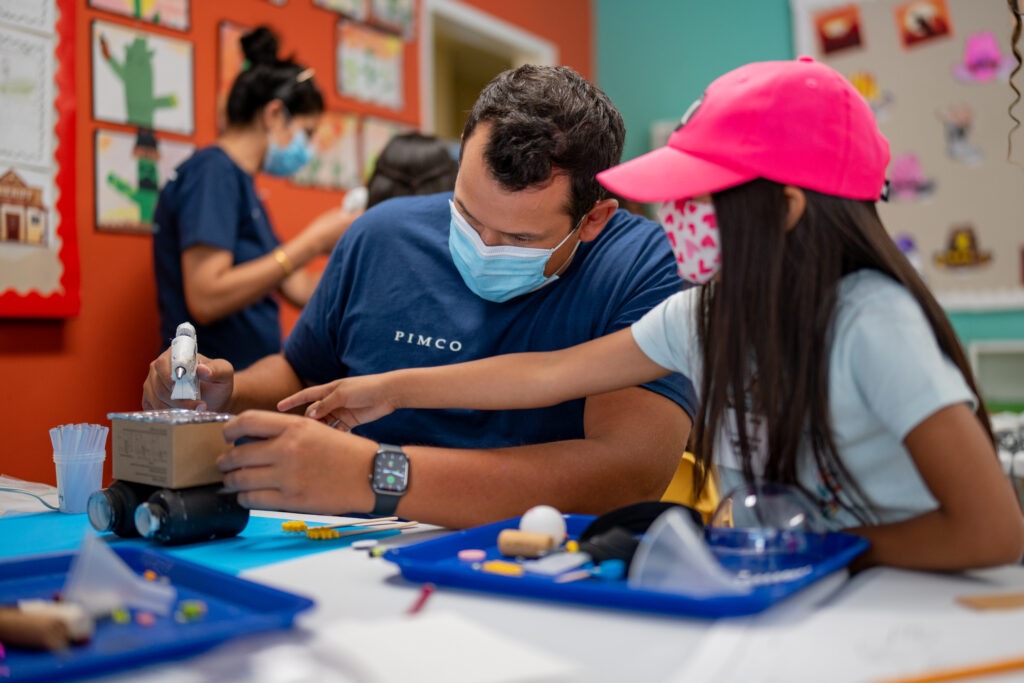 Robotics Challenge with PIMCO and Child Creativity Lab
Shalimar students tested their innovation and creativity when they were challenged to make a robot using up-cycled materials. Each student partnered with a PIMCO volunteer, and the teams worked together to use materials to make their unique robot. PIMCO also donated $1000 at the event which was part of their global month of volunteering.
This has been the fifth year that PIMCO and Child Creativity Lab have done this activity with our Shalimar Students. A fun takeaway for the volunteers this year was seeing how students received similar supplies and ended up with very different looking robots. A component of STEM is thinking outside of the box and approaching problems with creative solutions, and these robots were no exception!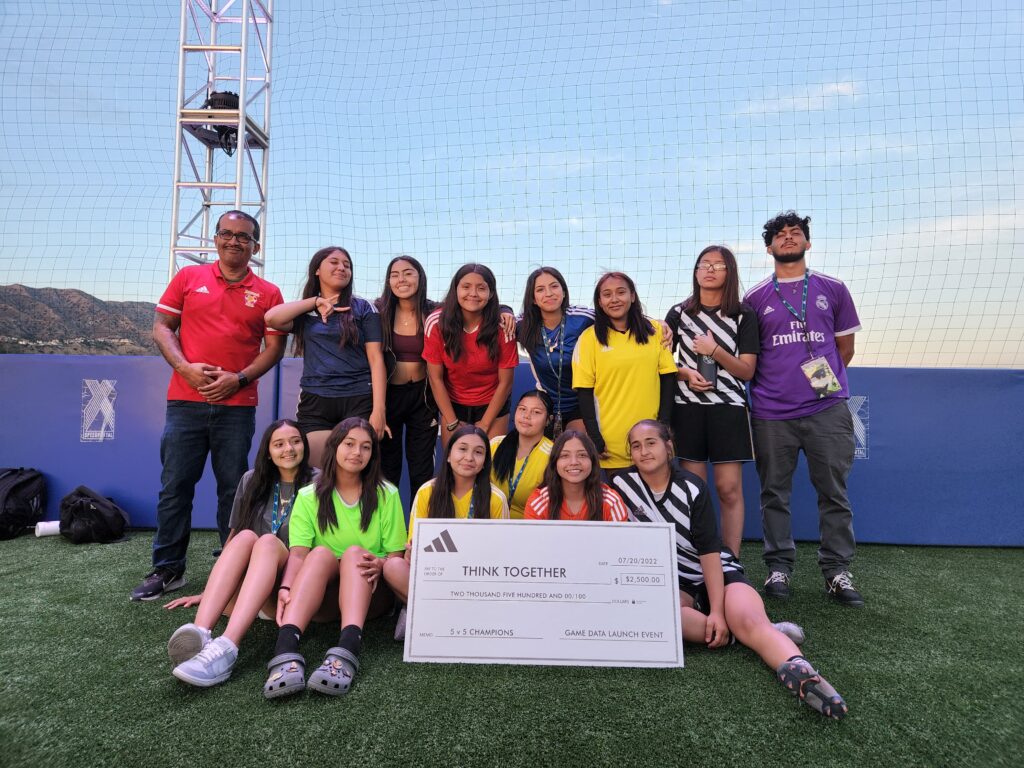 Think Together Students are Sporting New Looks Thanks to Adidas
Eleven deserving high school students from our Southeast Los Angeles region were invited to compete in a 5×5 soccer tournament hosted by Adidas. Think Together students received new Adidas soccer jerseys, cleats and gear while participating in skills challenges, drills and more.
The event concluded with athlete appearances, including Eddie Segura of the LA football club, on hand to help deliver a $2,500 donation from Adidas to Think Together. The funds will help Think Together continue its Soccer for Success programs across the LA County area with new equipment.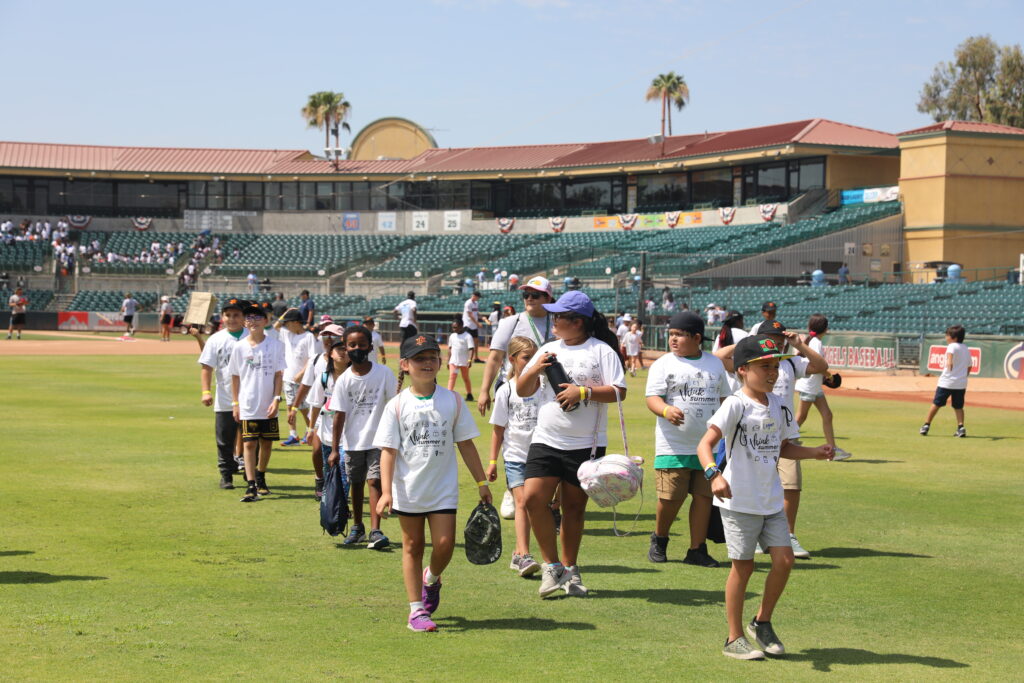 A Home Run Field Trip with the 66ers
Students in Think Together's San Bernardino summer program were treated to a field trip to see the Inland Empire 66ers play. Think Together students arrived at the stadium ahead of game time for field practice with the Minor League Baseball team of the California League and the Single-A affiliate of the Angels. To keep with tradition, hot dogs were served for lunch while students cheered on the home team.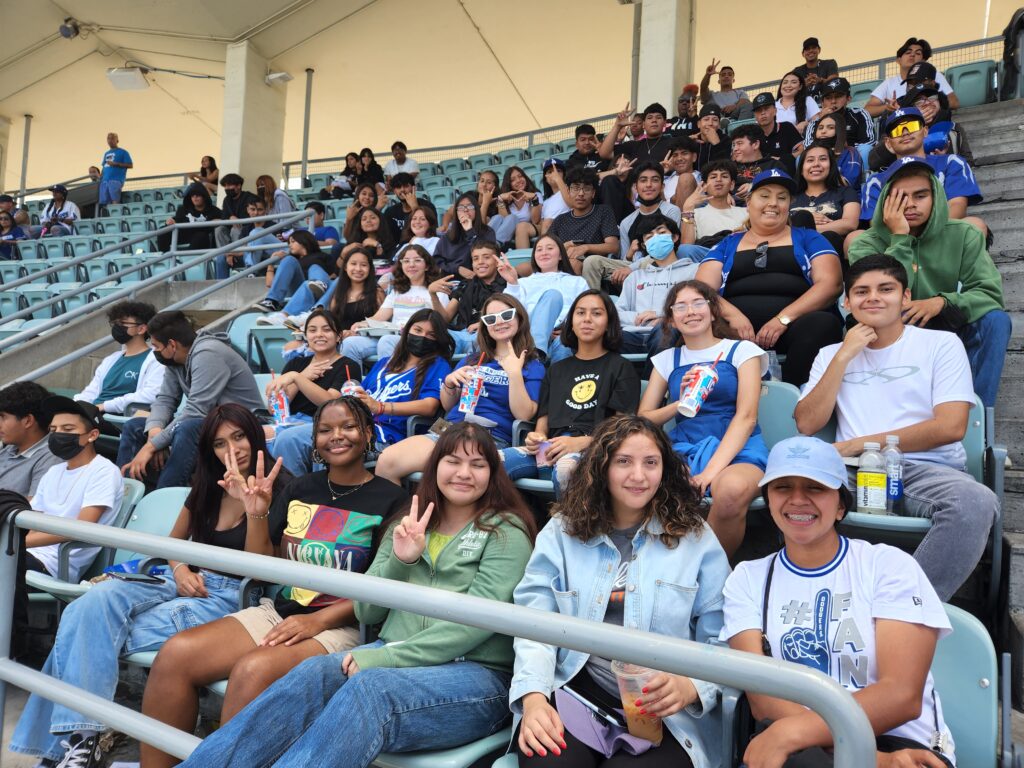 College and Career Readiness with the Dodgers
And finally, more than 80 high school students attended the Los Angeles Dodgers Foundation's College and Career Accelerator.
The Los Angeles Dodgers Foundation partnered with the USC College Advising Corps for college workshops. Students heard from college advisors who shared their diverse educational experiences as first-generation students. The panel included a Q&A and breakout space for students to ask specific questions to the advisers. After the panel, students rooted for the Dodgers from the homestands.
If you are interested in hosting an event or opportunity for students, contact Lawrence Gustafson at [email protected].