Visualizing the Future  
College campus tours are powerful opportunities for students to see the physical campus, get a sense of the college experience, and potentially imagine the next four years of their life there. It's also an effective way to see how students and faculty engage with each other, as well as find out about on-campus opportunities that you can't fully grasp online.
Last December, over 150 students from Think Together's Los Angeles Metro region toured six colleges including:
University of California, Santa Barbara (UC Santa Barbara)
California Polytechnic State University, San Louis Obispo (Cal Poly)
California State University, Monterey Bay (CSUMB)
University of California, Santa Cruz (UC Santa Cruz)
University of California, Berkley (UC Berkley)
University of California, Merced (UC Merced)
Before the three-day trip up the coast, students prepared by attending college and career readiness workshops, researching the colleges on the itinerary, and interacting with staff as well as Think Together's College and Career Resource Specialists to help make their visits fun and productive.
College and Career Resource Specialist Rogelia Mata reflected, "Seeing the campus firsthand really helps solidify whether or not students like it…Especially for the seniors, it helped them solidify their choices for when they receive those acceptance letters."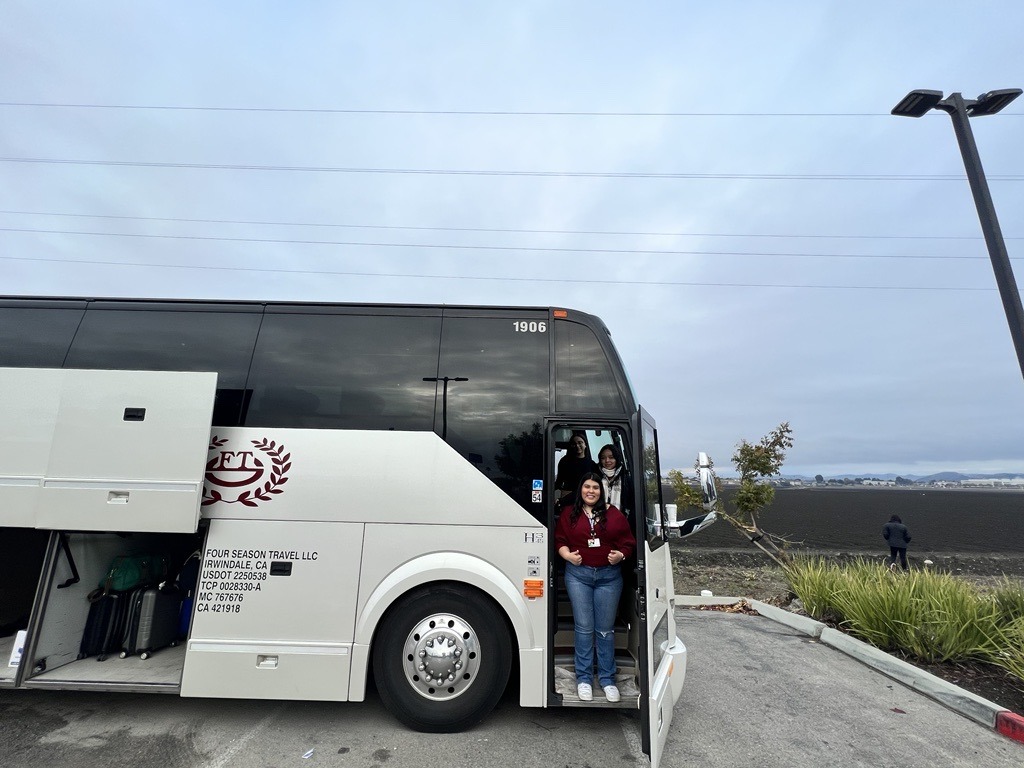 Hop on the Bus
The four buses were filled with seniors looking forward to visiting the schools they had applied to, as well as sophomores and juniors who have more time to explore the paths available to them beyond high school. For many students, this was also their first trip to northern California and for some their first time outside of Los Angeles.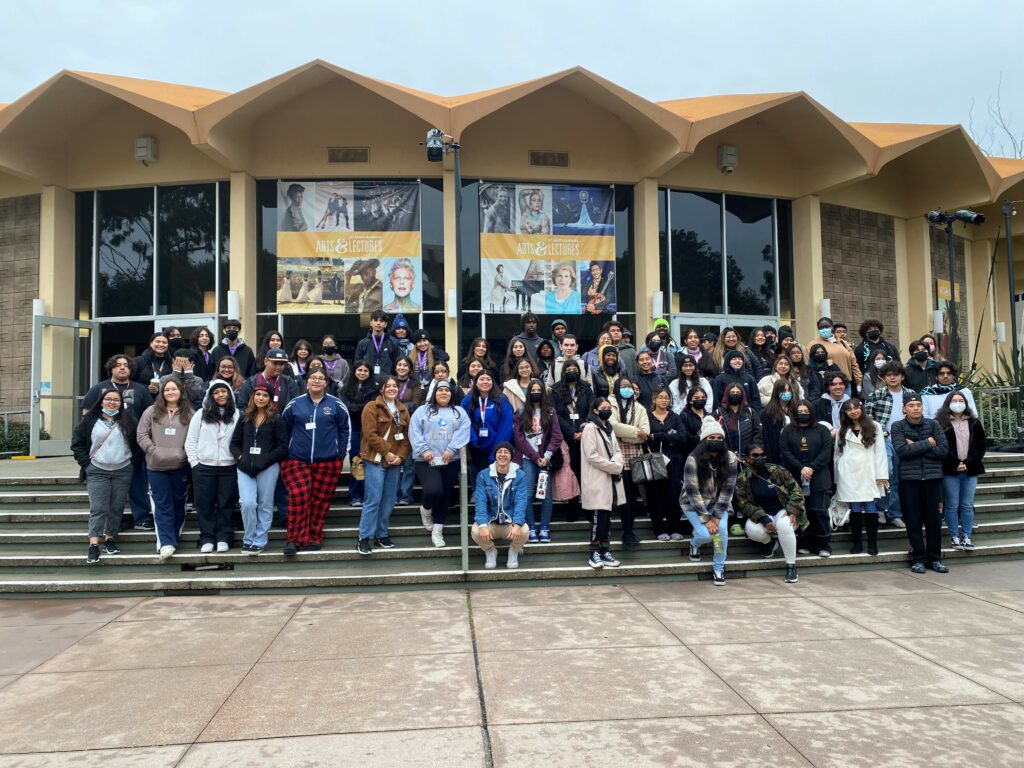 Students traveled their first 100 miles north and visited UC Santa Barbara on Friday afternoon. A UC Santa Barbara student ambassador led students around lecture halls, campus buildings, and the performing arts center on campus.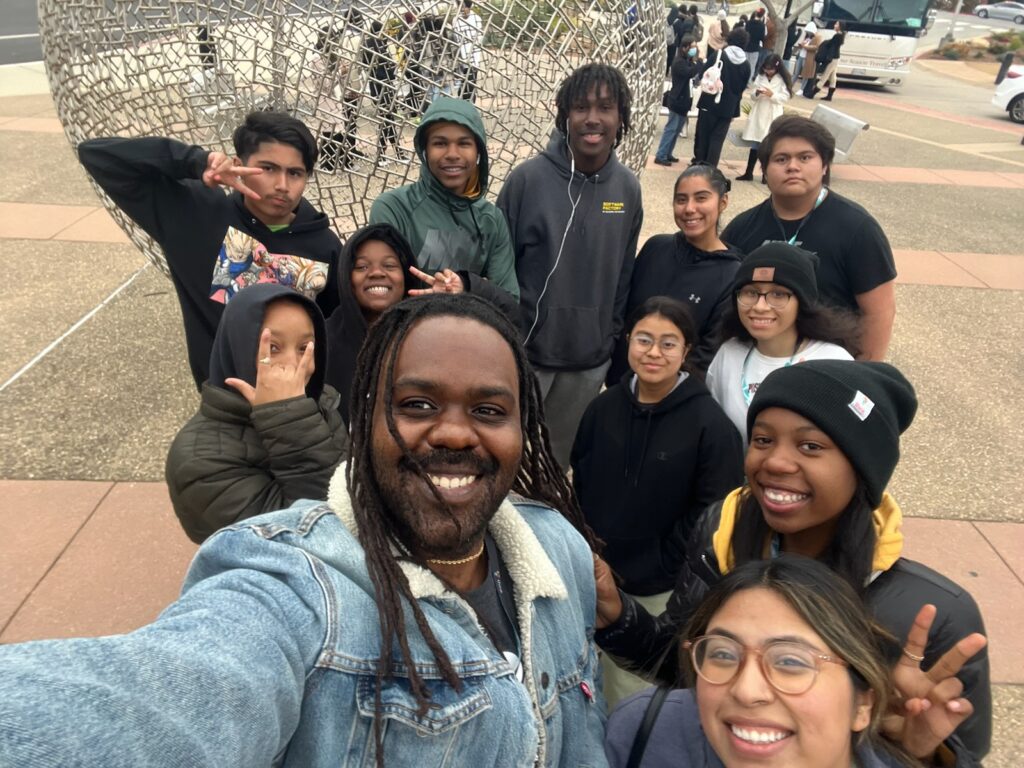 Next, students headed to Cal Poly, one of California's nationally ranked universities. While visiting Cal Poly, sophomore Anahi was struck by the soccer stadium on campus. Just starting her high school journey, Anahi says she is not sure about her college and career plans. But, as a member of her school's soccer team, seeing the field sparked a huge interest in college and the possibilities available to her.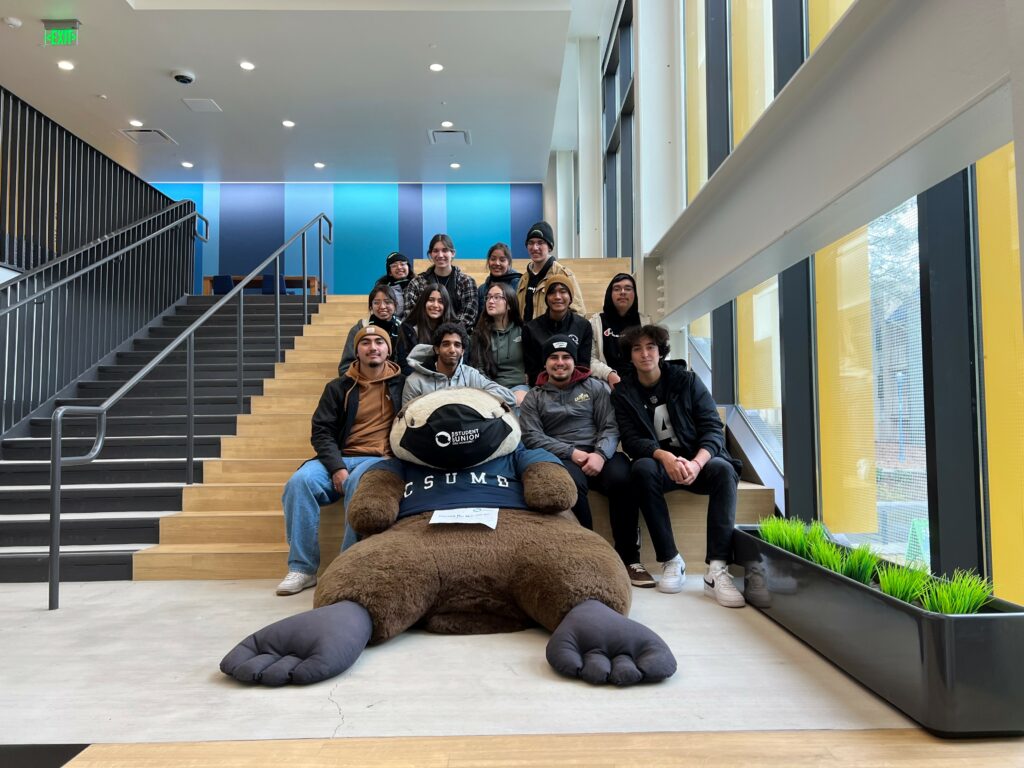 After touring Cal Poly, students continued their travel north and marveled at the deep green scenery all around them.
Early on Saturday morning, the tour buses set their destination for CSUMB. With 50% of CSUMB's students living on campus, they are one of the most residential universities in the CSU system.
Angel, a high school senior with plans to study fashion design, admitted that while the college tours taught him about the benefits of college, they also helped him understand common challenges, like housing. "Overall, I learned that college life is scary!" Angel said. Angel could be the first in his family to go to college, and while college life can be intimidating, Angel adds, "I also learned that if you search for help you will find it." For seniors like Angel looking to their future, the college tour guides helped them become aware of all the support available at university.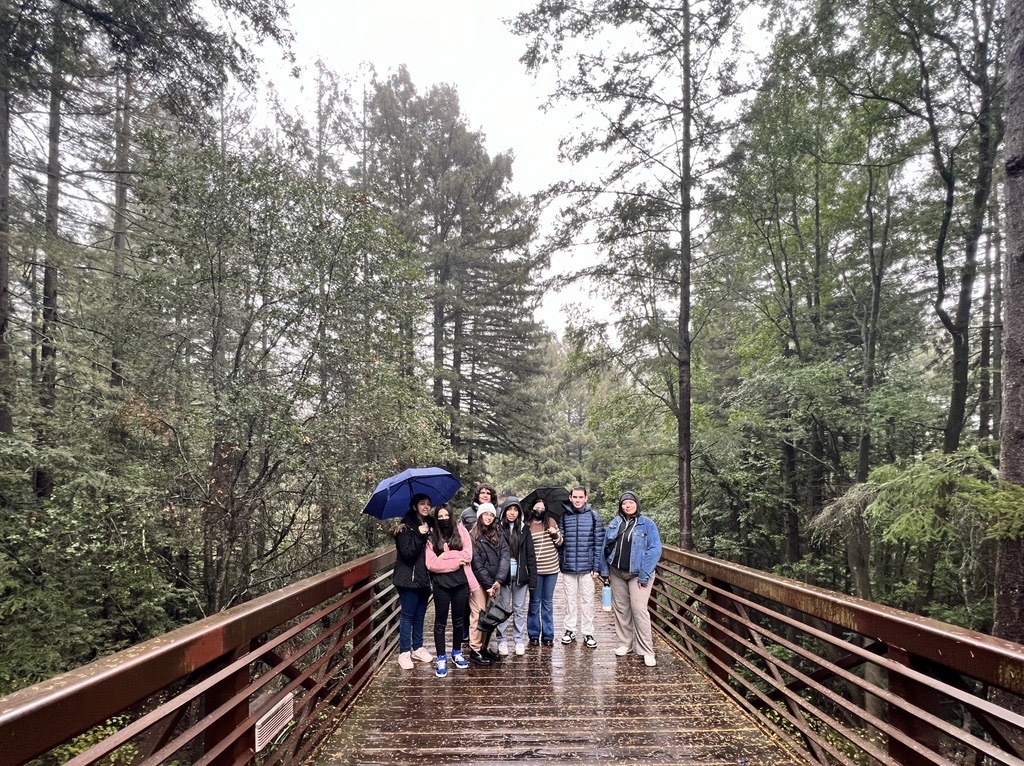 The students ate lunch in the CSUMB Dining Commons before heading to the north side of Monterey Bay and their next stop, UC Santa Cruz. Located beside Redwood state parks and protected forests, students had a chance to see California's towering trees while exploring the UC Santa Cruz campus.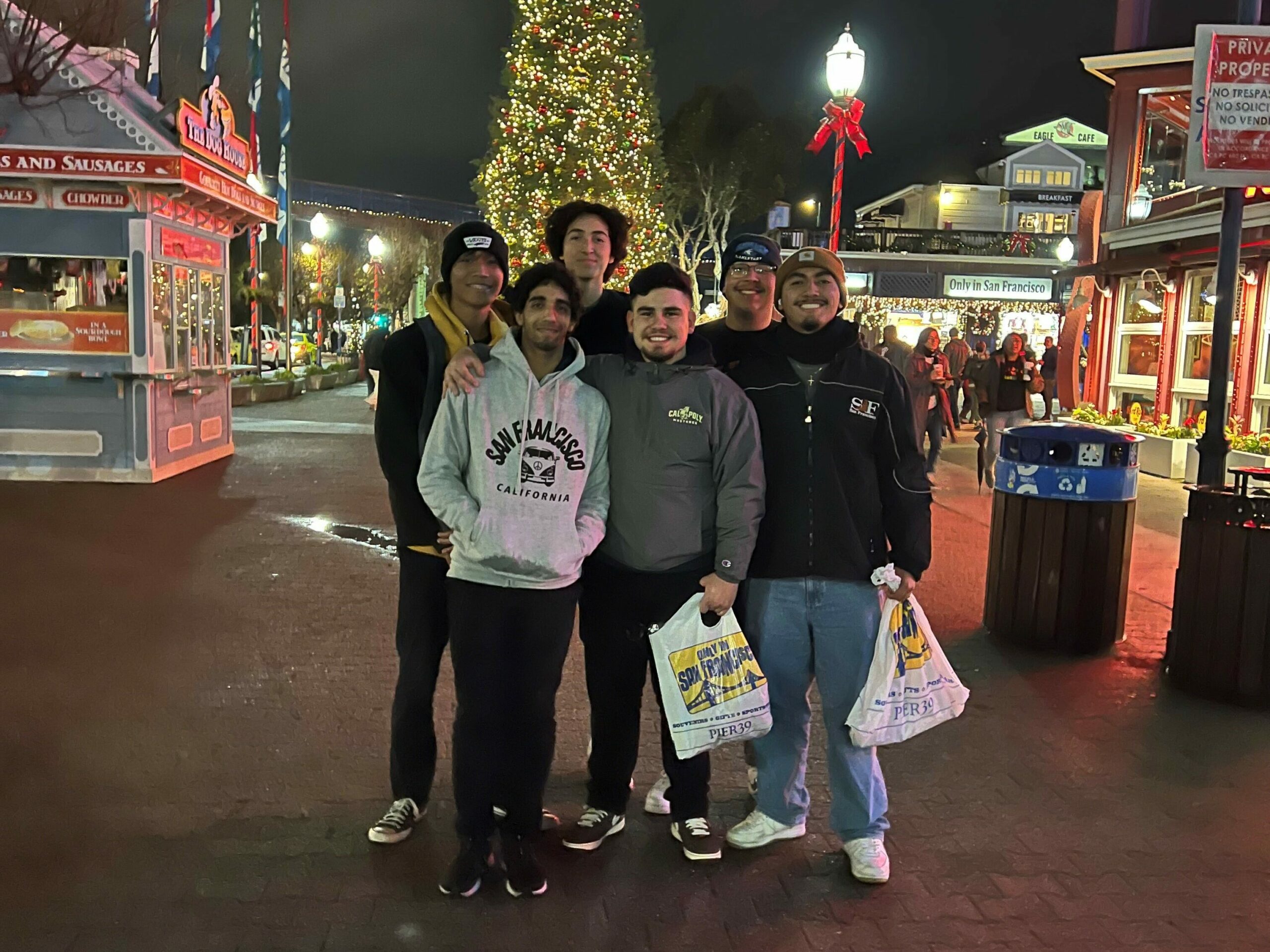 The trip wasn't all college campuses. A fun treat for students was to explore San Francisco's famous Pier 39, eat at Hard Rock Café and take in the city views.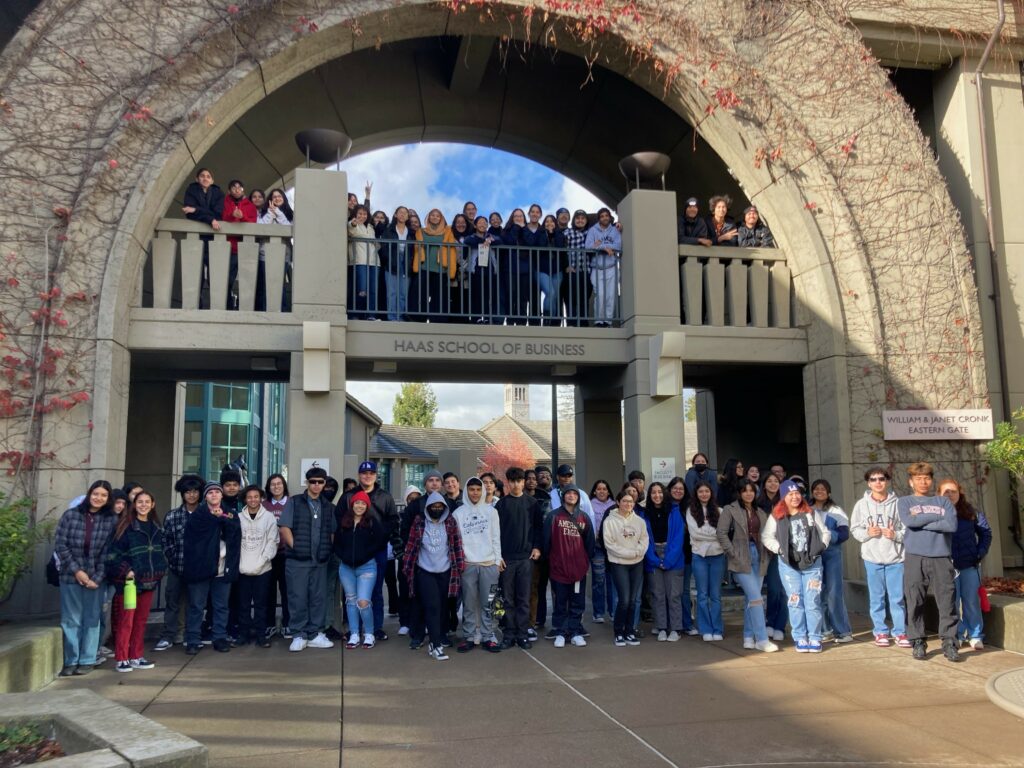 On the final day of the college tour, the four buses split into two groups. The first group stayed locally in the Bay Area and visited the oldest school in the UC system, UC Berkley. Students enjoyed the grand historic buildings mixed with contemporary campus life and academic opportunities.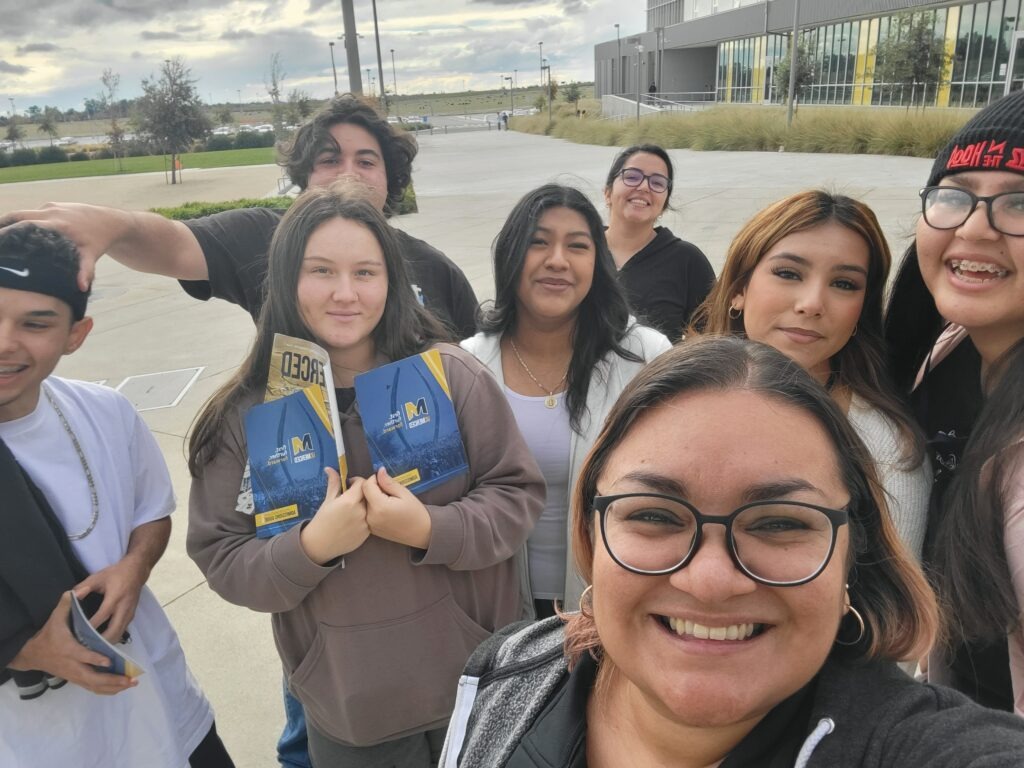 The second bus traveled to the newest campus in the UC system, UC Merced. Another senior on the trip, Jasmine, had applied to UC Merced, but wasn't sure what to expect. She reflected that she applied to UC Merced because it looked cool online but didn't think of the school as a top choice. After visiting the school, getting a sense of the opportunities on campus, and interacting with the student ambassador, Jasmine fell in love. Jasmine expressed, "I really hope I get accepted to this school…I really want to hear back from them now!"
Going Home, and Looking Ahead
When the tours were complete, each bus started the journey home on Sunday afternoon. "This was my first time to the Bay Area" said high school senior Quinn. Entering the last semester of high school this Spring, Quinn has already applied to many top universities on the itinerary. "I've always planned to go to college…seeing the campuses and everything, really helped me visualize my future there!"
The Think Together team is grateful to provide eye-opening opportunities like these to students on their journey to college and career. Students expanded their horizons, gained an understanding of their options, and secured confidence in the resources available to support them. Good luck to the class of 2023 and beyond!