Bridging the learning gap together
Think Together funds our robust programs through a variety of grants both from the state of California and from corporate and foundation partners, in addition to philanthropic donations from supporters. With the combined funds, Think Together can offer extensive and comprehensive wraparound services such as afterschool and expanded learning programs, holiday break programs, educator coaching through Orenda, and much more.
Students in Think Together are thriving because of this robust program offering. Over the summer, almost 3300 students in our Los Angeles Metro region had an action-packed summer. Between the 39 program sites there were 105 field trips that focused on topics like STEM, art, history, sports and more. Students also participated in academic lessons, social-emotional learning activities, arts and enrichment, STEM curriculum, sports, college and career readiness, leadership opportunities and driver's education. All of this was possible due to a generous grant from GPSN who provided $210,345 in funding for summer programs.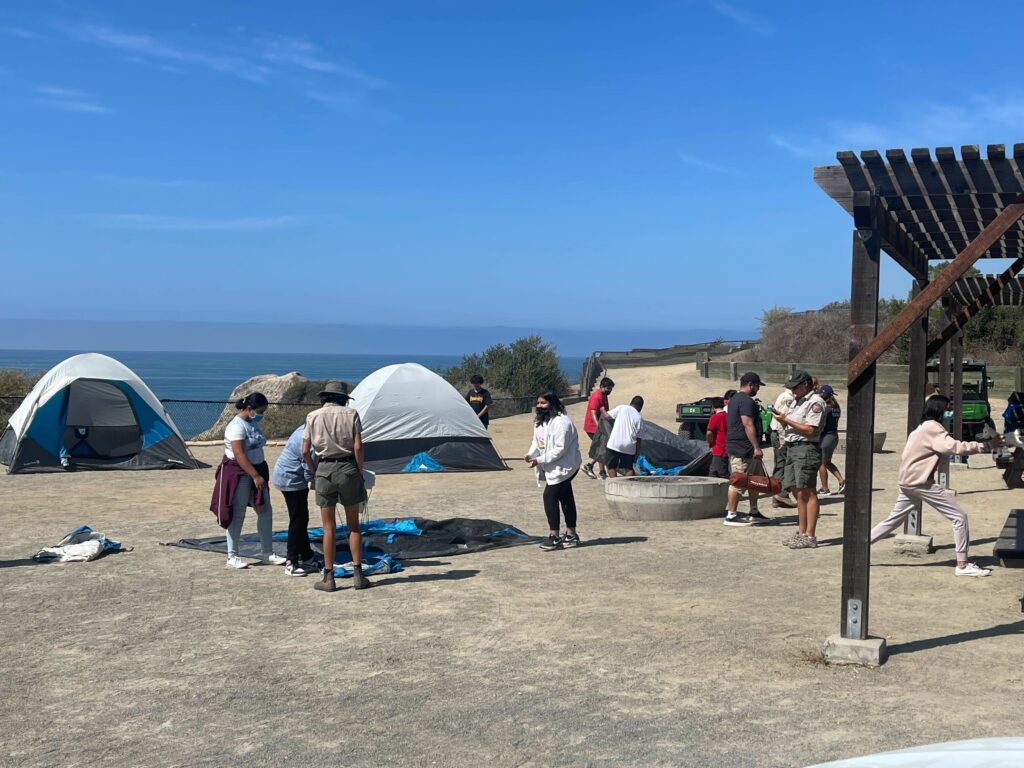 One highlight of the summer was the camping trip to San Clemente State Park. This was the first time since before the pandemic that we were able to facilitate an overnight experience for students. Approximately 80 middle school youth from two charter schools attended along with six Think Together chaperones. Students engaged in a variety of activities including team building games, campfire and nature discovery lessons, a Jr. Ranger Program, and coastal nature hikes led by State Park Rangers. As a result of the camping trip, students expanded their educational horizons, built stronger bonds with peers, and learned to collaboratively solve problems while outside of their comfort zone.
Another success this year was the Summer Bridge Program at Bert Corona Charter School. The goal of the field trip was to support students transitioning into middle school. 130 students in grades 5-6 attended the field trip to Fulcrum Adventures and engaged in various team building activities. Fulcrum Adventures specializes in youth development and has been a longstanding curriculum partner for Think Together, but we rarely have the opportunity to take students for a hands-on experience. The highlight of the day was the ropes adventure course. Students participated in teams as they worked through challenging obstacles. As a result, they were able to safely overcome fear while increasing trust, communication, and accountability.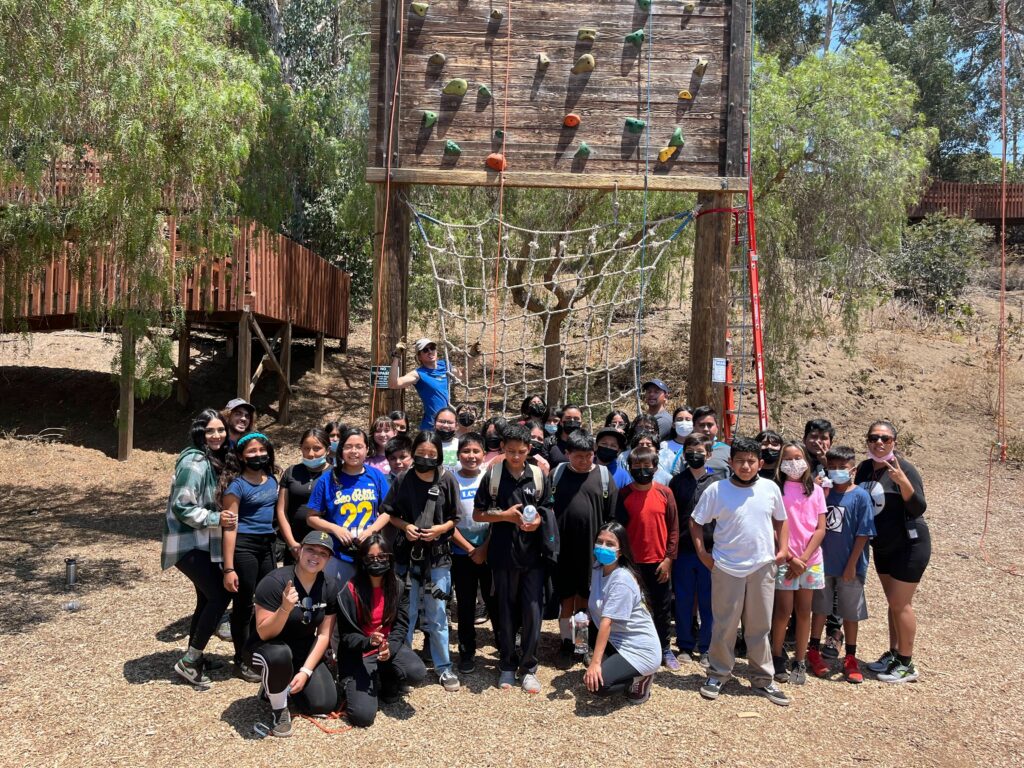 These summer programs prepared students for the new school year, which is critical for their academic futures. The learning gap from the pandemic is significant, with many experts foreseeing that students may never catch up to where they should be. Afterschool and expanded learning programs like Think Together are vital to communities to give students extra academic hours to bridge the gap between where they are and where they need to be to achieve their dreams.
Next month, Think Together will be participating in Lights On Afterschool, which is a national celebration of the programs and staff that are making a difference in student lives. We will be having a virtual event on October 20 that you can tune in to if you want to learn more about our work and the impact that Think Together has in California communities.