STEM at Think Together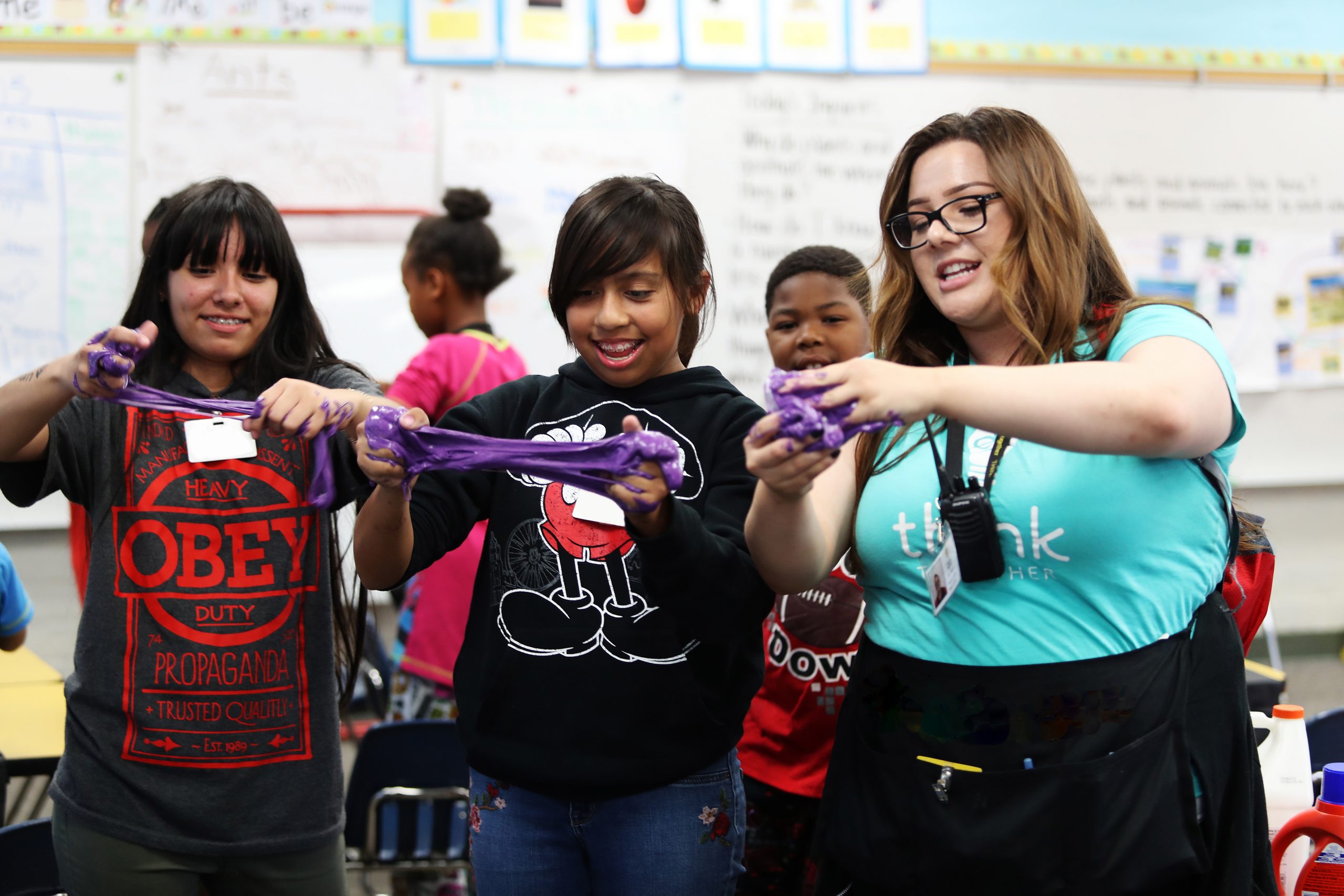 You're helping us prepare kids for the future with our STEM (Science, Technology, Engineering, and Math) programs. The programs operate throughout California and the kids love them: "My favorite thing at Think Together is STEM because doing it with others is fun and I get to learn more about science," shares a student from August Schilling Elementary School.
Kids learn how to ask scientific questions and test their hypotheses through experiments in a variety of subjects. The best part? All the lesson topics are connected to careers in STEM fields. Our corporate sponsors, Chevron, Cisco, Fluor, Southern California Edison, and Western Digital, ensure we can provide practical activities with qualified staff. From robotics to roller coasters, students explore new worlds that lead to success in and out of the classroom.
Princess was timid when first joining the program. However, after being assigned a leadership role, she began to make progress. Princess started participating in class and volunteered for other leadership positions. At the end of the semester, she was selected as one of the "Star STEM Students". Princess now aspires to become a scientist, and we're confident you'll read about her discoveries one day.
Starting in Fall 2017, we introduced a coding component to our STEM programs. 94% of our students believe computer science is important for their future – we're ensuring they're prepared for that future. Thanks to Broadcom Corporation, we now have laptops to expand our coding programs to sites across California.
With your support, we're providing award-winning programs that kids and parents are proud of. "My son comes home thrilled about learning STEM," shares parent Tammy, "I have always been concerned that [he] would not be interested in math or science and having STEM be a part of the program has altered mine and my student's thinking – he loves it!"