COME TOGETHER FOR STUDENTS
Join board members and supporters of Think Together for our re-imagined annual Raise A Hand celebration. This year's event will feature a week of virtual student showcases and content from education leaders, culminating in a live broadcast on Friday night, April 23rd. The challenges of this past year have exacerbated inequities that already existed in California education and we have the opportunity to come together to meet the moment. Whether you host or join a watch party or enjoy the broadcast with your family at home, we invite you to change the odds for kids at Raise A Hand 2021.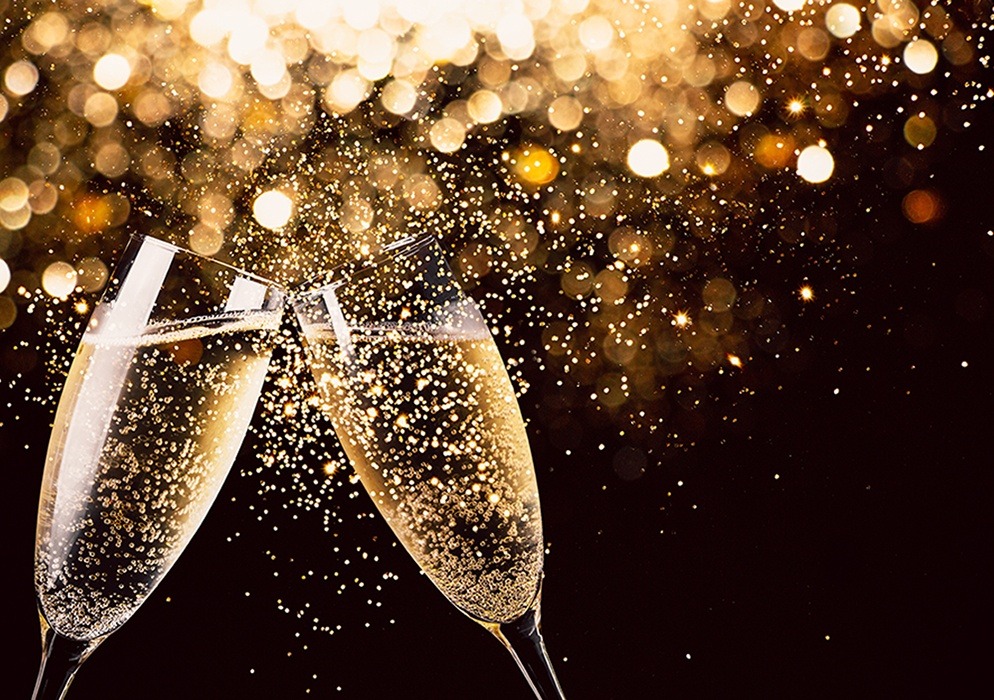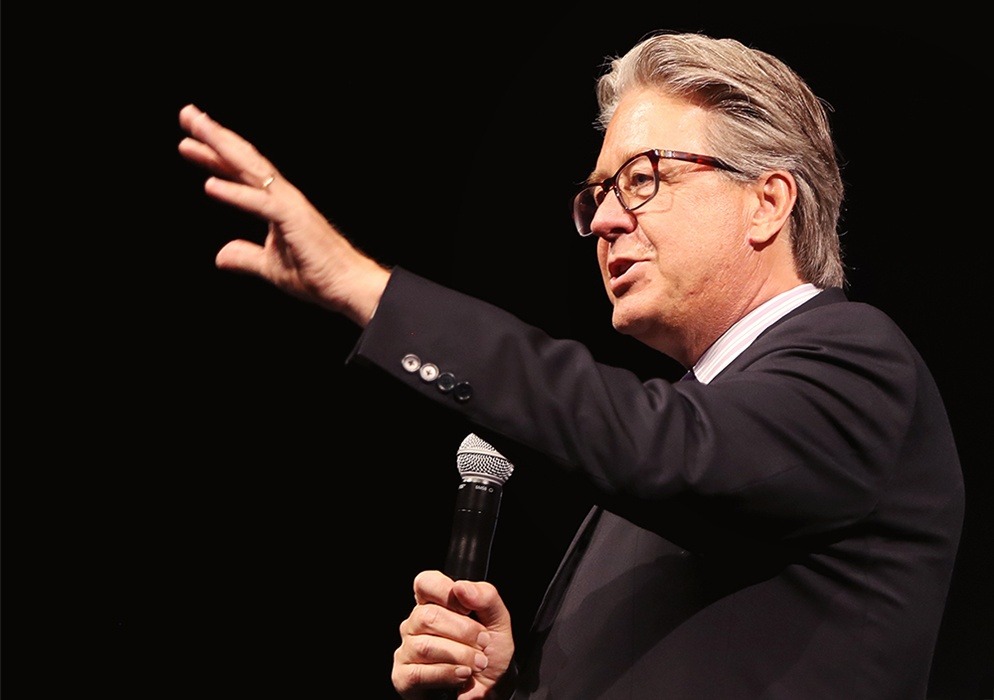 Sponsorship Levels
Scroll to the bottom to see full list of Sponsorship Benefits
PRESENTING VISIONARY
SPONSOR
$75,000
1 AVAILABLE


Stand with Think Together in casting a vision for great education in California. This sponsorship sets the tone of the event and inspires others to give generously to change the odds for kids.
$50,000
Vow to unleash equity in education through innovation and inclusion.

$25,000
Champion the expansion of premium education for all kids in California with this bold sponsorship.
FACES OF THE FUTURE
SPONSOR
$15,000
1 AVAILABLE
Create a priceless moment for three outstanding Think Together students as they start their college years with a scholarship and new laptop.
$10,000
Advocate to empower students to expand their learning and reach for new opportunities in college and career.
$5,000
Promote education as the foundation of success.
$2,500
Join a community that believes every student deserves a great education.
$1,000
Invite your network of friends and/or colleagues to invest in today's students.
In-Kind
Start a bidding war with an exciting item or experience for the Raise A Hand auction at a value of $500 or greater.
In-Kind
ONE AVAILABLE PER MARKET
Help us promote Think's vision for education and honor our Raise A Hand sponsors within the community with a print and digital ad package.
Compare Sponsorship Levels Below
Printable Sponsorship Benefits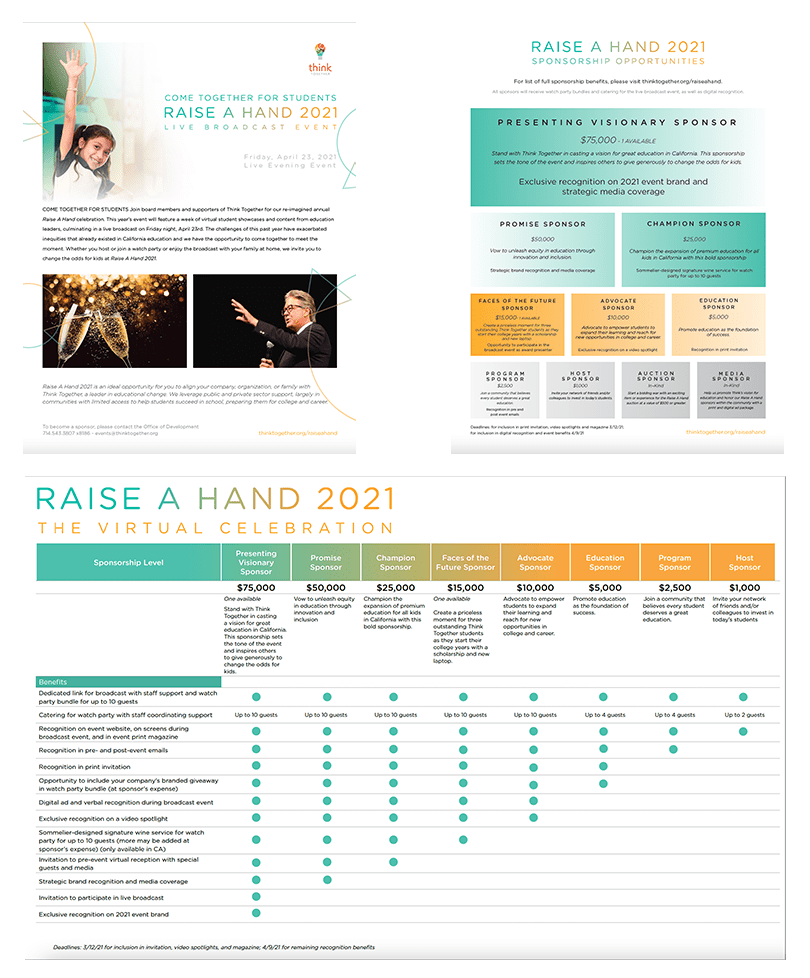 To become a sponsor, please contact the Office of Development
714.543.3807 x8186 – [email protected]