Meet Brianna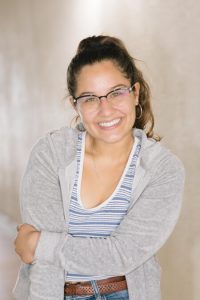 "My number one thing is to impact kids' lives," shares Brianna. A senior at Bassett High School, she completed an internship through Think Together's Workforce Readiness Education Program (WREP) at her elementary school last year. And that internship changed her life.
Brianna never thought of herself as a leader. Before joining WREP her junior year, she was not very involved at school. But everything changed when she saw that flyer promoting the program in the school hallway. Brianna overcame her fears, registered and was placed in the third-grade class at her old school where she facilitated art club. "Being able to see all the kids and be a part of something like that was special," she shares.
WREP was so impactful to Brianna that she applied and was accepted as a student leader this year. Instead of helping at her old elementary school (which she still visits often), Brianna now works with her classmates, supporting them with homework help and tutoring.
"I was able to do the first internship, and it gave me confidence to do something bigger at my school."
Brianna isn't done working with kids, though. She's applying to UC San Diego and UC Santa Cruz, where she hopes to pursue a career in nursing. Her long-term goal is to teach pediatrics nursing, combining her passion for kids and leadership. WREP not only provides Brianna internships, but also resume workshops, mentors, field trips and guest speakers. With Think Together's partnership, Brianna will be ready for college and a great career. And she'll be doing what she loves to do – impacting kids lives for the better.