Hispanic Heritage Month 2020
Hispanic Heritage Month recognizes and celebrates the contributions Americans tracing their roots to Spain, Mexico, Central America, South America and the Spanish-speaking nations of the Caribbean have made to American society and culture. This month, Think Together is highlighting four Hispanic educators who have made an impact for students in the U.S.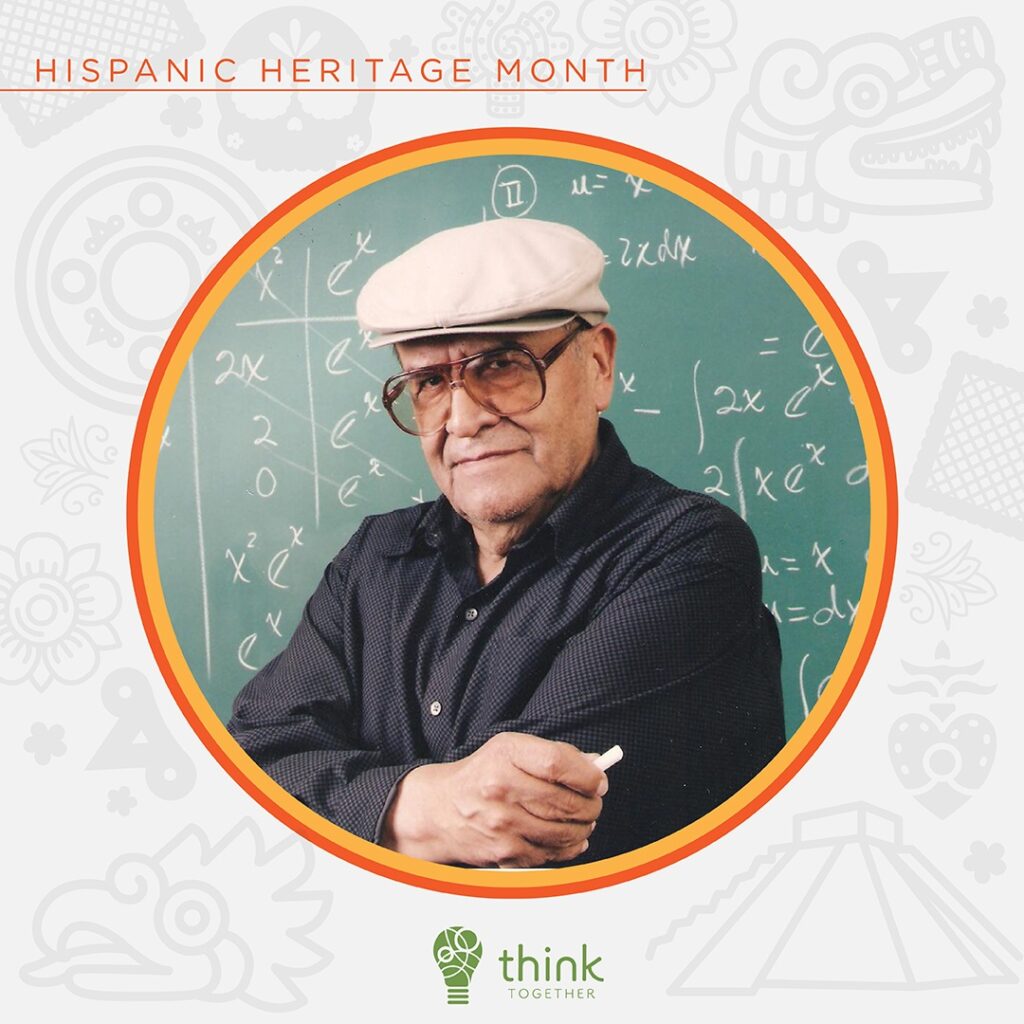 Jaime Escalante (1930-2010)
Jaime Escalante is renowned for his work with struggling math students. His story was chronicled in the 1988 Hollywood film, Stand and Deliver. He moved to Los Angeles in the 1960s and worked in inner-city schools. In 1974, he began teaching at a tough East L.A. school, Garfield High, and started an advanced math class, something unprecedented for Los Angeles Latino schools at the time.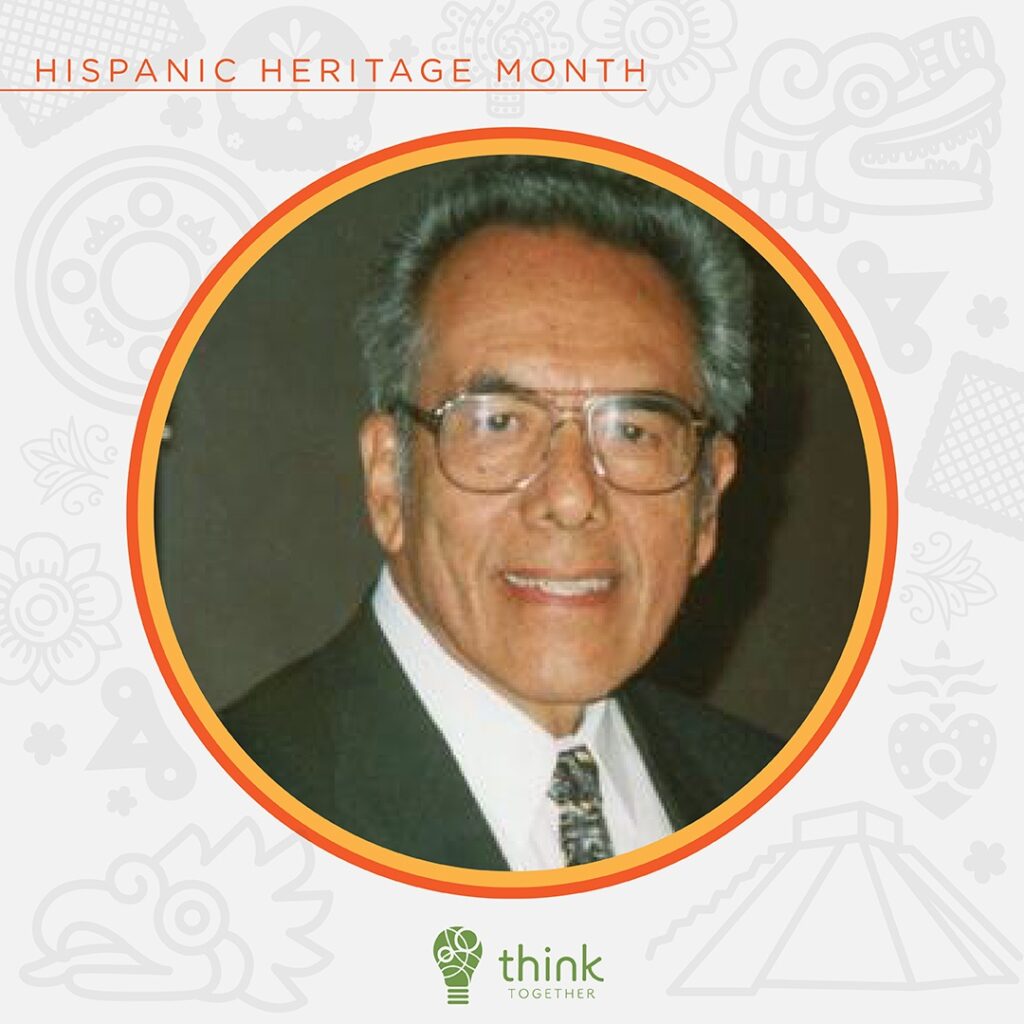 Arnulfo Duenes Trejo (1922 –2002)
Arnulfo Duenes was a writer and Professor of Library Science at the University of Arizona. He was a leader in the movement to increase library collections of Latino literature and Spanish-language materials in the United States. He was also instrumental in efforts to train more Latino and Spanish-speaking people as professional librarians.
Lauro Fred Cavazos Jr. (January 4, 1927- present)
Lauro Fred Cavazos Jr. is an American educator and politician. He served as the United States Secretary of Education and was the first Hispanic to serve in the United States Cabinet. He served under Presidents Ronald Reagan and George H.W. Bush. He chaired the Task Force on Hispanic Education, which led to George H.W. Bush's executive order on excellence in education for Hispanic Americans. At 93, Lauro is a professor at Tufts University and still actively consulting with school districts nationwide on topics such as testing and parental involvement.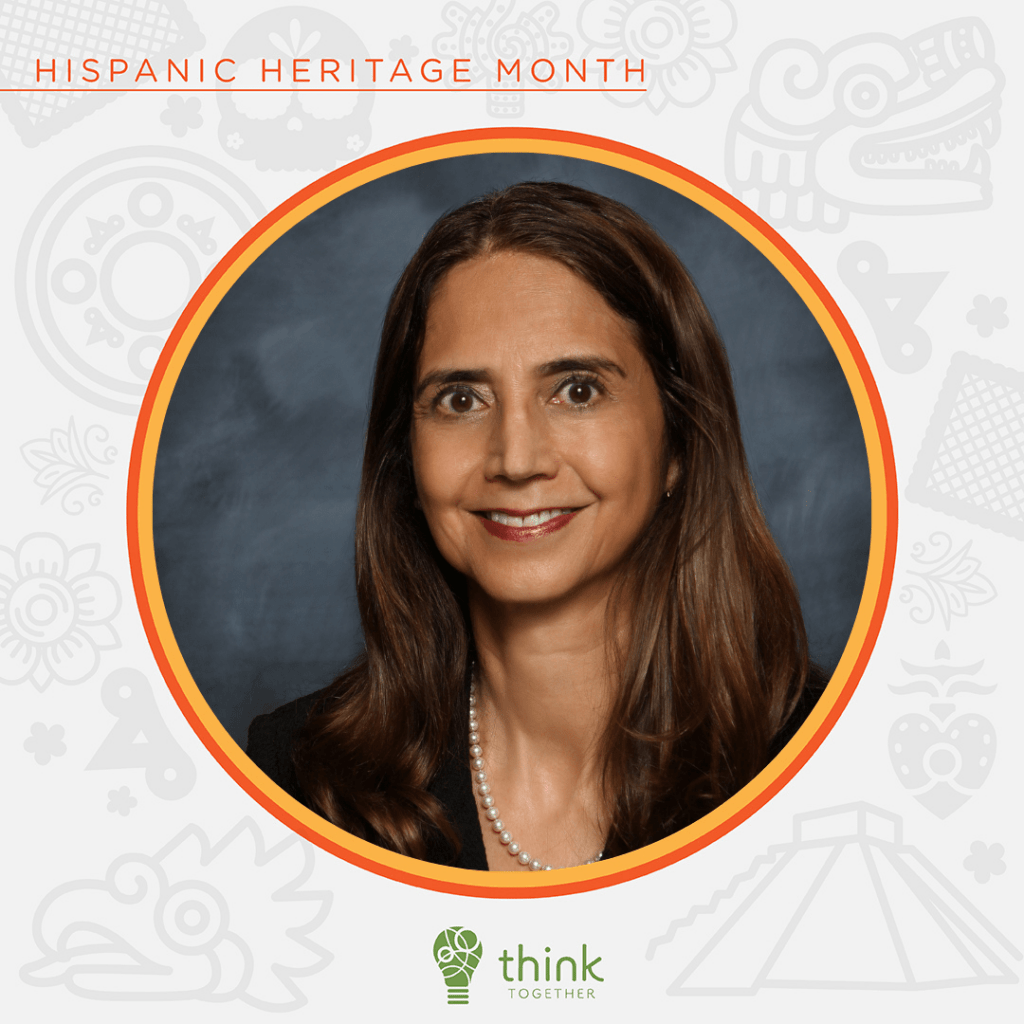 Thelma Meléndez de Santa Ana, PhD (1958-present)
Dr. Meléndez began her career as a bilingual first grade teacher and rose to serve as Assistant Secretary for Elementary and Secondary Education at the U.S. Department of Education during the Obama Administration. As principal advisor to U.S. Secretary of Education Arne Duncan, she helped to develop the Blueprint for Reform and led the office as it administered billions of dollars in grant funding through the American Recovery and Reinvestment Act of 2009. In March 2014, Dr. Meléndez joined the Los Angeles Unified School District as a senior administrator for "Beyond the Bell," a division that oversees after-school programs, among other functions. Until 2017, She served as the Chief Executive Officer in the Office of Educational Services at LAUSD, and was responsible for the administrative oversight of multiple educational and business services for the over 1,000 schools of LAUSD.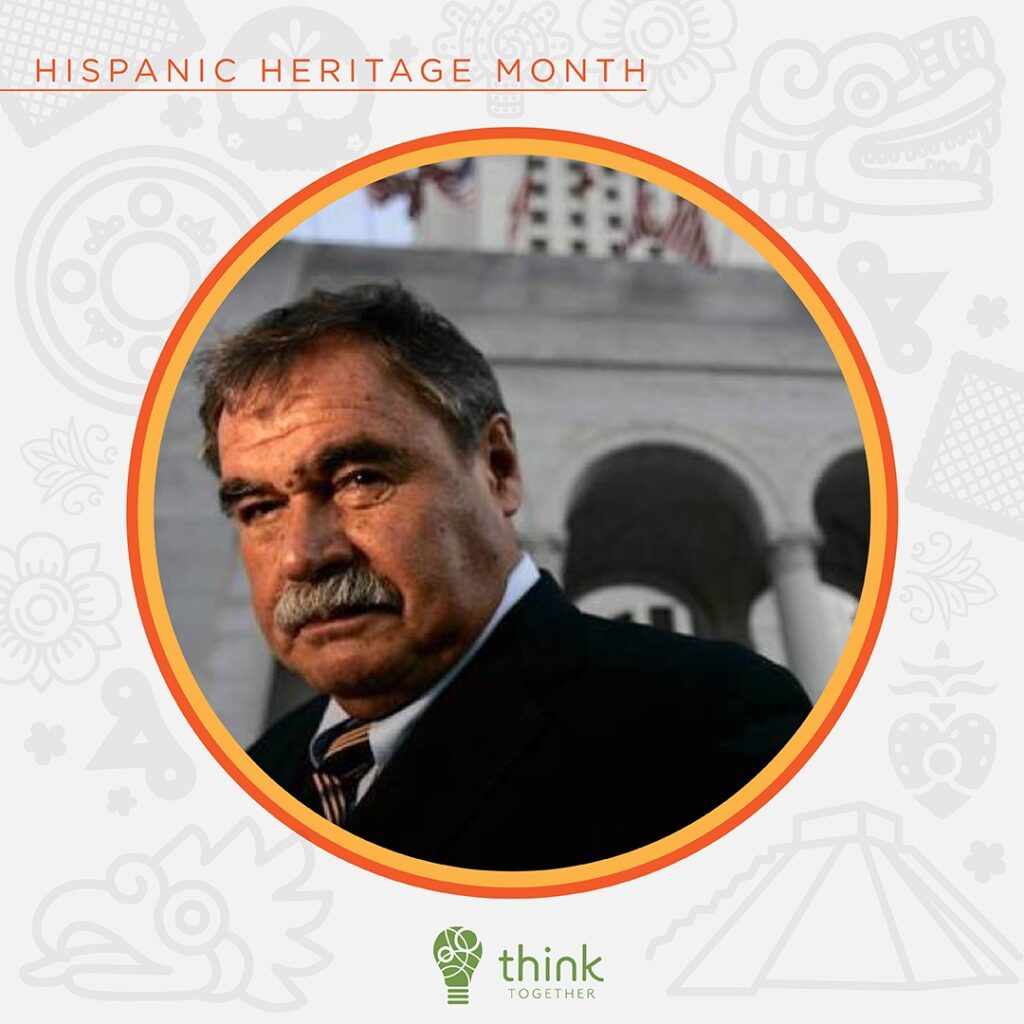 Salvador B. Castro (1933 –2013)
Sal Castro was a Mexican-American educator and activist. He was most well-known for his role in the 1968 East Los Angeles high school walkouts, a series of protests against unequal conditions in Los Angeles Unified School District (LAUSD) schools. After he retired from teaching, he continued to lecture about his experiences and the importance of education, especially for Mexican Americans. Dr. Robin Avelar La Salle, Founder and CEO of Orenda Education, was one of his students. "He told us, you don't have to fight from the fringe, you can fight from the inside," said Avelar La Salle, a 1978 Lincoln High graduate who received her doctorate in education from Stanford.